More than four decades after her newborn was snatched away, Marie-Jose E. has found her son after DNA tests proved they are related, a rare happy ending in Spain's "stolen babies" scandal dating back to the Franco era.
"I am living a fairy tale," said Marie-Jose, her voice trembling with emotion in a telephone interview with AFP from the central French city of Tours where she now works as a teacher.
"It is incredible. I feel euphoric. I have had terrible highs and lows. When I wake up in the morning, I tell myself that he is there, that he exists and then I am afraid of losing him."
Her son, who turns 44 next month, lives in Valencia, the Mediterranean port city in eastern Spain where he was born and then adopted.
Marie-Jose, who had a Spanish father and a French mother, was 22 when she became pregnant out of wedlock.
Her father, who she described as "very, very strict", took her to the "Santo Celo", or "Holy Zeal", convent to give birth on July 12, 1969, she said, speaking on condition of anonymity to protect her personal life.
Despite her father's repeated promises that she would be able to keep her baby, he gave the newborn to the nuns at the convent without Marie-Jose's consent.
"It was a nightmare," she said, still recalling the "nastiness" of the Mother Superior.
"I never spoke to my father again," Marie-Jose said. Her mother died of cancer three years after her son was taken, and her father died two years later of the same disease.
Marie-Jose and her son are among thousands of families said to have fallen victim to the stolen babies scandal in Spain.
Under the dictatorship of General Francisco Franco, the newborns of some left-wing opponents of the regime or unmarried couples were removed from their mothers and adopted. Sometimes, mothers were told the lie that their babies had died after birth.
The guiding principle was that the child would be better off raised by an affluent, conservative and devout Roman Catholic family.
The system outlived Franco's death in 1975 and carried on at least into the 1980s as an illegal baby trafficking network.
But two years ago campaigners began to gather the stories of those who were convinced their babies were stolen. As news of the campaign spread, hundreds of adoptive children and mothers who suspected they had been fooled by doctors and nuns joined in.
More than 2,000 cases have been registered in Spanish courts, though many have run into bureaucratic barriers, with hospitals saying they no longer hold the relevant records.
Marie-Jose, who is married and has another son now aged 30, never gave up the search for her first born.
Her son discovered he was adopted at the age of 14.
"But they told him his biological parents had died in a car accident," Marie-Jose said.
After the death of his adoptive mother in 2011, at the height of the stolen babies scandal in Spain, Marie-Jose's lost son noticed that his birth certificate listed his adoptive parents as being his biological mother and father.
He decided to seek the truth.
"Finally, an older first cousin told him everything three weeks ago," Marie-Jose said.
"He had been sold by the nuns, which happened a lot at the time," she said.
Her son contacted associations that help reunite such families in Valencia, which quickly matched him up with Marie-Jose, who they knew well. DNA tests proved the mother-son link.
"Since then, we call each other every day," Marie-Jose said.
Few families have been so lucky in Spain.
"There are about a dozen," said Soledad Luque, of CoordinadoraX24, which groups such victims' associations in Spain.
"The Spanish authorities don't help us. The complaints are shelved as quickly as possible," said Luna Garcia of the association in Valencia that helped Marie-Jose find her son.
Maire-Jose hopes her story will encourage others to keep searching.
She plans to meet with her son on June 21 and celebrate his birthday July 12.
"He is married with an eight-year-old son. I am a grandmother," Marie Jose said. "My grandson calls me yaya (grandma) on the telephone. It is an incredible joy".
Copyright (2013) AFP. All rights reserved.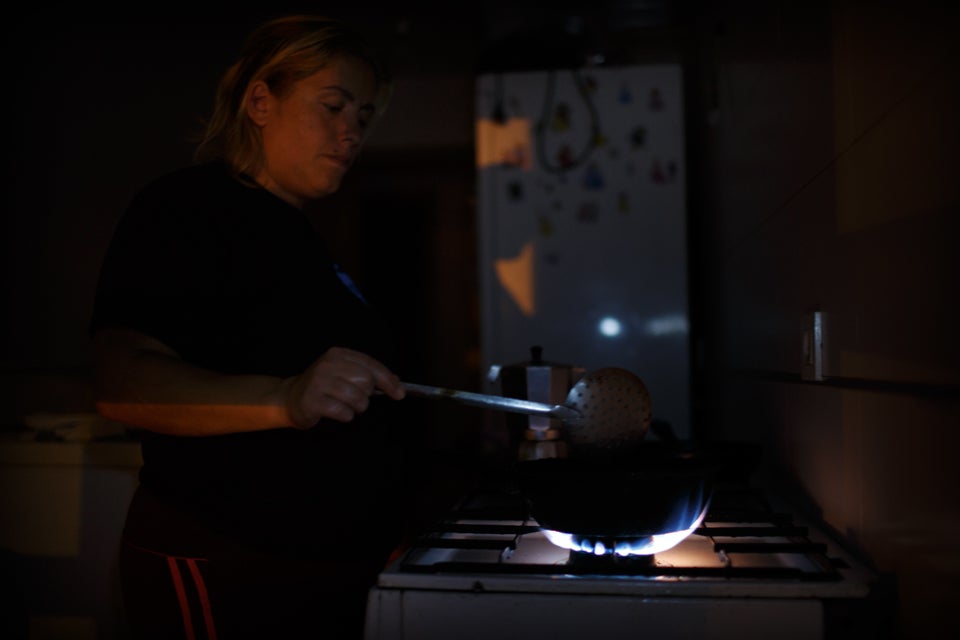 Squatting In Spain
Popular in the Community