 New research confirms what many new wives have long known: relationships between mothers-in-law and daughters-in-law are really stressful.
Sylvia L. Mikucki-Enyart of the University of Wisconsin-Steven's Point asked 89 mothers about their greatest worries when their children married, the Wall Street Journal reported Monday. She found that the mothers overwhelmingly reported more uncertainty and insecurity when their sons married than when their daughters married.
The mothers reported worrying about their sons' well-being, and said they feared their sons wouldn't visit as often after marriage. They also felt concerned that their daughters-in-law would change their sons.
Daughters-in-law also reported feeling anxious about their relationships with their mothers-in-law. Mikucki-Enyart studied 133 wives; among the concerns they reported, the women said they feared that their mothers-in-law would speak ill of them. They also worried that their husbands' mothers would get too involved in their lives.
Mikucki-Enyart said that tension often arises from uncertainty about how mothers and wives should act around each other. To remedy that, she said, "[The husband] needs to step up to the plate [and] make his wife his priority and let that be known."
In 2009, researchers from Cambridge University made similar findings: 60 percent of women surveyed reported feeling stressed due to their relationships with in-laws, while only 15 percent of men reported feeling long-term friction with their in-laws.
Click through the slideshow below to read HuffPost bloggers' best advice for a stress-free marriage.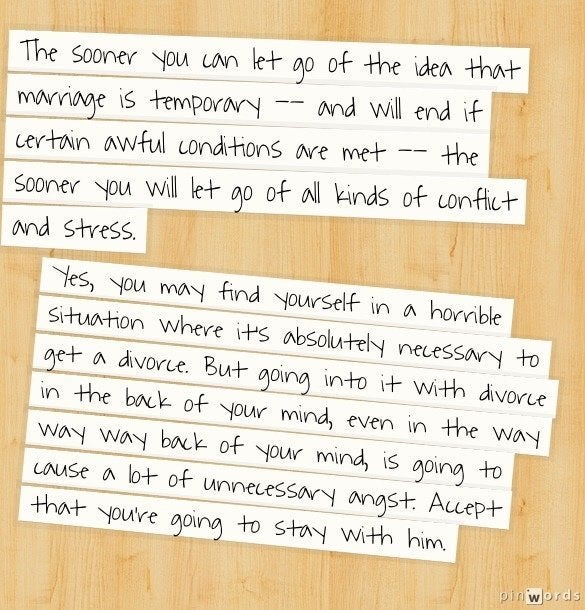 How To Have A Stress-Free Marriage