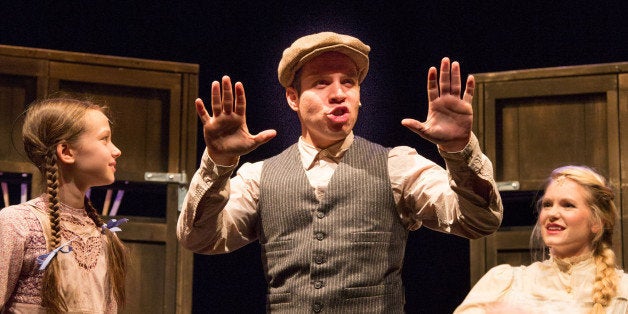 This summer, the 29-year-old actor is getting a rare opportunity to re-connect with his roots in "Mother Jones and the Children's Crusade," a musical by Crystal Theatre's co-founder Cheryl E. Kemeny, as part of the New York Musical Theatre Festival. De Jesús originally performed the musical, which is based on the life of early 20th century labor organizer Mary Harris "Mother" Jones, as part of Kemeny's troupe at age 13; the Broadway veteran is tackling the adult role of Jack Dorsey in the 2014 incarnation of the show, which opened for its seven-performance festival run on July 17, alongside Lynne Wintersteller as the titular character.
Kemeny, who has been focusing on historical musicals for children's theater for some time, says the trailblazing Mother Jones -- who organized a "children's march" from Philadelphia to the home of U.S. President Theodore Roosevelt in New York in 1903 -- was a natural fit for her repertoire. The musical's addition to the festival lineup is just one step in what she hopes will be a gradual journey to Broadway.
"This woman re-invented herself and started an entirely new career in her 60s, so her backstory is amazing," Kemeny said. Pointing to the deaths of Jones' husband and four children during a yellow fever epidemic in Tennessee before the turn-of-the-century, she added, "She used the tragedies in her private life to motivate her to become a relentless, tireless union organizer."
For his part, De Jesús said returning to the show is "a joy," while working alongside Kemeny, who he credits with helping to launch his career, "feels like home."
"I had been asked to do other things this summer but I wanted to be able to, spiritually, give back to Cheryl Kemeny, a woman who has given me so much," De Jesús, who recently appeared in Lincoln Center's "Domesticated" as well as his solo cabaret show, "Crush to Crushed," said. "She knows all my colors and complexities and what I'm good at so she makes sure I can showcase all those things when I do her work."
Of the character of Jack, he added, "It's not the kind of role I get to play typically, and I think that's why I love him."
For more information on "Mother Jones and the Children's Crusade," which runs at the PTC Performance Space as part of the New York Musical Theatre Festival through July 26, head here.
Check out another photo of De Jesús in the show below: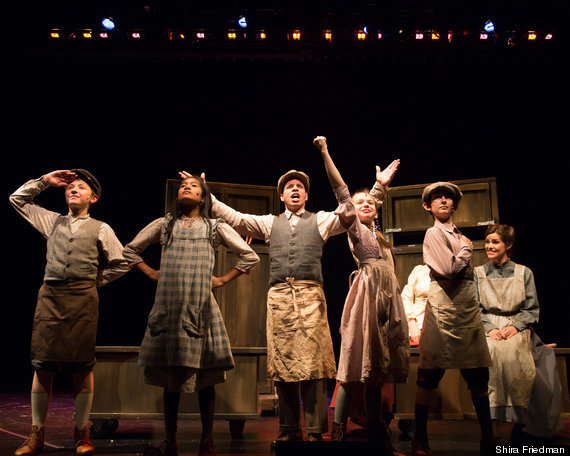 Calling all HuffPost superfans!
Sign up for membership to become a founding member and help shape HuffPost's next chapter