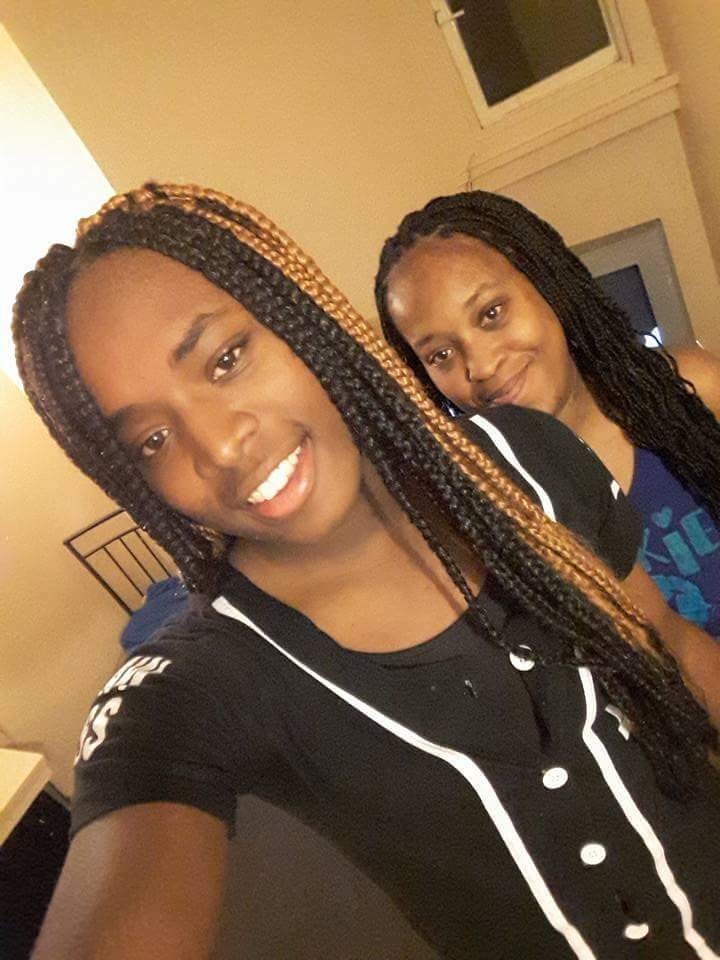 WASHINGTON ― Katrina Johnson, the mother of a gender-fluid teenager who was shot to death last year in Burlington, Iowa, appreciates that President Donald Trump's Justice Department sent a federal hate crimes attorney to aid the prosecution of a man accused of killing the high school student. But Johnson, who is no fan of Trump, wants the administration to push for the legal rights of all LGBTQ people, not just her child.
"I love the fact that they have intervened," she told HuffPost in a phone interview. But, "it shouldn't have taken for a child to lose his life, and for everybody to think it was a hate crime, for them to step up and do something," she added, using the male pronoun to refer to Kedarie Johnson. "They need to continue to do something, even after this case is over."
Attorney General Jeff Sessions took the unusual step of sending a federal lawyer, Christopher Perras, to help prosecute one of two men charged in the killing of the 16-year-old, The New York Times reported Sunday. The decision surprised people familiar with the case, particularly given that Sessions has rolled back protections for LGBTQ people more broadly. He has, for example, overturned a policy that encourages schools to let transgender students use the bathroom facilities that correspond with their gender identities.
Although several news outlets have referred to Kedarie as transgender, Katrina Johnson and a school mentor prefer the term "gender-fluid." Johnson said Kedarie sometimes liked to wear girl's clothing and go by the name Kandicee, and they would go get their nails and hair done together. But she compared Kedarie to "RuPaul," referring to RuPaul Andre Charles, a professional drag queen who is gay and identifies as male. When Kedarie came out to her as being interested in boys, she said, she was supportive, though she said some peers bullied her child. 
"I had to teach him and instill in him, don't be ashamed of who you are," she said. "Be who you are and what you are, no matter what people think."
Shaunda Campbell, former career center coordinator at Burlington Community High School and a mentor to Kedarie, said the teen had a big heart and cared a lot for others. "If he saw somebody crying in the hallways at school, he would always try to go and comfort them," she told HuffPost. "He was comfortable in his own skin; I tell you, I have yet to meet somebody, even an adult, like that." 
Campbell said she was surprised by the Justice Department's action. "Because he's a kid, I would hope that something like this would happen and I'm grateful," she said. "But, there's so many people that this has happened to, and if nothing else, I'm hoping this will get some recognition around the United States that hey, this isn't okay that people are getting killed because they're transgender or gender-fluid or [because of their sexual orientation.]" 
First-degree murder charges have been filed in the case against Jorge Luis Sanders-Galvez, whose trial is scheduled to start next week, and Jaron Narelle Purham, who is being prosecuted separately. (DOJ officials declined to comment on whether Perras is aiding in the prosecution of Purham, for whom a trial date has not been set.)
Though Johnson and others believe Kedarie's murder was a hate crime, the cases are not being prosecuted as such under Iowa state law. (The statute covers sexual orientation, but not gender identity.)
Federal officials, though, have been investigating whether Sanders-Galvez should be charged with a federal hate crime, "and so they would like to be part of the state case for seamless prosecution, should an indictment in federal court be handed down," Amy Beavers, the Des Moines County attorney, told The Des Moines Register. (She did not respond to HuffPost for a request for comment.)
Curtis Dial, a defense attorney who represents Sanders-Galvez, said the Justice Department contacted him in July and informed him of the investigation. "I was surprised that there is another attorney joining the prosecution," he told HuffPost. "It doesn't have any effect on the way that we're handling our case."  
Sessions directed civil rights division attorneys to "dedicate themselves to proactively investigate a certain set of cases of individuals who were murdered because they are transgender," Devin O'Malley, a DOJ spokesman, told HuffPost in an email. "This is just one example of the attorney general's commitment to enforcing the laws enacted by Congress and to protecting the civil rights of all individuals."
Johnson said she has strong faith DOJ will deliver justice for Kedarie. But she still wants the administration to push for more legal rights for the LGBTQ community, "not just because it's my son, but they need to do it for all."
Calling all HuffPost superfans!
Sign up for membership to become a founding member and help shape HuffPost's next chapter