"Although it seems my work is never done, it's going to have to be for this weekend" says Steve with a wink. Steve, whose name has been changed to protect his identity, is on his way to his hotel room to get ready for tonight. Being a Regional Director of Stores for a major retailer allows for Steve to not only travel, but gives him the freedom to indulge his many fetishes across the continental US, discreetly. Savoring #10 on his "fetish list" and smiling from ear to ear, he looks more like a 12 year old boy looking at his crush from afar than a 45 year man about to indulge in a fantasy he never thought would come true. And tonight's fetish on the menu is Breast Hypertrophy.
Breast Hypertrophy or Gigantomastia is a benign progressive enlargement of the breast connective tissues affected by elevated sex hormones such as prolactin and growth factors making a females breast to grow sometimes to one fourth of her weight or more.
And tonight, Steve is going to a fetish party in which 3 hours are being auctioned off to the highest bidder for a romp with someone who has just that. And how did Steve know about this party? Harper, his Entrepreneurial Broker who discreetly accommodates his fetish rendezvous so his wife never finds out.
Steve says that he found Harper through Social Media. "I had my secretary connect me to her through Instagram and Snap Chat. She happened to be in Dallas, we connected and the rest is history." Steve says Harper quickly became his fetish broker connecting him to more than he could imagine and others that were like him.
Harper charges a flat fee of $15k a month to connect her clients to fetishes discreetly through a menu she provides for them online. "You name it, I got it and if I don't, I can get it!" says Harper who goes on to say that she has cornered the market on fetishes that border on medical oddities. "My last party request was for men with penises that were so large they couldn't have sex normally so they engage with "pocket partners" especially manufactured from synthetic to accommodate their members. Listen, these are people that are deemed by society as "not normal" by our cultures standards. These are the people that others stare at when they are in public and I've found a way to employ them!" Harper says that all transactions are done directly from the client to the fetish through PayPal and each fetish starts at $3K for a one hour session. All are brokered through her to ensure her employees don't get stiffed out of their pay. "Twice it's happened and those people are no longer allowed to utilize our services."
Harper goes on to say that one on one sessions are what pay her mortgage. "Discreet, private sessions in which you can have a 400lb woman in lingerie come to your home and lay on top of you or have a female body builder bench press you then throw you on a mattress so you can get off, I'm like the ring master of oddities!" Harper says that she feels like she's struck oil every time clients want to indulge in her latest discovery.
Amelia, whose name has also been changed to protect her identity and #10 on Steve's list of fetishes, says that her breasts grew to their current size after the birth of her twins when she was just 18 years old. She says that after discovering that there was an 80% chance her breasts would grow again after breast reduction surgery, she decided to make a living off of them instead. So she answered Harpers online post for women with her condition. That was 10 years ago that Harper first employed her and this is how she was brokered for this auction. And the reserve for this auction? Thirty thousand dollars ladies and gentlemen. Money that will go in Amelia's account as everyone attending this soiree can surely afford her 68 inch natural bosom on a size 10 frame. Amelia says she brings in an average of $50k to $60k a month, allowing her son and daughter to have attend and graduated from Stanford, something she is proud to have been able to do. She says that society celebrates a private university graduate and holds them in a higher regard than someone like her who people thought was in the sex industry even when she wasn't.
As Steve leaves his 3 hour rendezvous with Amelia, oh yes, he was the highest bidder and has asked me to not reveal what his winning bid was, you are reminded that money can buy anything. And the things that are not "normal" in our society are celebrated in a community of individuals willing to pay as much money as their fetish demands. And to the Mother that will work as a fetish to send her children to one of the best universities in the US, I say to her, bravo Amelia, bravo!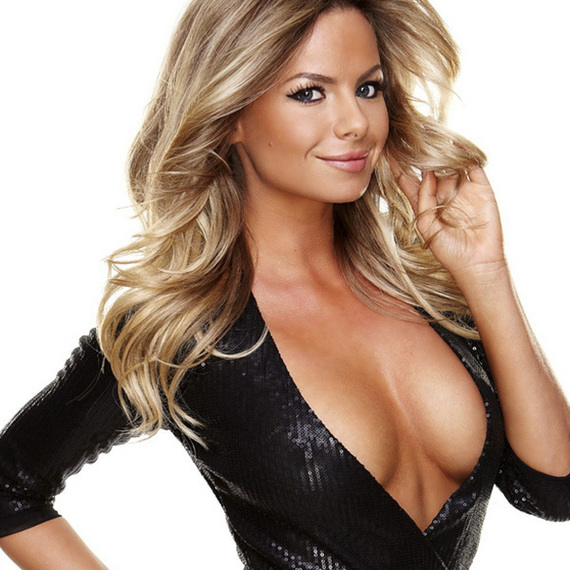 Calling all HuffPost superfans!
Sign up for membership to become a founding member and help shape HuffPost's next chapter