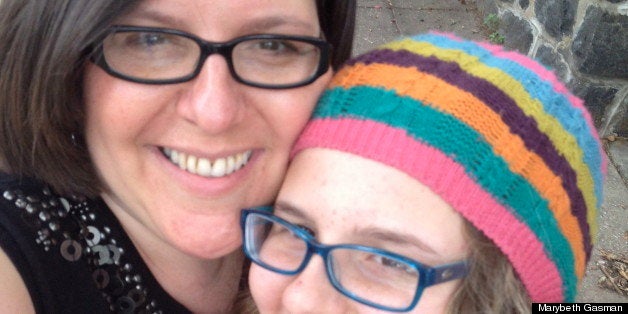 Lately, I've notice a number of books and articles about women in the work place. I'm sure you've seen them: "Why Women Still Can't Have it All" (The Atlantic), Lean In and Do Babies Matter? Gender and Family in the Ivory Tower. All of these publications are important and interesting, offering sound advice for women in the workplace. Those focused on academe are particularly interesting to me as a female professor. However, after reading much of this 'women/mother-focused' literature, I'm left with two thoughts:
First, yes, it can be very difficult for women in academe. It takes an amazing amount of balance and skill to make everything work and it is quite stressful if one doesn't have a 50/50 partner. Many of the realities and recommendations mentioned in the literature need to be known and realized.
Second, I'm worried about the unintended messages that we are passing on to young women interested in becoming tenure track/tenured faculty members.
With the publication of all three of the above-mentioned pieces on women in the workplace, I noticed that quite a few of my female friends (all young professors on the tenure track or aspiring tenure track academics) posted messages about fear on their Facebook pages. They expressed fear that they will never have children. They are worried that if they do want children, they won't be taken seriously. They are afraid that children might derail their career plans. As I scrolled through my Facebook newsfeed, I found myself commenting on my friends' fear-laden posts. I wrote things such as "don't let this scare you," "it's all about balance," and "I can show you how it is done."
Although I acknowledge the sexism and gender disparities in academe -- believe me, I can give you a notebook full of things I've faced and been called -- I think that being a tenure-track or tenured faculty member is a great career for someone interested in having children. Here are some reasons why and my philosophy on thriving as a mom in academe.
Academe allows for flexibility. Flexibility comes in handy when you need to take your child to the doctor, dentist or take care of her when she is sick. How many other careers have this kind of flexibility? Not many! Academe also allows for flexible summers. Yes, you must continue to pursue your research, but you can also take time off to be with your family.
At most colleges and universities, it's possible for faculty to plan their classes at somewhat convenient times for them. Sometimes moms want classes in the morning so that they can work at home with their children in the afternoon. I teach on Wednesday afternoons and have always stacked my classes on this day. I'm exhausted by the end of the day, but it allows me to teach in the middle of the day and to concentrate on my research and writing on other days
Academe often offers the opportunity to set your own schedule. I use every minute of my time when I'm in the office. I plan meetings all day long, back to back, with students and colleagues, including a lunch meeting. I don't waste any time because I know that wasted time at work is time I can't have with my daughter.
Women and people of color are asked to do a lot of 'extras' in academe. In order to stay focused, I only volunteer for things that fit squarely in my area of expertise and I concentrate my volunteerism. For example, I am happy to volunteer for university or school committees during the day, but I avoid these commitments at night because I believe in family dinners (I once read that eating with their families was the one thing that all Rhodes Scholars had in common). Of course, I have to make exceptions from time to time. If I notice that I am being asked to do a disproportionate number of things, I very nicely push back and remind people that there are many other professors with talent and skill (I learned to do this from senior female faculty members). Early on, I realized that I can't do everything and that it is OK to say 'no.' (Please note that sometimes people get mad when you say no and try to lay on a guilt trip. You have to let guilt go if you want balance in your life.)
Oftentimes, people comment on my high level of productivity despite having a child. One of my secrets to productivity -- and happiness, for that matter -- is to take breaks. I take small breaks during the day. A trip to the coffee shop here, a walk through campus or the park (sometimes with my daughter) there, laughter and silliness in the evening over dinner with my daughter. I also take bigger breaks, meaning long weekends several times a semester and a couple vacations a year. When I first started off as a professor, I didn't take vacations because I thought I couldn't afford them -- financially or in terms of time -- but after taking my first vacation, I realized that I couldn't afford not to take the occasional vacation. The rest revived my spirit and my brain and it gave me an opportunity to be available for my daughter with no distractions.
All of my colleagues and students know I have a 14-year-old daughter. Many of them have known her since she was a toddler. I talk about my daughter and make her a part of my daily life. I don't separate her from my role as a professor. Bringing my daughter to the office and to campus, talking about her in class (she says wise things that I like to share) and being upfront about the role she fills in my life works for me. And interestingly, this approach works for her. On occasion, I have asked my daughter, "Does it bother you that I travel and have to work odd hours?" and her response is always, "No, you're a professional woman, that's what you do, it's what I'll do some day." I also think my daughter benefits greatly from exposure to my students. She has so many role models and young people to inspire her to go to college.
I think it important that we share the realities of life as a professor with young women, but I don't think we should scare them, set them up for failure or steer them away from a career in academe. I think we need to teach young women (and men for that matter) about balance in their lives. We may not be able to 'have it all,' but what is "it all," anyway? I know I wouldn't give up my life as a faculty member. Not only do I love teaching, working with students, writing and conducting research, but I love the flexibility and time I have with my daughter. I'll admit that I don't always have time to make sure my flower garden is perfect, I rarely watch television and occasionally, I let the laundry go an extra week, but who cares? Having it all to me means being a caring and available mother and having a career that I love that also leads to good in the world.
Support HuffPost
A No-B.S. Guide To Life
Related
Popular in the Community