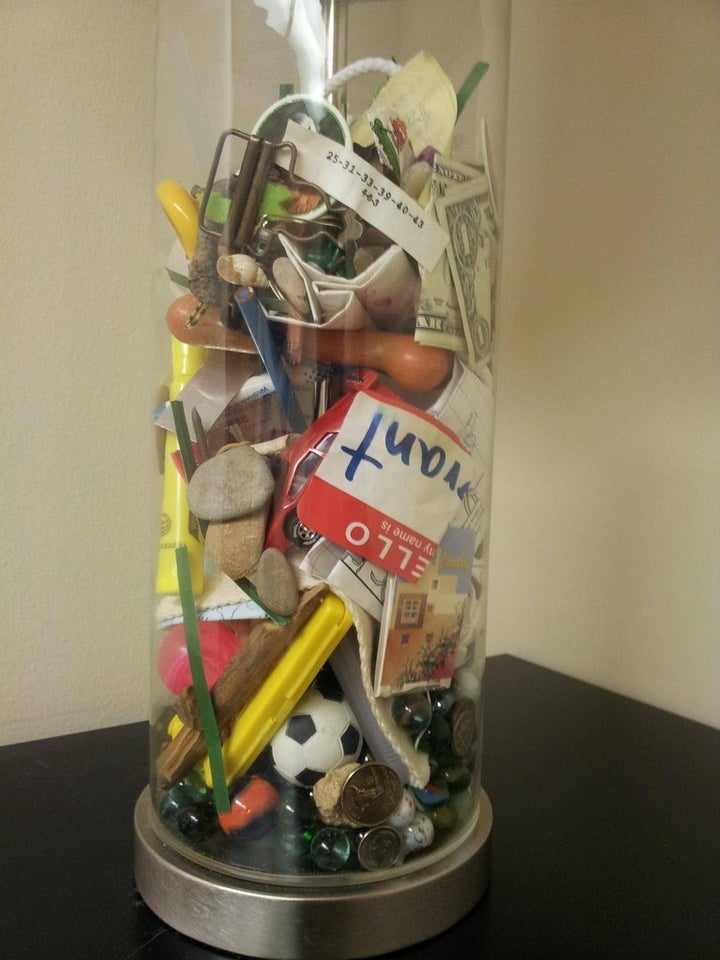 When Reddit user justgrant2009 celebrated his wedding, his mother presented him with a special gift she'd been preparing his whole life.
"Growing up, whenever I left something in my pockets and put them in the dirty laundry, before she would wash things, she checked my pockets, and if she found anything, she put it in a glass jar on the top shelf in the laundry room," the user wrote in the forum thread.
"It started off with mostly sticks, rocks, and marbles," he wrote. "But over time it ended up having all sorts of items ranging from Pogs, a Gameboy game (Super Mario Land), a Magic School Bus McDonald's toy, yo-yos, and Laser Quest scorecards. There are also plenty of sticks, springs, rubber-bands, and twist-ties..."
The touching gift comes soon after another parent gave a similarly heartwarming present to his daughter on her graduation day.
To celebrate the milestone, Brenna Martin's father gave her a copy of the Dr. Seuss book "Oh, The Places You'll Go!" with a touching twist: The pages were filled with notes from every teacher the teen ever had since kindergarten.