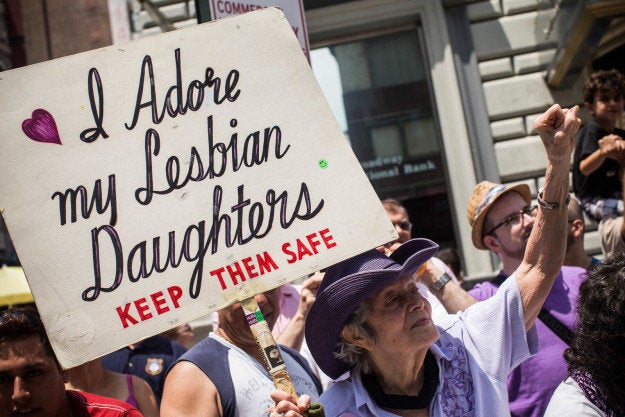 "I Adore My Lesbian Daughters / Keep Them Safe."
For many New Yorkers, this sign is an instantly recognizable sight among the sea of faces at the NYC Pride march every year. It's held by Frances Goldin, 94, a mother of two lesbian daughters who has been attending the march nearly every year since 1971 ― the year both of her daughters came out.
"When I [first] saw the reaction from the marchers to my sign, I was incredibly moved," Goldin told HuffPost. "People would run up to me with tears in their eyes and thank me for being so supportive. They would say 'Will you call my mother/father? Will you be my mother??' These kids are so desperate for their parents to love and support them for who they are."
The reception to the sign ― which originally just read "I Adore My Lesbian Daughters" ― inspired Goldin to return to the Pride march year after year. She decided to add "Keep Them Safe" while attending The March on Washington for Lesbian, Gay and Bi Equal Rights and Liberation in 1993 because she felt that the sign needed to demand action.
The back of the sign reads "Differences Enrich Us All."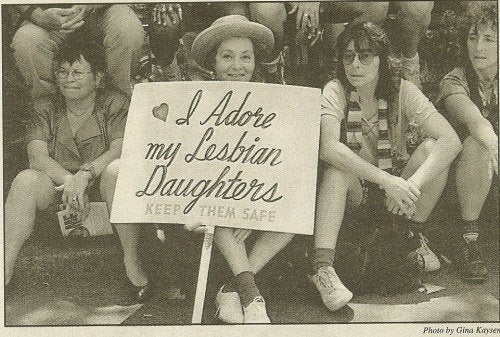 Goldin has a long history of activism, having been introduced to radical politics when she married her husband Morris Goldin at age 20. Among numerous other causes, Goldin became a housing activist when she moved to the Lower East Side in 1945 and has been involved in the struggle for affordable housing ever since.
She ran for state Senate in 1953 under the American Labor Party, a socialist ticket, along with Dr. W.E.B. Du Bois. She was also involved in civil rights protests and the movement against the war in Vietnam. "My vision is to overturn the war machine paradigm/regime and live in a world where everyone has enough food, shelter, and money to live a productive and fulfilled life," Goldin said.
In the course of her activism, she has remained a highly visible champion for the rights of queer people like her daughters.
"My life has been enriched by personally getting to know and being part of the LGBT community. Because of this, I have made many new and dear friends, and expanded my political activism."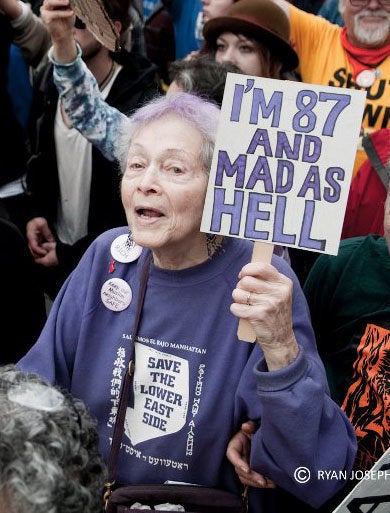 Though she is getting older, Goldin still makes an effort to attend the Pride marches every year, with her memorable sign in hand.
"I always tell other parents that you'll never find more giving children than gays and lesbians," Goldin previously told HuffPost. "And that I have the most devoted, loving, helpful, useful children in the world because I support my kids and they support me. So, please, cherish your lesbian and gay children."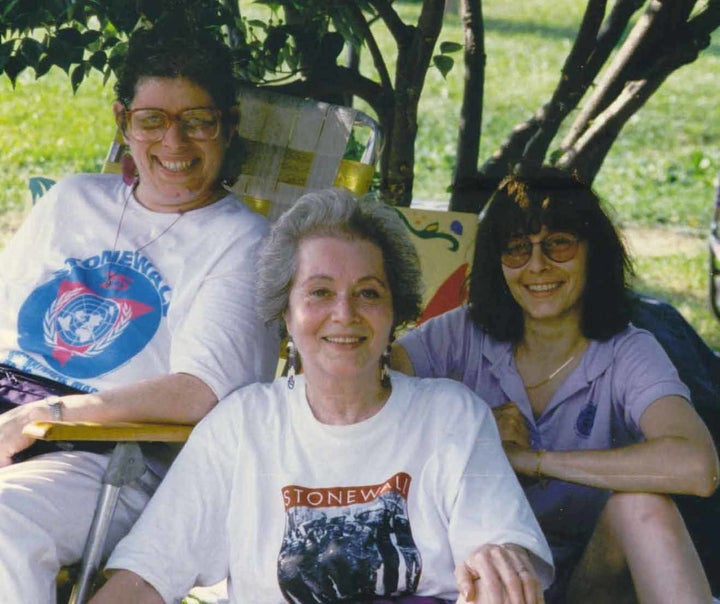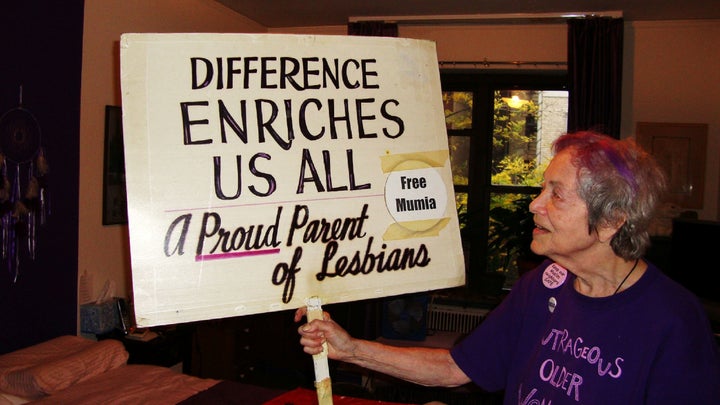 For LGBTQ Pride 2018, HuffPost is highlighting 30 different cultural influencers who have shifted the narrative when it comes to queer issues and whose work has contributed to building a more inclusive and equitable future for us all.
#TheFutureIsQueer is HuffPost's monthlong celebration of queerness, not just as an identity but as action in the world. Find all of our Pride Month coverage here.
Popular in the Community