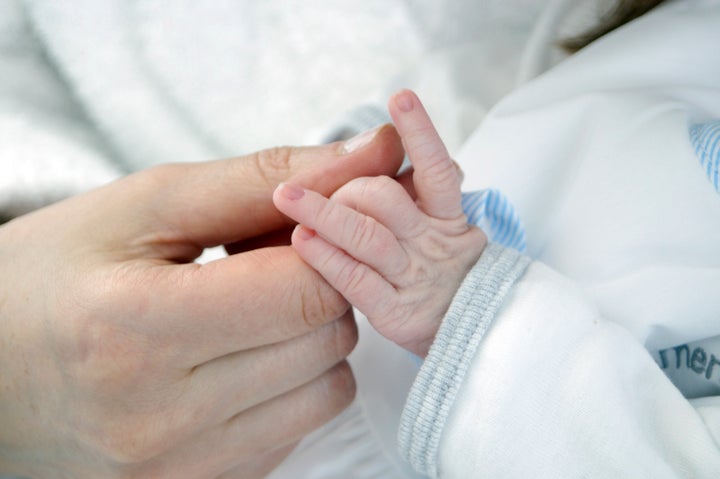 An Oregon mother whose newborn died after he was smothered in her hospital bed is suing the hospital where she gave birth and a nurse who practices there.
The civil suit contends Monica Thompson's newborn son, Jacob, died as a result of negligence by Portland Adventist Medical Center and an unidentified nurse there. The suit was filed by Lake Oswego attorney Diego Conde on behalf of Thompson and her son's estate, The Oregonian reported.
"Jacob was a true miracle baby," Thompson said in a statement provided to CNN by her lawyer. "My firstborn and only son. I am sharing our story in the hopes that no mother or family will ever have to suffer through a preventable tragedy such as this."
The lawsuit states Thompson gave birth to Jacob at the hospital on August 2, 2012.
She was heavily medicated with narcotics and sleep aids that night when a nurse brought her son in for a late-night breastfeeding, according to the suit. Thompson dozed off with the infant in her arms. When she woke up, he was unresponsive, the suit claims.
The complaint further alleges:
"She called for a nurse while she tried to get him to respond. Mrs. Thompson tried to stimulate her son's suckling reflexes without success. She touched his eyes and got no response. She poked him and talked to him with no reaction. When no nurse came to help, Mrs. Thompson carried her son to the hallway and frantically yelled for help."
A doctor who performed CPR on the infant broke the child's ribs, which subjected him to additional harm, the lawsuit claims.
When Jacob was stabilized he was transported to Legacy Randall Children Hospital's Neonatal Intensive Care Unit for critical care. When doctors there determined he'd suffered catastrophic brain damage and would not regain consciousness, he was removed from life support, according to Conde.
Jacob died on August 12, 2012. He was 10 days old.
The suit is seeking $8 million in damages for the baby's distress, Thompson's emotional distress and counseling.
"This was a tragic event and our thoughts and prayers continue to be with the family," Portland Adventist Medical Center said in a statement to CNN. "Adventist Medical Center is committed to providing quality, compassionate care to all of our patients. We are reviewing the claims being made and we are unable to provide any additional information at this time."
CORRECTION: An earlier version of this article misidentified the hospital.