Mother Teresa, the Catholic nun who made it her life's mission to care for the sick and the poor, is set to be canonized by Pope Francis on September 4.
Canonization is the final step in the Albanian-born Catholic nun's path towards sainthood, after which she will be officially remembered and celebrated as a saint by Catholics around the world.
Even before her death in 1997, people called Mother Teresa a "living saint" because of her humanitarian work. She founded a religious congregation called the Missionaries of Charity in Kolkota in 1950, which now has nuns, brothers, and lay volunteers working in poor neighborhoods in 87 countries.
Mother Teresa's canonization will take place in the Vatican's St. Peter's Square on Sunday, but celebrations will continue over the next several months in Mother Teresa's adopted hometown of Kolkata, India, where her fans will be holding a Mass of thanksgiving inside an indoor sports stadium, installing a life-sized statue, and hosting an international film festival.
In honor of this soon-to-be-saint, here are 10 quotes that speak of Mother Teresa's desire to change the world and care for the less fortunate.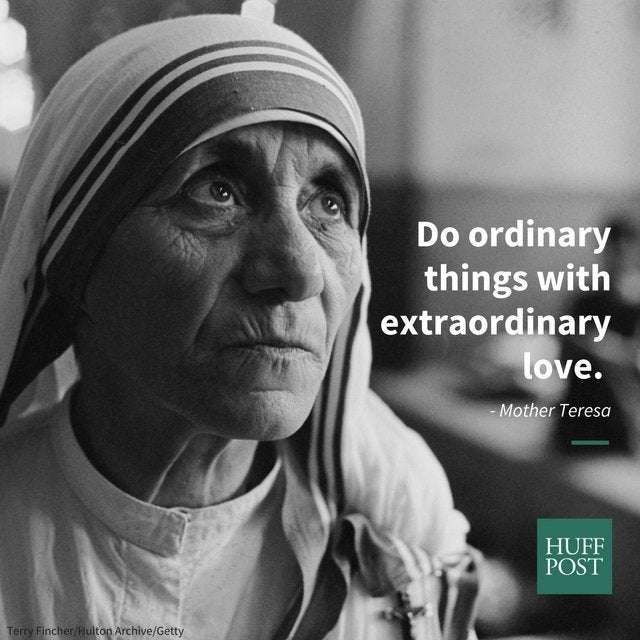 HuffPost Terry FincherHulton ArchiveGetty Images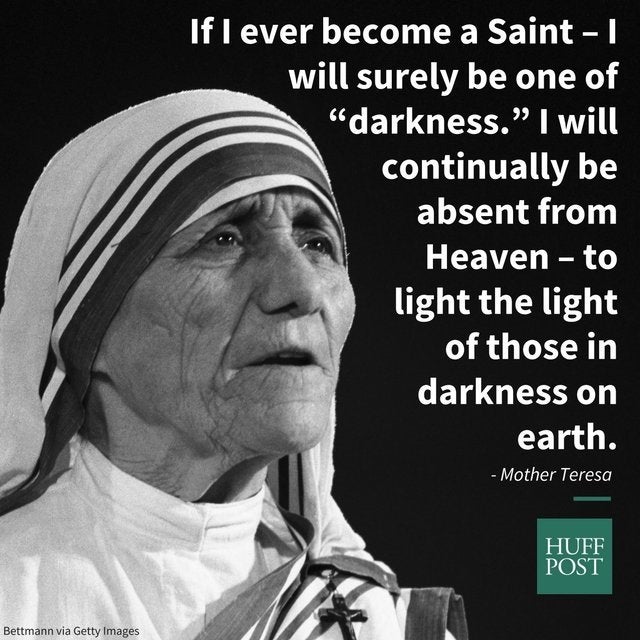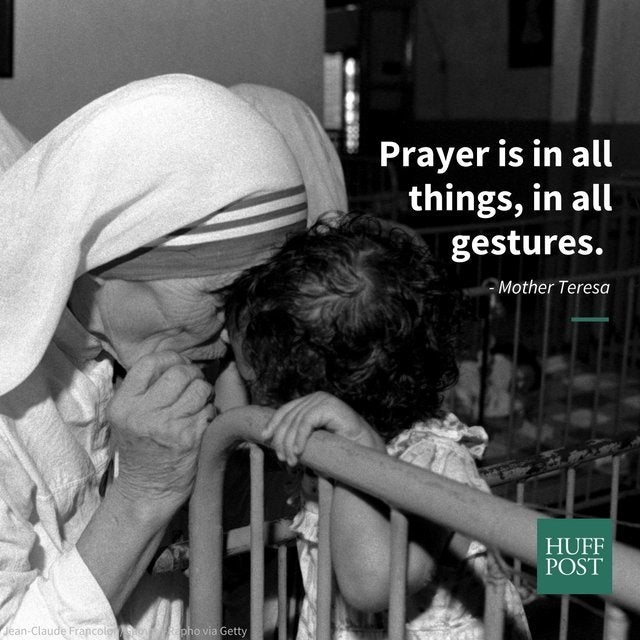 HuffPost JeanClaude FRANCOLONGammaRapho via Getty Images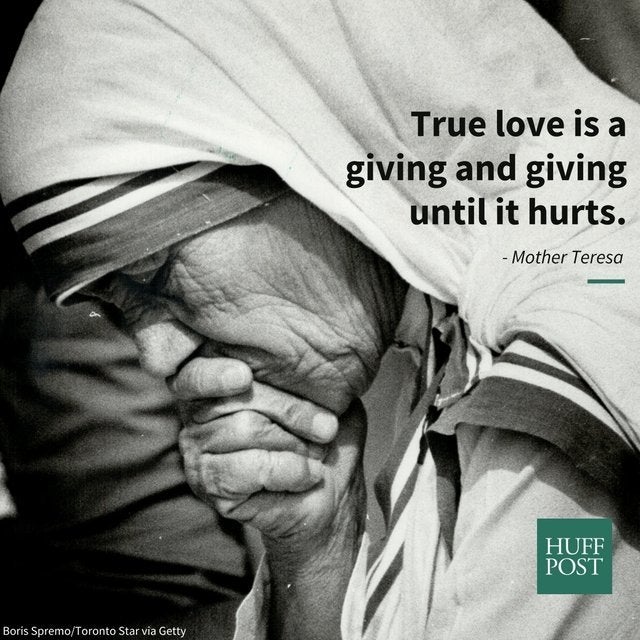 HuffPost Boris SpremoToronto Star via Getty Images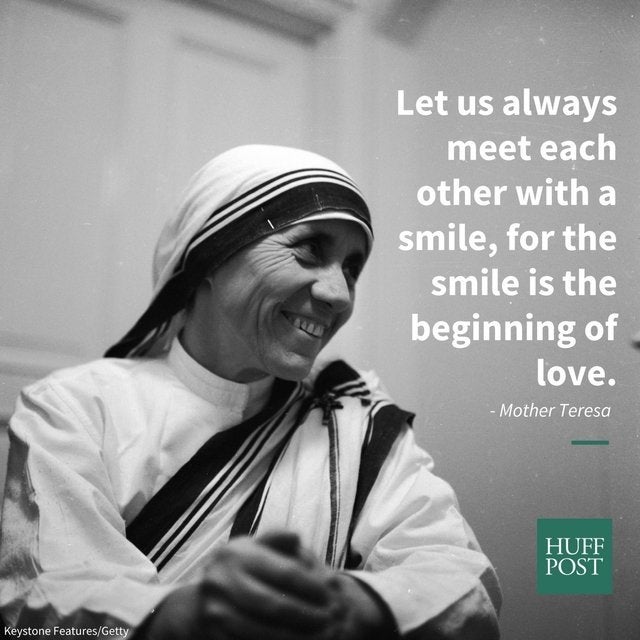 HuffPost Keystone FeaturesGetty Images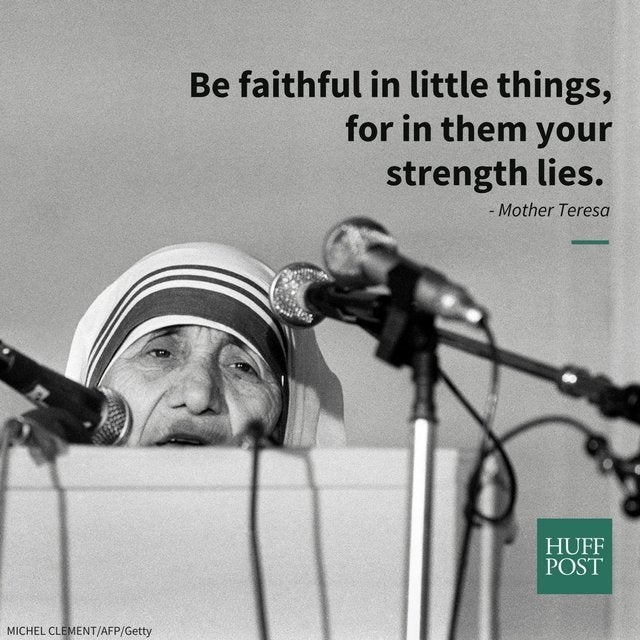 HuffPost MICHEL CLEMENTAFPGetty Images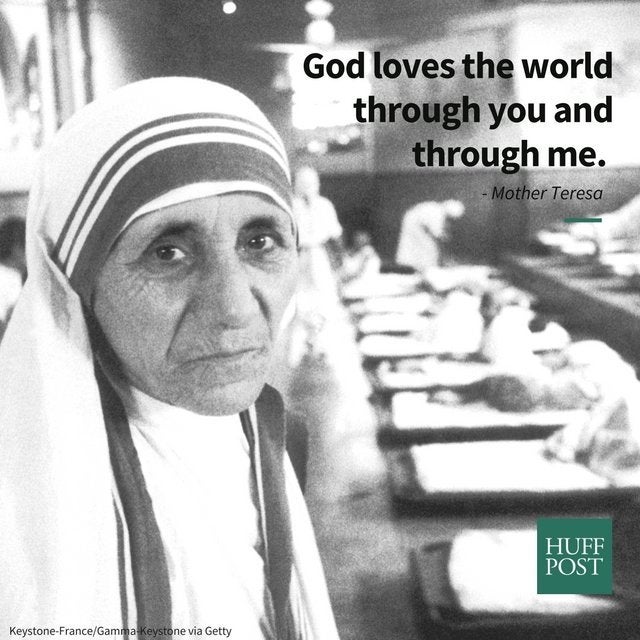 HuffPost KeystoneFranceGammaKeystone via Getty Images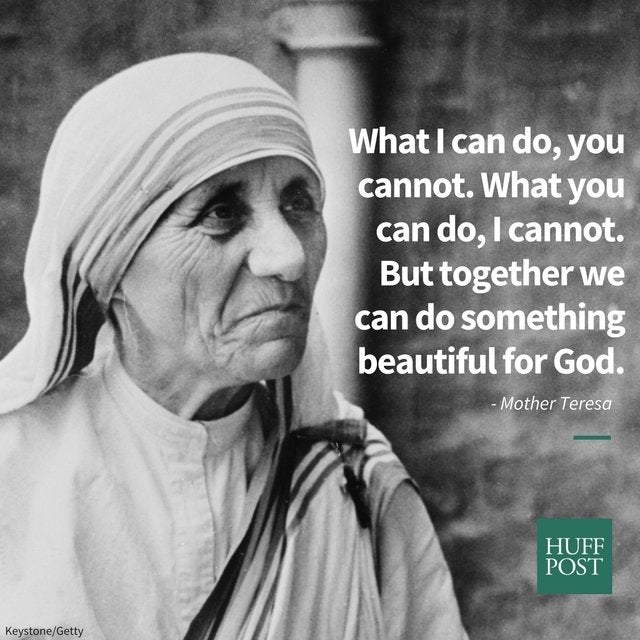 HuffPost Photo by KeystoneGetty Images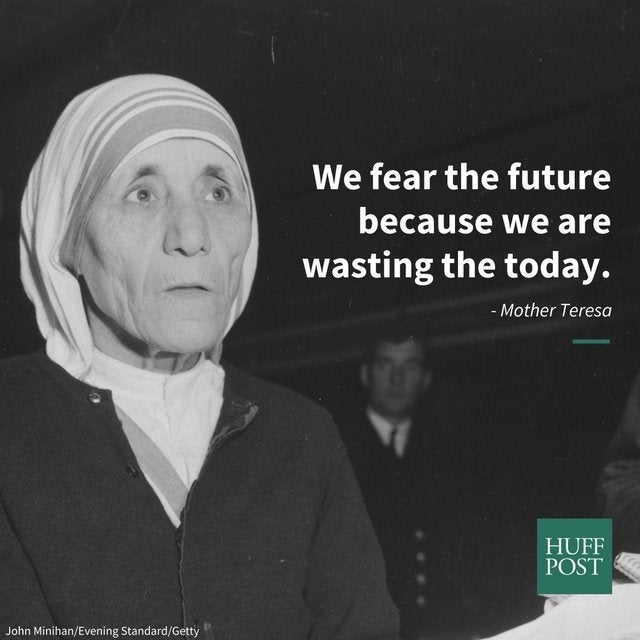 HuffPost John MinihanEvening StandardGetty Images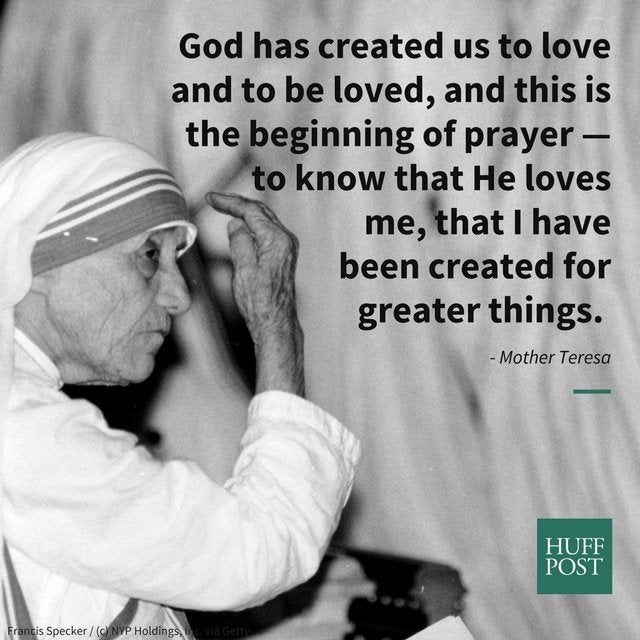 Francis Specker c NYP Holdings Inc via Getty Images
Related
Popular in the Community