VATICAN CITY, Dec 18 (Reuters) - Mother Teresa of Calcutta, the Nobel laureate who dedicated her life to helping the poorest of the poor, will be made a saint of the Roman Catholic Church, the Vatican said on Friday.
Pope Francis has cleared the way for her sainthood by approving a decree recognizing a miracle attributed to her intercession with God.
Mother Teresa, who died in 1997 at the age of 87, was beatified in 2003 by the late Pope John Paul. Beatification, which requires one miracle, is the last step before sainthood.
The second miracle attributed to the intercession of Mother Teresa, which is required for canonisation, involved the inexplicable healing of a Brazilian man who was suffering from a multiple brain tumors, according to Catholic media reports.
Relatives prayed to Mother Teresa and he recovered, leaving doctors at a loss to explain how.
Known as the "saint of the gutters," the diminutive nun is expected to be canonized in early September. It was not clear if the ceremony would take place in Rome or if the pope would travel to India to preside over it.
Mother Teresa was born Anjezë Gonxhe Bojaxhiu of Albanian parents in Macedonia in 1910 in what was then part of the Ottoman Empire.
She founded the Missionaries of Charity to help the poor on the streets of Calcutta and the religious order later spread throughout the world. She won the Nobel Peace Prize in 1979.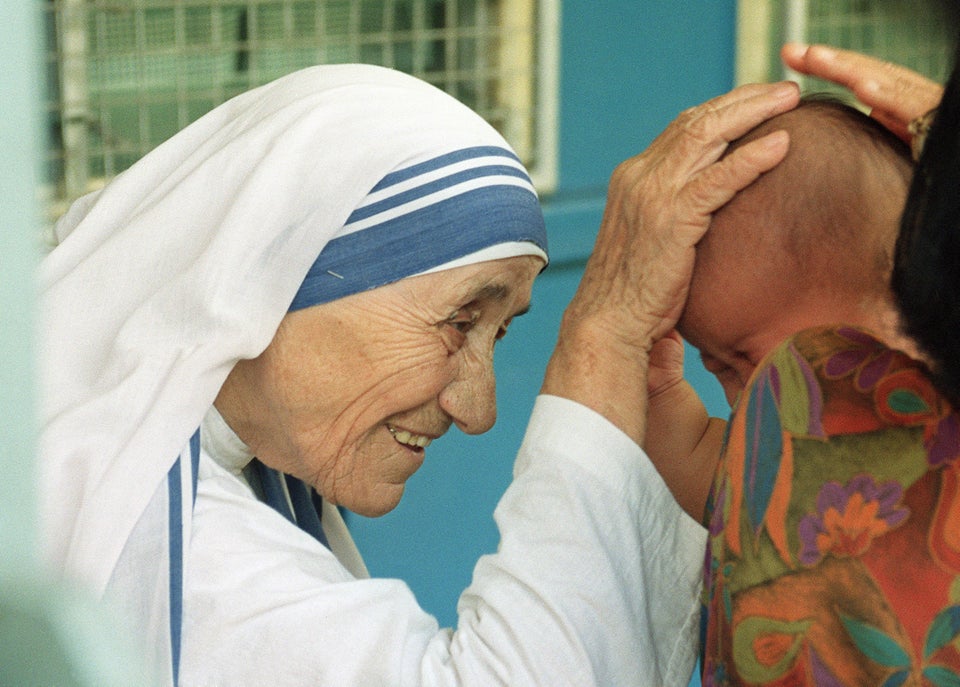 Mother Teresa Quotes
Related
Popular in the Community