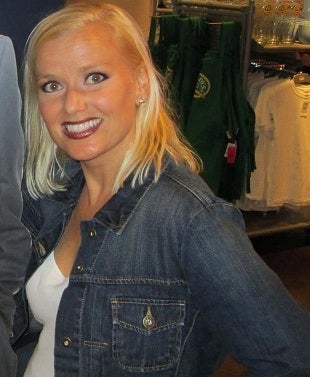 Annie Highwater was introduced to addiction when she was just a young girl. For most of her life, she's known all too well of the tight and quick grasp addiction can have on someone she loves. After an automobile accident, Highwater's mother became addicted to prescription pills; but this story is not about her mother, it's about Highwater's son, Elliot.
"I have always been aware of addiction by virtue of being born into a home affected by it," said Highwater, a self-proclaimed long distance runner and health and wellness advocate. "So, after my son suffered a sport's injury, and was prescribed pills, I watched for signs of dependency."
Unfortunately, all signs of addiction were there, and at just 17-years-old, Highwater's son, a rising star athlete, began abusing prescription opiate pills.
A 2013 study published in the American Journal of Public Health found that adolescent athletes are 50% more likely to abuse painkillers.
The Centers for Disease Control and Prevention hasn't tracked addiction among athletes but says the young adult age group (18-25) has been hit hard, with heroin use more than doubling in the last decade.
"Discovering my child was addicted to drugs was like hearing the word 'war'," said the doting mother. "As if war was declared against my child, against me, against our home, and definitely against our future. It dropped me to my knees."
Over the course of the next six years, Highwater's family witnessed Elliot's painful descent into the dark world of opiate addiction. The life her family had once known, was changed forever.
"The shame of addiction was isolating and overwhelming," said Highwater. "I felt that we were less than citizens, marked as ruined. Addiction wasn't in the public eye then, as much as it is now. There were some insulting comments, as if we somehow caused or deserved it."
Highwater recalled one parent, the father of a boy who attended school and church with Elliot and also played on baseball and football teams with her son. He told Highwater, that his son would never become involved with prescription pills, like Elliot. He said he felt it might have something to do with Elliot's father and Highwater being divorced. He suggested Highwater remarry. He reminded her that his son was raised in a two parent household.
Highwater considers the battle her family endured a success story.
"As a mother, I took my son's dependency on as the fight of my life," expressed Highwater. "Today we are both in recovery; myself as his non-enabling, co-dependent parent. My son is three years into his own path of recovery and sobriety. We are a success story versus a life of misery, defeat and victim-hood."
Highwater understands the reality of relapse, and chooses not to focus on her son's sobriety date, but enjoys each day as it comes. Highwater will never forget the pain, fear, and anxiety that becomes the "new normal" when one is a parent to a child in active opiate addiction, so she took everything she learned and felt during this life-or-death journey with Elliot and wrote a book.
Her memoir, Unhooked, chronicles her journey. The memoir was released in October 2016 and is currently topping many Amazon charts, debuting as the #1 Hot New Release in the category of Parent & Child Adult Relationships. The book is published by Six Degrees Publishing Group and is available in paperback and kindle formats.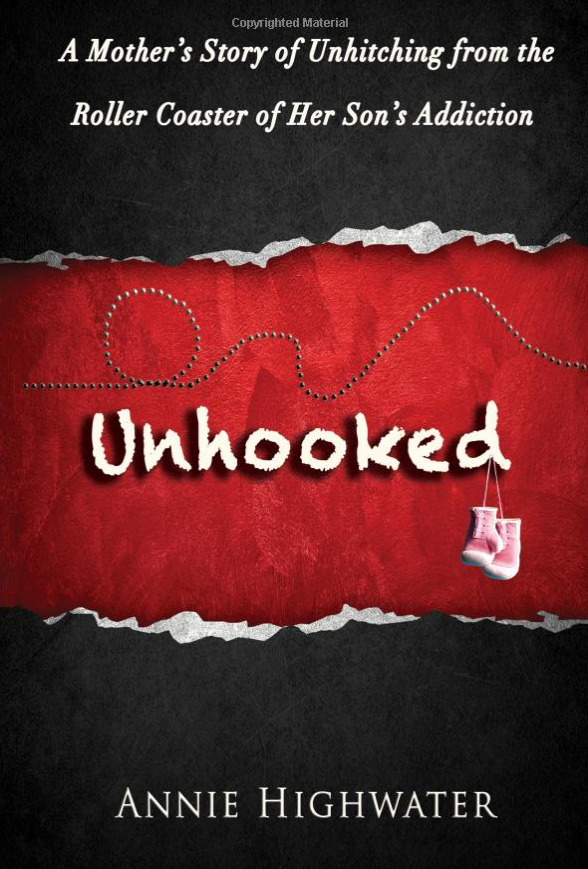 "I wrote the book because I wanted to give something helpful to families affected by addiction, particularly mothers like me," explained Highwater. "I had a hard time finding books about an addicted person's family members who are struggling and bewildered. I didn't find much literature available that spoke directly to what I was going through and how terrible I was feeling. I didn't know where to turn, what to do or what not to do in the first year."
Not wanting another family member to feel as lost as she once felt, Highwater put this book together as resource that would inform and empower families where addiction is present.
"I want other mothers to know you can get through it. As long as there's breath, there's hope," said the mother-turned-author. "We are a family recovering. An addict can recover. A family can recover. I hope my story opens up conversation about addiction within families."
Highwater urges families going through this to become educated on the worlds of addiction and recovery, from becoming familiar with state laws to learning about effects of different drugs. With so many support groups becoming available to families, she also suggests families build a safe support team, join a group, or find a meeting like Nar Anon. Lastly, Highwater insists families follow a recovery plan of their own.
"You never know what despair someone is burdened with as you encounter them on the mundane avenues of daily life," reads the final lines of Unhooked. "Show kindness, always, because to quote Ram Dass: 'We are all just walking each other home.'"
As the country struggles to address the issues of the rampant epidemic of opiate abuse and addiction, this story is especially relevant in helping us all understand the personal challenges facing parents and family members and how family dynamics both help and hinder the recovery process.
_____________________________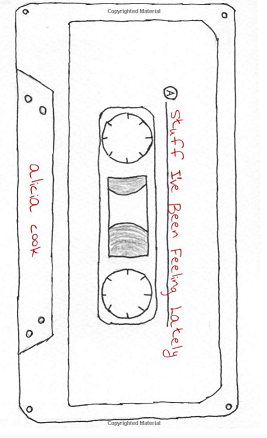 Popular in the Community