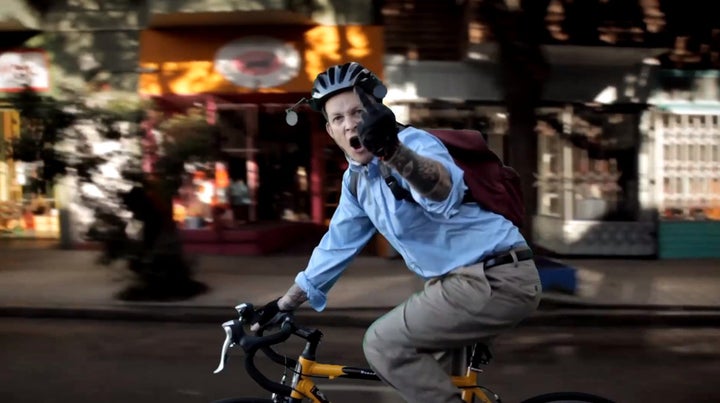 If you've lived in San Francisco for longer than 15 minutes, you're probably all too aware that there are few things in our fair city more contentiously political than the oft-overwhelming prevalence of bike hipsters.
Into this seemingly intractable morass come San Francisco hip-hoppers Sons of Science with a new music video for their song "Motherf*cking Bike," an ode to the trials and tribulations of zipping up your tightest pair of $250 jeans and taking your fixie out for a spin.
Sure, the video mocks virtually every negative association civilians have with bicyclists--screaming at cars, riding on sidewalks, sporting ironic mustaches--but it twists the knife with the knowing wink of people who are clearly themselves bike hipsters to their very core.
REAL LIFE. REAL NEWS. REAL VOICES.
Help us tell more of the stories that matter from voices that too often remain unheard.