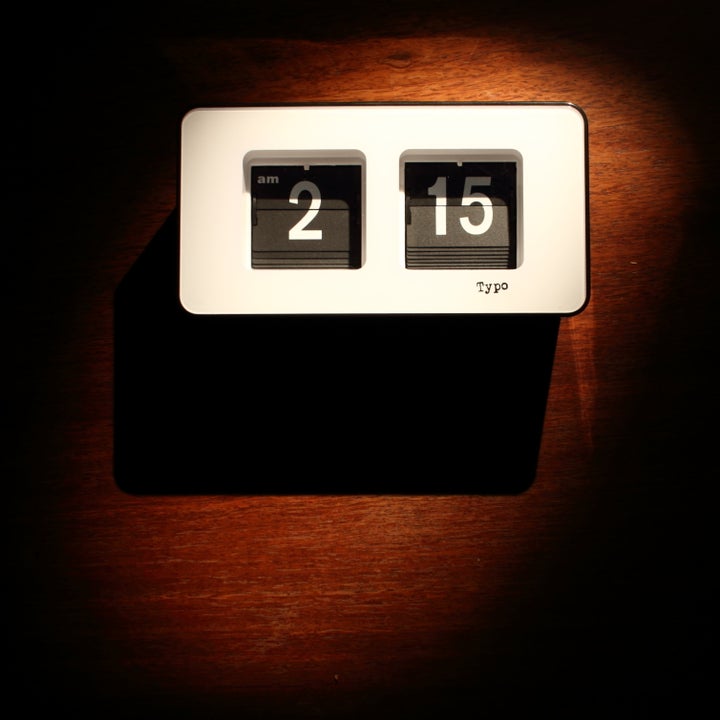 Last year, on Mother's day, I found out I was pregnant.
How it all happened was rather dramatic. Against the backdrop of an unexpected breakup and two blocked fallopian tubes, I peed three days early on a home pregnancy test and watched in amazement as a faint second line got brighter and brighter and brighter. Positive. God, Allah, Buddha, Fate, Nature, or plain old luck was sending me a child. Things couldn't have been more poetic.
My girlfriend of three years had just left me (in the middle of the IVF process), because she wasn't sure she wanted kids, or, if she did, how soon she wanted to be navigating diapers, play pens, and nights without sleep. I had just spent four weeks jamming my belly with Lupron and Menopur and Follistim. The months before that I had undergone laparoscopic surgery to remove fibroids, polyps, and endometriosis to ready my uterus for pregnancy. The chances were slim, I was told. They were damn near impossible, I read. Fractured and without faith, I pressed forward, but I wasn't quite sure I believed this little scientific magic mixed up in the middle of Manhattan was going to work. But it did. It did. I needed a miracle, and it arrived just in time. As evidenced by the double lines in the tiny screen, it was Mother's Day, and the child I wanted so badly was already hanging onto my less-than-optimal insides.
I can hardly believe it's been a year since that gleeful Mother's Day. Only a year later, and life is a completely different shade of tumbling.
I have become the mother of a rather scrumptious little girl. My daughter, Zuri-Siale, is 4 months old today. From the moment she landed in my uterus, she has been testing my powers of endurance. In-utero, she threatened with bloody contractions long before she was viable. From the six-month bed rest, to the hyper-salivation, to the 24-hours-a-day-for-all-three-trimesters nausea, she wreaked havoc on my body; she kept me miserable from Mother's Day 2011 to the day she decided to arrive. Even after 21 hours of labor, she refused to do what was expected. Eventually, they sliced me open from hip to hip to drag her forcibly into her new world.
Four months later I am a strange combination of ecstatic, frenzied, and exhausted. I haven't slept for more than three hours in what feels like forever. I have this oddly amazing and eclectic collage of straight women and gay men, and lesbians and heterosexual, feminist men, who make for a strong and effective support system. I wake up every morning to the most beatific, gurgling countenance. My current fashions consist of ghastly nursing shirts to facilitate the lacto-take-out-restaurant-for-one that I have become. And nothing in my closet fits; everything is too small or too big in the waist. I am often overcome with a giddy kind of joy that makes me want to forgive everyone for everything. But I also know I could kill for this kid.
Needless to say, I am in full throttle, for better or worse. I am in the throes of what may well be the most emotionally alive era of my life. I'm happy. I'm good. I'm stretched thin and loving it. And I'm thinking I need to share the good vibes with another consenting adult's flesh. The problem is I haven't been out at night in over a year. And all I hear about having an infant is that getting laid is a logistical nightmare.
I often find myself breastfeeding and thinking about the fullness of my life and wonder how in God's name I'm ever going to make time for sex again. It's not the kind of urgency that would send me late at night to the bodega in hunt of an orgasm, but it crosses my mind two or three times a day. And I am painfully aware that Mother's day 2012 will be the second Mother's Day to pass since I have had sex. And after all I've been through, I think I deserve a bit of nookie with a smart, attractive woman.
Speaking of which, my last visit with the rather chic pediatrician, the sexy woman with the swanky librarian glasses in Park Slope, revealed that my kid is 23-and-a-half inches and tips the scale at more than 12 pounds -- 26th percentile for weight, 21st for height. She is alert. Her head control is excellent. OK, her arms might need a little strengthening, but I am assured that she is doing just fine, that I am doing a really good job, that I did not break her. At this stage I already know I will do whatever it takes for her to be good.
I worry more about keeping the balance for myself.
It is a quarter to 2 at night -- exactly nine hours before I board my flight Johannesburg, and Cape Town, South Africa. Usually, even for a trip this long, I spend only a day prepping; I think about which poems I will read, ready my clothes, print my itinerary, and plan to be brave. I am sheepishly aware that I have spent the last three days counting diapers, soothing my daughter, bagging cotton balls, changing her, and hunting for converters that will allow me to charge my breast pump when I land. I noted that I simply dragged what clothes of mine were close at hand and tossed them inside the bag. I have not even thought about the gigs I will do when I get there. I haven't a clue what I will do on stage. I haven't even given a thought to all the hot, sexy lesbians who live so bravely in South Africa, or how South Africa always pulls at my passions. I am more anxious about how Zuri will do, how her ears will feel, how she will manage the long flight. I am wishing it were already two days from now. I don't know whether she will scream the whole 15 hours or only for five. I only know I have to find a way to help her survive it. And I already know I will. It is what women do, what parents do when they are committed to raising healthy, confident kids.
But I am beginning to see that I could easily become one of those long-suffering, sad-faced, living-only-for-my-kid moms. I really, really, really don't want that. I want to be an example of a woman who can take care of her kid but still leave room, space, opportunity for her own desires/pleasures to swell. I want my life after baby to reflect passion and love and art and my politics. I want to remain engaged and open and daring and sexy. And though I am not privy to any formula that could guarantee that, I am close to a few women who seem to make a fair effort at it. My friend Maz, between professorin' and parenting, makes a commitment to herself to get out the house, put on a party dress and have an evening out with other adults. Ami likes to plan and makes charts and get things on a schedule. She insists it prevents things from getting frenetic. Patricia, even when she is dog-tired, will drop off her son at his father's house and head back to shoot the breeze with me, or to go provide doula services to a woman who needs support giving birth. Bami makes sure she considers the needs of the relationship with her partner as much as she considers the needs of her child. And we talk. We admit difficult things, and we ask for help. We encourage each other and challenge the parts of each other that need evolution. We live in community. Regardless of geography, and time zones, and schedules, I know I need to make time to connect, to share, to make a village from this patchwork of friendships dotting the globe.
Harried as I am, I know how lucky I am to bookend my pregnancy with desiring a child and actually having a child. I also know how fortunate I am to have the space to contemplate these ruminations.
It is closer to dawn now, and my brain is still running checklists, making sure I haven't left anything Zuri might need. But I am also dreaming of the flirtation that could happen on The Continent. I am feeling lucky. I am allowing myself to get stirred up, excited at the thought of holding the balance, of keeping the tension, of expanding the old self to make room for a new and complete whole.
Popular in the Community