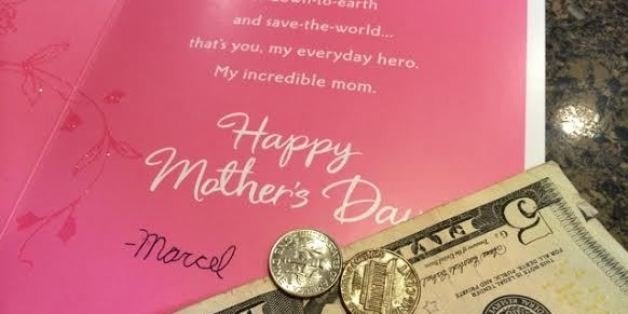 I'm from Tennessee. Being an openly gay middle schooler is pretty hard, especially here in Bible belt. So you can imagine how proud I am of the work that I have done and of the fact that I will keep fighting for better anti-bullying legislation. I am not just going to do this in Tennessee, but in all of America. My determination will not die.
Maybe you say, "OK Marcel, but you've already made this clear in other posts. Why is it important to express this now -- besides the fact you are utterly obsessed with this idea?" Well reader, I'm not the only one who is stepping up to do what needs to be done. This other person is the one who taught me to be an activist. She is the backbone for my activism. She is the spice to my spaghetti. She is the starch for my bread, the thread to my sewing machine and the engine to my car. She is my mother, Misty Neergaard.
My mother has supported me and been behind me every step of the way. When I came out she didn't say, "You're WHAT?!" No, instead she said, "Marcel, I already know that. What can we do to help?" Her support has been important to my activism. She encourages my hard work and has helped my voice become and stay strong. She is an enormous part of my life and I am proud to say that she has chosen to work just as hard for the people in Anderson County, Tenn. My mom is running for political office! She is running for Tennessee State House, District 33.
After spending an amazing year helping make my voice be heard, my mother has decided she wants to help make sure other people's voices get heard. I know she truly believes in working on making schools across the state a safe environment for all students. She is also excited about being a representative for all the people who don't believe that it's okay to make life harder for people just because they're gay, or poor or a different religion. I know I am!
Sunday, May 11th, is Mother's Day and I'm supporting my mother by giving her $5.11 for her campaign. She's a wonderful mother who would like to help make our little corner of the world a better place. Go Mom!
REAL LIFE. REAL NEWS. REAL VOICES.
Help us tell more of the stories that matter from voices that too often remain unheard.