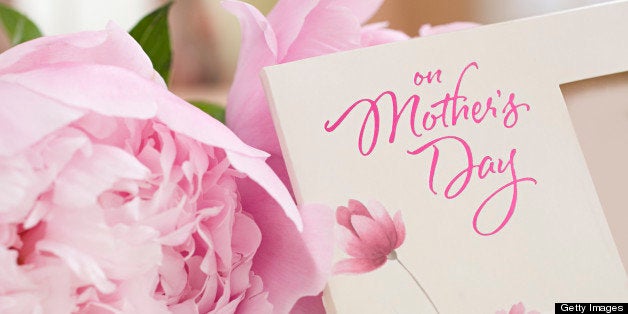 Mother's Day invariably involves flowers, cards and brunch. A large number of Americans call visit their moms, talk to them on the phone, or send them gifts to show their appreciation. But when I think of my mother, it's usually something to do with a book.
My mother is an educator in Pakistan, a highly educated woman with a love of not only teaching but also reading. I think it's probably safe to say that most writers grew up in homes where one or both parents read with a passion. It is difficult to find a love for books within you if it's not been a fixture of your environment from a very early age. But for me being surrounded by books was a truly extraordinary thing, because I grew up in Pakistan where reading isn't a national pastime by any means. A large percentage of the population is illiterate, there are few public libraries, and television is a much more popular entertainment than books. Having a mother who took time to read was something else, but what was the most fun - and educational - aspect was that we shared books.
Often as a teenager I would bring home romance or mystery novels. My mother, a busy college principal, would always find time to read the same books I did. It felt a tiny bit weird but also reassuring: we had something in common. There could have been a huge generational gap but because of those books, there somehow wasn't. Whenever I felt "nobody understands me" in that typical teenage mental voice, it occurred to me that perhaps my mother did because she and I were on the same page literally.
We never discussed books then - who discusses anything with their parents at that age? - but things have changed as the years have passed. Now, when she visits me in the U.S. we talk about everything under the sun. I make sure I take her to the public library which is a real treat for both of us. Sometimes she selects her own books, at other times I help her by recommending something I've read. And often she picks up a book I have lying around the house because I am reviewing it for a magazine. We share our thoughts about the books we read, almost like an informal book club. Talking about characters, discussing settings and themes. At seventy plus, she often stays up past midnight because she just has to finish a book. The other day I jokingly told her she could write my book reviews instead of me, and she immediately wanted to know how that was done. I assured her I was joking but I'm not sure she was.
What's funny is that while my taste in books has shifted, hers hasn't. Last week she complained that weren't any Agatha Christies in the world today. I smiled and got lost in my own memories of passing on my latest adventure of Hercule Poirot onto her when I was done with it. Good times; great memories of reading as a tag team. How much talking and laughter comes from a discussion of books, I ask myself? What a wonderful legacy to leave your daughters. Maybe even your sons.
I see this type of mother-daughter bonding more often now. At a recent book signing for my new book Brick Walls, several mothers had brought their daughters along even though they were too young to read my book. One had me make the book out to her daughter's name, saying "I'll keep it for her until she grows up." On other occasions I have had readers buy additional copies for their mothers, perhaps wanting to introduce the older women to a more multicultural sort of literature than they were used to. It reminded me of time I brought my mother a copy of Land of a Thousand Suns. She was so upset afterwards but she loved it all the same. I am grateful for the opportunity to broaden her horizons a little bit just like she did mine.
So this Mother's Day, how about sending your mother a book instead of flowers? While the latter wilt and die, the former stays fresh in the mind for years. Better yet, join a mother-daughter book club. It can be an actual club at the local bookstore or library, or if distances are too large, it can be a virtual club just between the two of you. Read a book and then get on the phone to talk with her about it. It will be the start of a friendship that many of our mothers need from us. And without knowing we need from them.
Calling all HuffPost superfans!
Sign up for membership to become a founding member and help shape HuffPost's next chapter