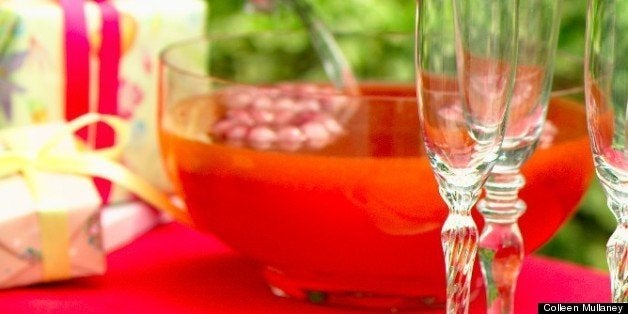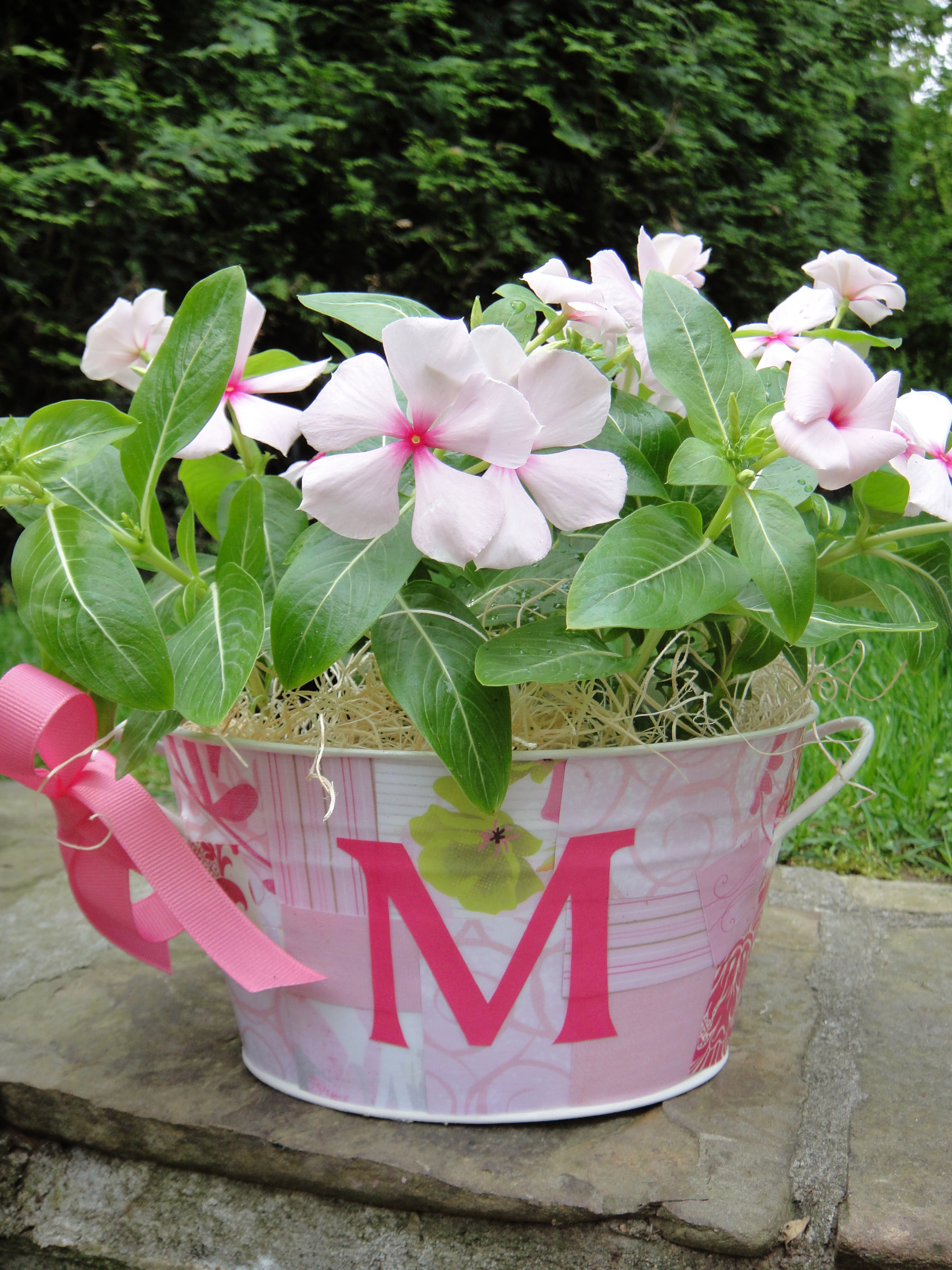 Hosting a last minute gathering for Mother's Day? No problem.

Flowers first: pick up a few potted plants for a splash of spring color. I love Martha Washington Geraniums -- they are vibrant and look lovely down the center of the table. Tie handwritten name tags on them and they'll double as gifts for the Moms.
Next up, what to serve: My favorite go-to is a French Toast bake. It's rich, filling and looks pretty served from a casserole dish. Pair that with a bowl of fresh berries and mini quiches, (made from mini pie shells, eggs, cream, cheese, onions, peas, and asparagus), and you're almost set.
For the finishing touch, make a Sunday Punch. It looks pretty, tastes divine and serves a crowd. What more can you ask for?
Oh, and do remember to tell all of the great women in your life how much you love them this Mother's Day.
Challah French Toast Bake
Serves 10
8 extra-large eggs
1 1/2 cups half-and-half
½ cup milk
½ cup Cointreau
1 tsp. vanilla extract
1 tsp. ground cinnamon
Unsalted butter
1 loaf Challah bread
Preheat oven to 350 degrees. Butter 9x13 casserole dish.
In a large bowl whisk together the eggs, half-and-half, milk, Cointreau, vanilla, and cinnamon. Slice bread into one-inch thick slices, dip bread into batter and arrange in casserole dish. Pour any remaining batter over the bread. Place in oven and bake for 45 minutes until golden brown. Serve with toppings such as maple syrup, raspberry preserves, sifted confectioner's sugar.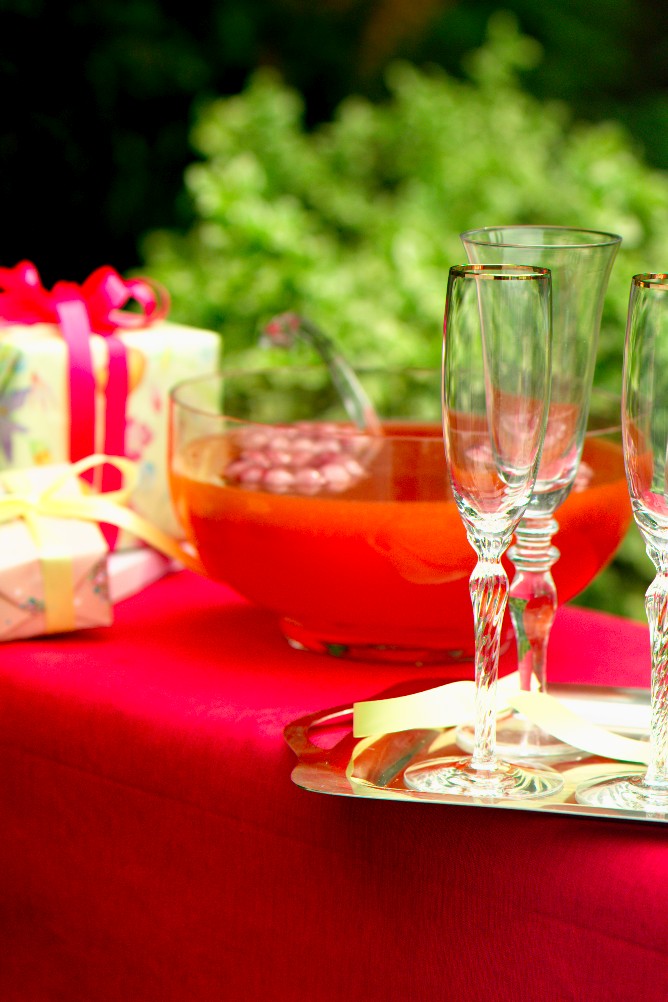 4 cups raspberry-peach juice
2 cups apricot brandy
2 bottles chilled champagne or prosecco
Fresh raspberries for garnish
Ice ring with lemon slices and fresh raspberries
Make the ice ring the night before, no ring? loaf size baking tins and filled with fruit and water yield smashing results.
In a large punch bowl pour the juice and brandy. Slowly add the champagne or prosecco. Add the ice ring and serve.