Happy Mother's Day? Is it really? To all those who have lost their Moms, I send you hugs and more hugs...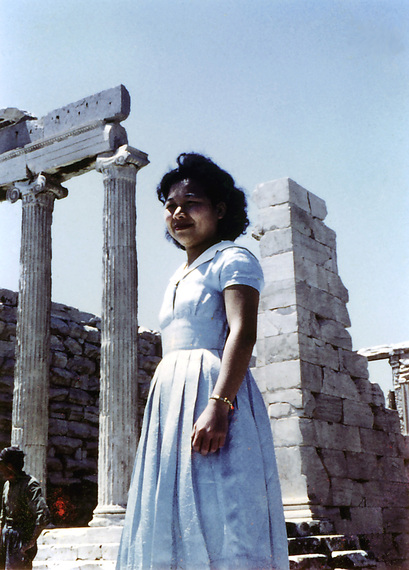 Perhaps a decade ago, I would sit under the ginormous banyan trees at Selby Botanical Gardens on the pristine bay front of Sarasota, not admiring the vibrant orchids galore as I usually do, but simply hand writing sentimental notes -- lengthy and tear-jerking -- to all the ladies and aunties in my life who have made a huge difference in my becoming the woman I am today... "Thinking of You on Mother's Day" card was not sufficient. It felt like therapy as I poetically poured my heart into tiny font cursive to fit three sides of a charming Hallmark card to simply thank these maternal women (some who remain never bearing a child) for believing in me!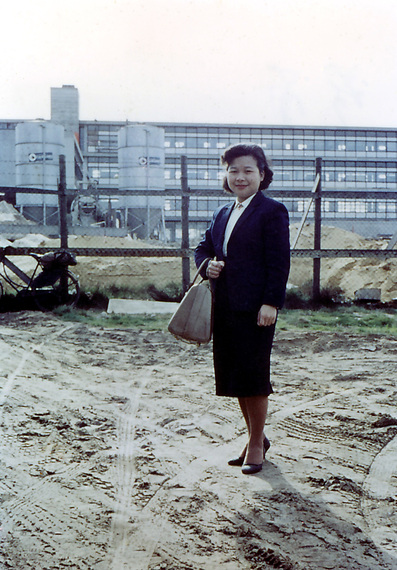 My late mother Po-Ying (Chang) Chung was an accomplished architect from Chiayi, Taiwan. She even worked on major governmental construction sites in Taiwan at a time when women rarely walked the job sites. Ironically, I listened to my father and pursued civil engineering at Columbia University, just like my Dad. But I always wondered: If Mom had lived longer, if we could have had the much-needed conversation about my career, and if Mom could have shared about her past designs or her fellowship to Amsterdam to learn about cutting-edge construction methods, then perhaps I, too, could have become an architect.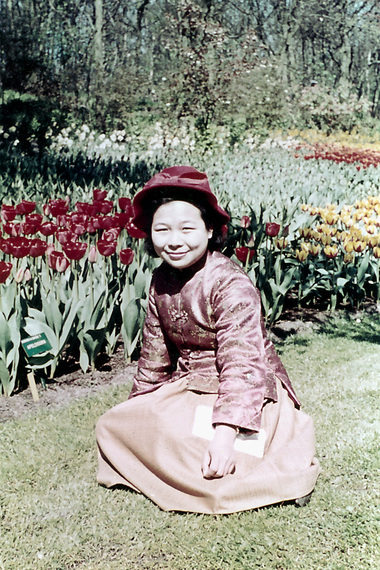 I lost my Mom at my tender age of 19 after my freshman year at Columbia. Slowly deteriorating over two years battling lung cancer, she became exhausted climbing the stairs to our 2-1/2 story beach house she had designed on Siesta Key. Mom ended up weighing 75 pounds (just skin and bones) and losing all her hair (due to harsh chemotherapy back then). Perhaps in reaction to this, I have never had such long hair in my life; it cascaded below my elbows until just recently, when I felt incredibly guilty just getting only 2-1/2" of my jet black thick hair cut off over a week ago.
Last year I ran my first half marathon -- actually reveling in over two loops around Central Park. As I try to be in the best physically fit shape of my life (practically my college weight), I can't help but realize the inevitable: I am turning 49 this May -- the same age my Mom was when she withered away. Her weak and failing body survived till one month shy of turning 50.
In the summer of 1985, my parents took my older brother to a college graduation trip back to the Orient. My Mom was "made in Taiwan," but her journey to see her hometown of Chiayi was cut short. I believe she got even more ill in Hong Kong, so my parents immediately boarded a plane and went directly to a Taipei hospital. My maternal aunts (my Mom's sisters) are all physicians over there, so she must have had the best medical care in Taipei...
I still remember that July phone call in 1985 -- my Dad calling me in Venice, Florida, as I was attempting to run his engineering/construction business during their vacation trip. His voice was so sad and borderline eerie. He asked me to plan a funeral. I emphatically uttered, "But Mom's not dead yet!" Dead silence over the international phone call (no pun intended). My rarely-seen obedience kicked in and I obliged... Back in Taiwan, pneumonia disabled Mom's frail body in the hospital bed. She died the next day on July 18th.
My life has never been the same... No Mom, no cheerleader for my accolades and no Mom to come home to.
So, to all those women (and men) who can no longer celebrate Mom on Mother's Day, I feel your pain, your tears and major loss...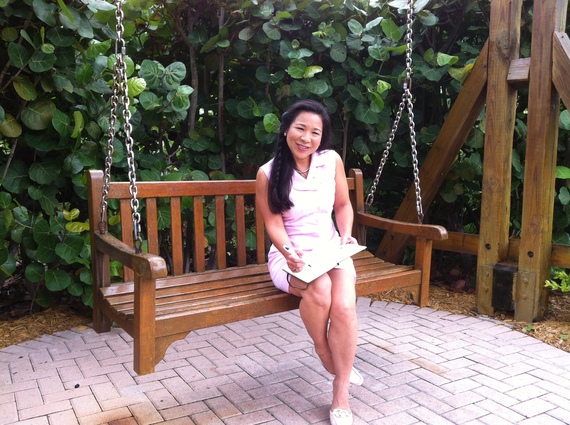 Maybe Mother's Day can be uniquely special this year - 30 years after my Mom has passed away. As I inscribe in my journal about my Mom, I happen to be wearing her actual pink dress (so this dress is certainly older than I am!), while donning a pearl necklace gifted from my Taipei aunt (Mom's younger sister). I thank all the women who have believed in me... and for giving me the strength to be joyful in my world of construction, pioneering each day - just like Mom!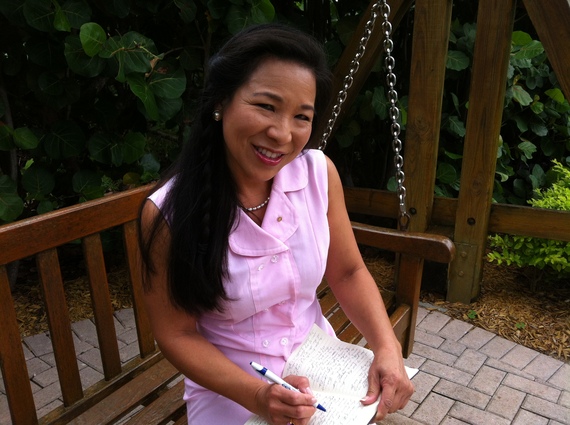 REAL LIFE. REAL NEWS. REAL VOICES.
Help us tell more of the stories that matter from voices that too often remain unheard.