For me, the month of May represents a month-long celebration. My mother tells me I was born on Mother's Day, but my birthday doesn't always fall on the first Sunday in May.

Whether your mother is alive or has passed, or whether you have or had a positive or challenging relationship with her, I believe it's important to honor the woman who gave you life-- the woman you were connected to through an umbilical cord.
Like me, my mother was an only child, but our lives took completely different paths. She was born in Austria and emigrated to the United States when she was seven. She still maintained and passed along to me many European sensibilities, such as the importance of education and dressing well. She also instilled in me a passion for reading and writing by taking me on weekly trips to the local library in the days when there were more libraries than bookstores. I will be forever grateful for that gift.
My mom worked in a hospital and went horseback riding in her free time, but she was often dissatisfied with the life she was given. My father would say that she looked at the glass as being "half-empty." I, on the other hand, usually see the glass as half-full. Ever since I was a little girl, I've been a seeker, and during my hippie years, I read self-help books before they were even called that. I am appreciative for all of life's blessings.
I was lucky to have passed this gift on to my three children, now ages 27, 31 and 33. The greatest blessing in my adult life has been having such wonderful children who have enriched and empowered my life more than I could have ever imagined. For medical reasons, I was on bedrest with each child, and when people ask me what that was like, I honestly tell them that I don't remember. All I know is that it was worth every second and every scare I had during those nine long months. I hope my children are as grateful for their lives as I am to my mother for mine.
I hadn't thought much about goddesses until my son's fiancée turned me on to Jean Shinoda Bolen's book Goddesses in Everywoman. Bolen speaks about honoring all the female archetypes, including the mother archetype. She talks about how, typically, a baby activates the mother in a woman, but if the baby doesn't do that, then the child misses an important connection when the archetype is not activated. Sometimes the child grows up yearning for that connection for the rest of their lives. Thus, the child is programmed to seek the mother.
In Greek mythology, the goddess Athena was the motherless daughter. She took pride in having only one parent. Therefore, Athena women remain motherless, and in order for them to be mothered, they must discover the mother in some aspect of their lives. Often there are numerous goddesses in every woman's life, who appear at different times or even take turns coming through. After taking the time to study goddesses, I've come to realize that I'm a combination of Athena, Artemis and Aphrodite.
The advantage of being mindful of your female archetype is that you're able to understand your priorities, decide what's important to you, and more easily make decisions and choices.
Since I am a writing-workshop facilitator, I would like to share some of my favorite Mother's Day writing prompts:
Write about some of the similarities between you and your mother.
What are some of the archetypes you find yourself oscillating between?
Write about a piece of jewelry you identify with your mother.
Write a letter to your mother expressing how you feel about her.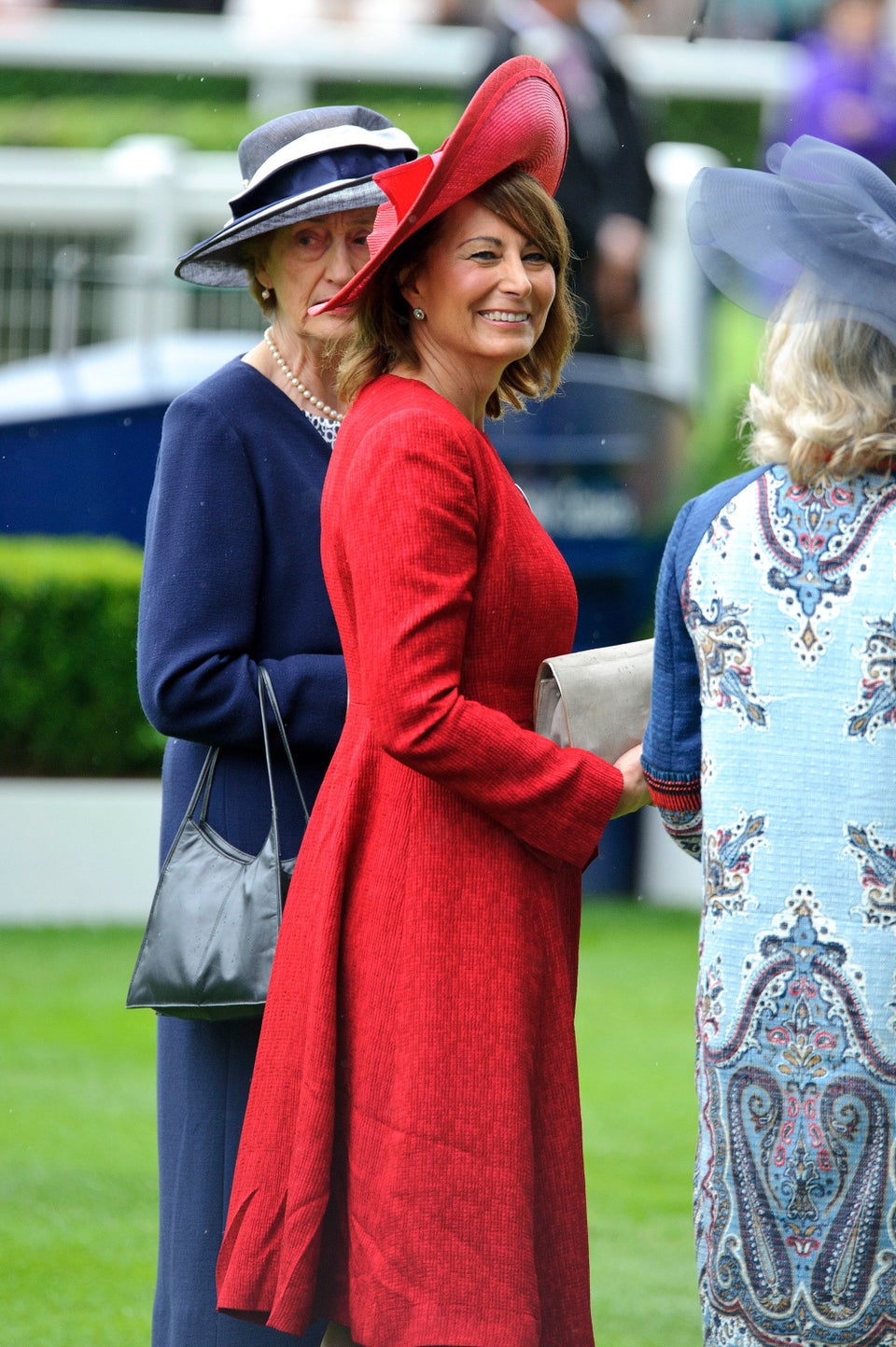 The World's Most Glamorous Grandmothers
Popular in the Community