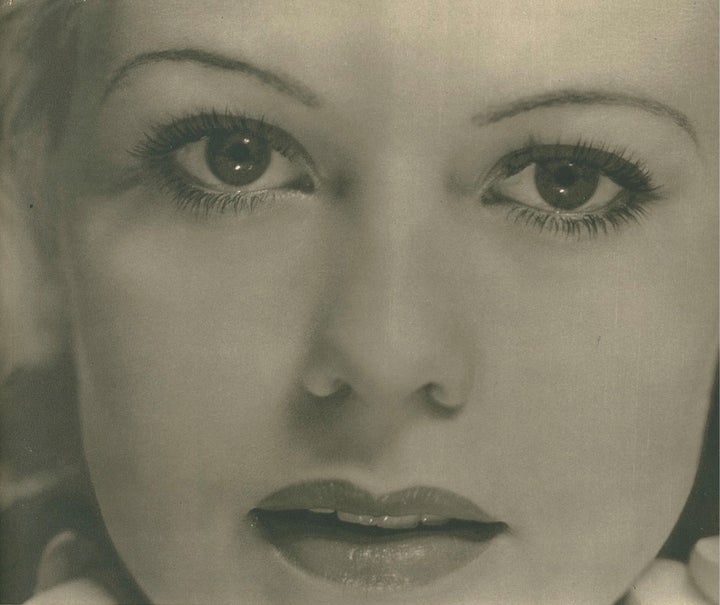 Oh dear, it's Mother's Day! So many women have troubled relationships with their mothers, but I also see people my age who have made a huge effort not to repeat that pattern with their own children. Did we learn something? Why did it take mothers so long? Or is the old stereotype being reproduced all over the place, just in a new form? My own mother told me firmly at a very young age that we were not going to be friends. She didn't mean she didn't love me, just what she said—never friends.
I missed my mother's menopause—I didn't hang around much after I left for university, and then I moved to America. When I finally asked her about her menopause she blithely told me that she never went through it, meaning hot flashes, night sweats, etc. Since I was living so far away, I cannot testify to this. She was never a reliable witness, but she was always a firm believer in willpower and thought almost everyone who succumbed to anything was just not using enough of it. Her few exceptions included dying as a result of a war or cancer, and sometimes she wasn't so sure about cancer. She had been periodically very ill as a child (diphtheria, scarlet fever and other potentially fatal conditions) and had emerged from these repeated brushes with death with an iron constitution. She regarded illness as something that children got, not grown ups, particularly not grown-up women. But then to her grown ups never ate ice cream, never made faces, never cut a cooked potato with a knife, never used a public restroom, never failed to tip generously, never wore glasses that were not both glamorous and tinted…she had a lot of rules.
Men were her weakness. Although she knew she was the leader of her family—the daredevil beauty who got things done and apologized later—she believed she was no good without a man. She actually felt inferior to her brother's wife who had a son and would comment about how great he was—normal maternal enthusiasm, surely? My mother would take this as a pointed insult, because she'd merely had a daughter.
She was terribly myopic and did not do well in school, despite being an avid reader. At 13 she dropped out and went to work in a small dress factory. The owners became second parents to her, encouraging her to go into modeling when she was 17.
She was very beautiful but more importantly she had great presence. Heads would turn when she walked into a room, even when she was in her eighties. She did well at modeling and appeared in a few movies. When she was 20, John Everard, a well-known studio and press photographer in London, spotted her and decided to dedicate a whole book to her. He was famous for his artistic nude photography and his most recognized book, Portrait of a Model, is entirely composed of photographs of my mother.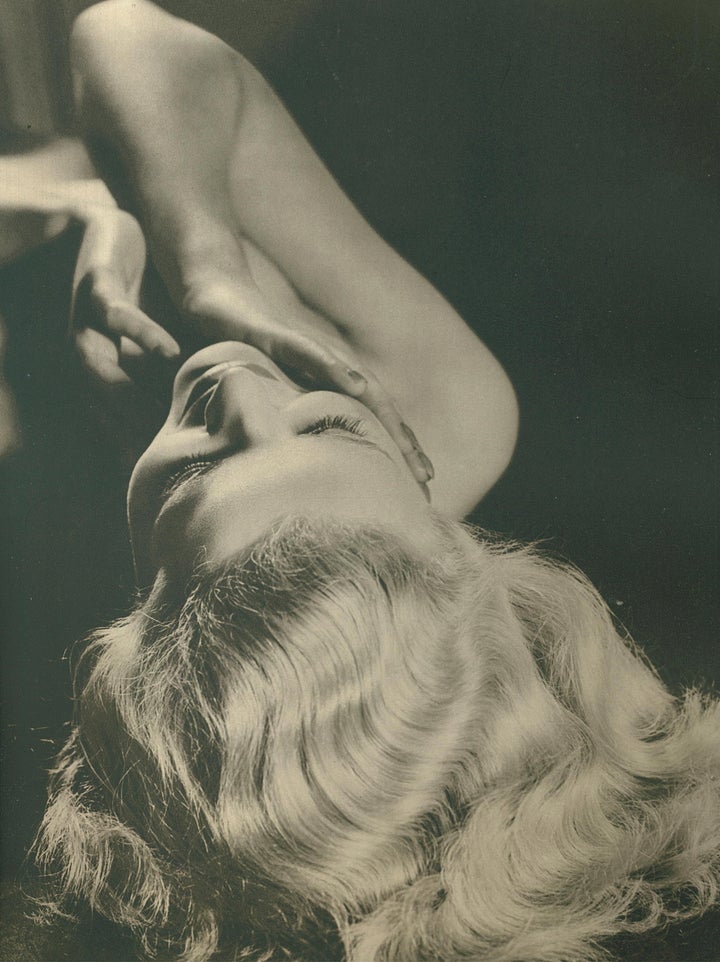 My father was seventeen years older and was a partner in an advertising firm. Think Mad Men. They first met when she tried out for a job and he told her she was too young. She was furious. A few years later they met again and then he had a lot of making up to do before she forgave him. They were both engaged to other people at that point, but there was a war on so everyone pretty much had to grab what they wanted and hope it wasn't going to be gone the next day—particularly in bomb-weary London.
My parents had a great marriage. They adored each other and enjoyed each other's company. They had money; they had fun. He was a wit and a prankster; she was his beautiful straight man. They went to glamorous parties and wore fabulous clothes. On Sundays when she took her bath, he would always bring her a glass of champagne. The war was over and, no matter what else might be wrong in the world, they and their friends celebrated, survivors all.
After my father died my mother had a nervous breakdown and remained plunged into depression for most of the rest of her life. As she roused herself from the breakdown, she went back to work, now as a buyer in the fashion industry. She loved working—it gave her challenges and some self-confidence that was not just bravado. She worked for Simpson's of Piccadilly, then Fortnum and Mason's, then Liberty's of London. Her proudest moment was when she won "International Fashion Buyer of the Year." For a woman who said, "All I ever had was my beauty," she discovered that she had a decent brain too.
She married again, but she and my stepfather made each other tremendously unhappy after the sexual attraction wore off—they fought and drank their way through the rest of their forty-year marriage and all of my father's money. Her new husband was handsome and superficially charming, but beneath that he was crude, unfaithful, and always in debt and/or out of work. He had a violent temper and she let him terrorize her, not physically but emotionally. She would not have a hearing aid until after he died for fear that he would make fun of her for being deaf—and he would have.
I watched her unhappy life from as far away as I could get. In my own arrogance, I believed she should have had the strength to leave my stepfather. She did try more than once, but she always took him back. She said she felt sorry for him. I didn't get it at the time and I still can't explain it. It wasn't financial need—she was the breadwinner—it was something else, perhaps along the lines of "the devil you know" or perhaps just another survivor bond: his first wife had died in a car crash.
After she retired I encouraged her to go back to modeling, which she did as a "character model." It brought in some much-needed money and again she got a kick out of working.
We loved each other but we didn't get along very well; we were just so different. She never believed that being an intellectual would make me happy and thought going to university was a waste of time. It wasn't until I worked in an art museum that she thought I had made a decent choice—she enjoyed contemporary art. But it troubled her that I moved not only to America but around the country. Where were my roots? She was a Londoner through and through.
I admired her—her beauty, her tenacity, her readiness to take on a challenge and fake it if she had to. I despised her—her drinking, her domineering, her low self-esteem, and what to me seemed at the time to be a complete lack of a sense of humor. Now I realize that the negatives were all depression.
She had a marriage that left her endlessly disappointed and sad. When I used to call her in the evening from my college dorm, she was usually cooking, tipsy, and crying. It was hard to take—for me. I solved this by only calling her on Sunday mornings. That was definitely all about me, but there was no helping her. We were not meant to be friends.
We had a fearsome row when Princess Diana died. She didn't think I "got" how bad this was for the world, Great Britain, and—fashion! To her, my too-casual attitude summed up everything that was wrong with me. The fact that I thought this was a ridiculous reason to be mad at me did not help at all. She would barely speak to me for six months, but I kept calling every Sunday and finally she relented.
Much to my surprise, I was there when she died. When you live in a foreign country you expect no more notice of a family death than a phone call. As I sat beside her bed, I heard her shallow breathing fade into silence. I arranged the funeral and gathered the remnants of her clan.
She never let me know the name of the photographer who had been so taken with her, and it was not until after she passed that her sister-in-law let the cat out of the bag. I bought a copy of this now-rare book on eBay and, when I looked through the photos of her naked, I could only think that the last time I had seen her body she was no longer alive.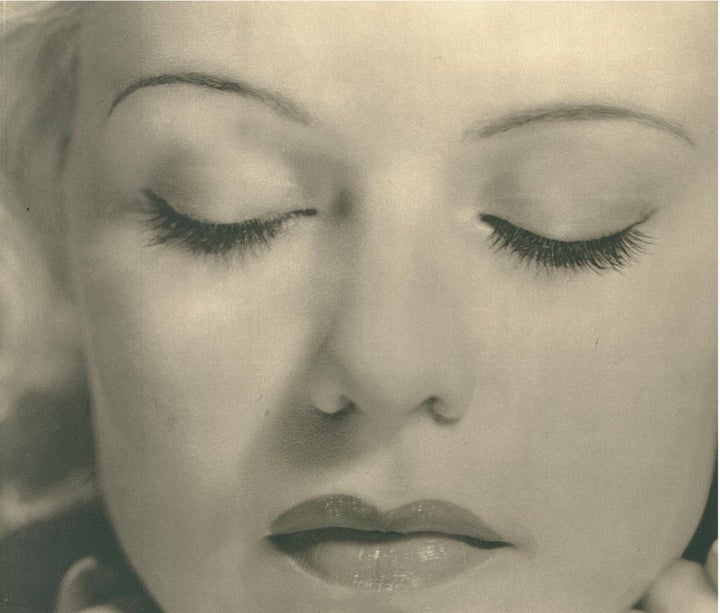 This article was previously posted on the Sanity Papers, www.sanitypapers.com. Stay up to date by Sanity Papers on Facebook or subscribe to the blog at www.sanitypapers.com