Mother's Day is special. As it should be. Nobody ever loves us like our mothers. From the womb to the crib, from the crib to the carpet crawl (and all those other firsts: walk, run, ride a bike, first round of stitches, kindergarten, 1st grade, middle school, freshman year in high school and/or college and that first job, first boyfriend, first heartbreak ... you get the picture), our mothers are always our soft place to land both physically (nothing better than a mother's lap when you're three) and emotionally (your whole life).
So, without further ado: The Top 8 Cartoon/Fairytale Mothers:
Bambi's mother -- what a dear. She was graceful, warm and tender as she tried to lead her precious little Bambi to safety through the dark, scary forest. She fawned over her, cuddled her and kept her precocious pint-sized Bambi from danger. Obviously we all know what happened to Bambi's mother so don't click on this link if you don't have at least two handkerchiefs in your hand. R.I.P. Bambi's mom. Your spirit will always be with us.
Dumbo's Mother (Mrs. Jumbo)
Dumbo's mother was a big woman -- which most female elephants tend to be. Mrs. Jumbo was protective of her son, Jumbo, Jr. (aka Dumbo). One day on the circus lot, she scolded a group of boys for bullying her son and was locked up and deemed "mad." (Check out this video of Mrs. Jumbo singing "Baby of Mine" to Dumbo and watch other circus cartoon mothers cuddling their offspring.) Poor little Dumbo was shunned by the other elephants, but Timothy Q. Mouse appointed himself as Dumbo's mentor and became determined to make him happy again after Dumbo's mother was incarcerated. (So many mothers will take a chance on being cruelly punished just to save her child from heartbreak, and Mrs. Jumbo is no exception.) We love you, Mrs. Jumbo! Happy Ending ... Dumbo becomes a media sensation after his big ears make it possible for him to fly through the air, and he and his adoring mother are given a private car on the circus train.
Mother Goose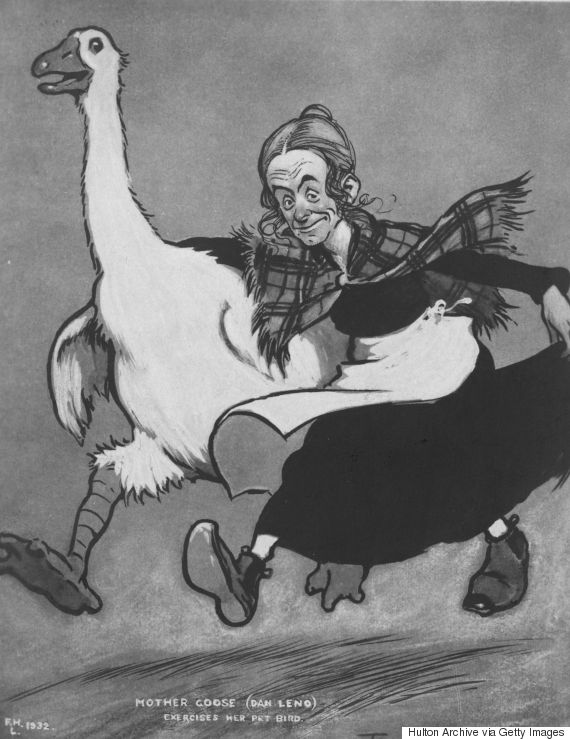 The prototype of "Mother Goose" suggests that she is the "mother" of all nursery rhymes. She's usually depicted as a goose wearing a bonnet. Mother Goose brought us such nursery rhymes as: "Baa Baa Black Sheep," "Little Boy Blue," "Mary Had a Little Lamb," and "Little Miss Muffet." Who could forget "Old McDonald Had a Farm?" Who didn't play "Ring-a-Round a Rosie" when they were under six? Thank you Mother Goose for giving parents a reason to read to their pre-school children.
Nemo's Mother (Coral)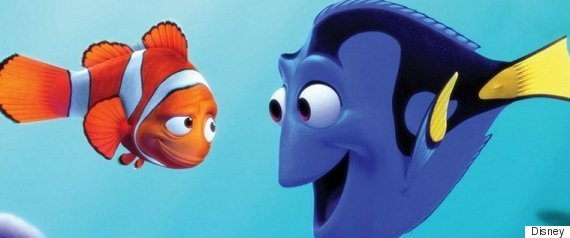 How many mothers are eaten by a barracuda? Can't think of many. But, before her untimely demise at the hands of that mean-spirited ray-finned fish, Nemo's clownfish mother was so gentle and sweet as she and (her husband) Marlin were anticipating the birth of 400 eggs. Coral liked the name Nemo so that's what Marlin went with when Nemo was the only surviving egg after the barracuda attack.Oh, Coral, how we hated to see you go so early in the movie! In case you forgot Coral's close up, here you go.
The Old Woman Who Lived In A Shoe
"There was an old woman
who lived in a shoe
She had so many children
she didn't know what to do"

This is a sweet example of how "Mother Goose" showcased a mother who was overwhelmed by trying to raise dozens of kids. God bless mothers who raise more than two children under one roof. Chaos happens. I'm guessing Jim Bob and Michelle Duggar can't get enough of this nursery rhyme. Perhaps MG could add a new verse:
19 Kids And Counting
The tension here is Mounting
SO many kids under tow
Where's a mother to go?
Peter Pan's Wendy (The Lost Boys Adopted Mother)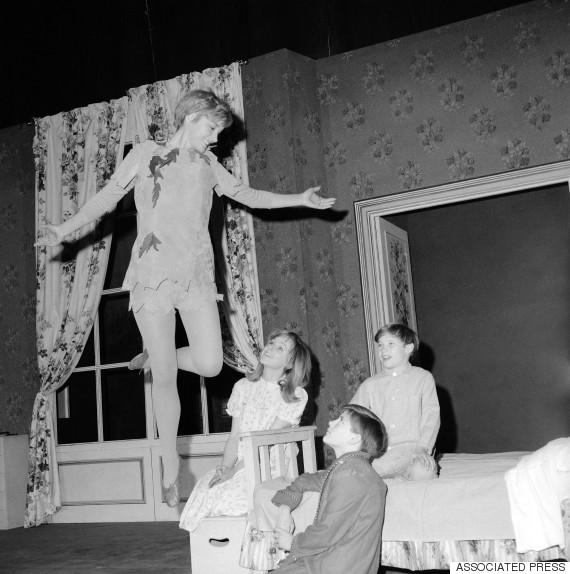 Wendy Darling -- who agreed to become the mother to the Lost Boys in Neverland -- is the perfect example of how a "step-mother" can step up to the plate and take a loving approach when helping to raise children who are not biologically hers (as opposed to those wicked step-mothers of Cinderella and Snow White). We salute Wendy for dealing with motherhood on top of her little emotional affair with Peter Pan (the boy who wouldn't grow up), and helping to fend off an island full of moody meanies (Capt. Hook and those cantankerous pirates). Come to think of it, that's what mothers do -- protect their young. (How many people still think someone named a hamburger after her?)
Who loves a sassy mother? We do. When you're married to a guy whose wheels are always turning -- like Homer Simpson -- you have to be steady on your feet and a bit on the goofy side. Blue-haired Marge helps guide prankster son Bart, wiz-kid daughter Lisa and binky baby Maggie through life with her words of wisdom, such as: "Bart, don't use the Touch of Death on your sister," and "You should listen to your heart, and not the voices in your head." Thank you Marge for being so "blue!"
Wilma Flintstone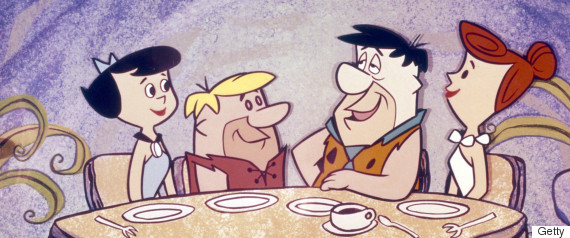 This prehistoric homemaker has a lot of ups and downs with her caveman husband. The giggly redhead manages to keep her outspoken husband, Fred, honest by being the voice of reason when he comes up with another one of his hair-brained schemes. Sweet daughter Pebbles goes from rug rat to teenager to mother of twins under Wilma's watch. Wilma became a working mother when Pebbles hit her teens. She became a reporter for Bedrock's newspaper, The Daily Granite. A prehistoric working mother is a rock star in our book!
Calling all HuffPost superfans!
Sign up for membership to become a founding member and help shape HuffPost's next chapter