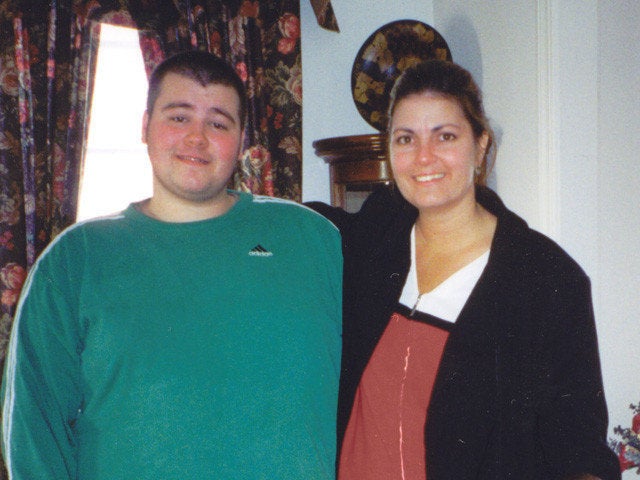 Today, we're sharing a special Mother's Day edition of our regular Weight Loss Success feature. Got a success story of your own? Send it to us at success.stories@huffingtonpost.com and you could be featured on the site!
Name: Andrea and Michael Bunch
Age: 48 and 30
Height: 5'9" and 5'11"
Before Weight: 206 pounds and 414 pounds
How I Gained It
Andrea: I began gaining weight after my husband and I divorced. As a newly-single mother, I was under a lot of stress; I was working two jobs, going to school full-time and raising my two sons on my own. When you're doing too many things at once and have less time to prepare meals, it becomes easy to start eating unhealthy foods and fast food.
Michael: I was nine when my parents divorced, and began gaining weight due to the stress and anxiety. My weight gain was a result of emotional eating, overeating and lack of exercise. The bigger I got, the more anxious and stressed I became, which caused me to eat more. I was also extremely sedentary and spent most of my time in the house watching movies and playing video games.
Breaking Point
Andrea: As a devoted mom, I was always putting myself last on my list of priorities. I've always struggled with my weight, but was shocked to find myself at an all-time high of 206 pounds. After feeling tired all the time, I knew I had to do something and change my lifestyle. A friend of mine had lost weight on Jenny Craig and suggested I give it a try. I found the program to be easy to follow and my consultant was incredibly supportive. It became clear to me that this was something my son could do, too, as I was seriously concerned about his health, well-being and long-term happiness.
Michael: After many failed attempts at losing weight, I found myself up to 414 pounds and feeling embarrassed and hopeless. My mother suggested I join Jenny, as a way to help me change my unhealthy and sedentary lifestyle. When my mom called attention to the "elephant in the room," it initially caught me off guard, and I immediately told her no and walked away. But I saw the disappointed look on my mom's face, and then I remembered how I'd felt a couple of years before when she told me she had breast cancer. I saw in her face the same emotions of helplessness and sadness that I had felt back then, and I knew I didn't want to burden my mom with worrying about my well-being, especially when it was something I had control over.

That look on her face made me remember the promise I'd made myself back when she was receiving chemo treatment, a promise I had not kept. I had promised I would change my life. I didn't want to lose her without her seeing what I could do, proving what she knew all along. I had it in me to conquer my lifelong struggle with being overweight. I turned around immediately and told her I would meet with a Jenny consultant.
How I Lost It
Andrea: My life has truly changed since I lost 28 pounds. I've regained my energy and still use the program to help me keep a healthy weight and the good habits of my new lifestyle.
Michael: The thought of the initial meeting was the hardest part for me. I felt ashamed and embarrassed. I've struggled with many things as a result of being overweight: I've suffered from social anxiety and depression; I couldn't make friends in high school because I was so withdrawn; I avoided taking college classes because I couldn't fit in the desks; I stayed in a job I hated because I was too uncomfortable to interview for a better one; I would never want to leave the house or go out with the few friends I had because I hated the way I felt and looked.

The first meeting with my consultant put me at ease immediately. Everyone who worked there was rooting for me from the beginning, which was amazing. After a couple of weeks, I looked forward to my weekly weigh-in and the progress I kept making. It was clear to me that there was no quick fix, but that this was a system that could help me reach my goal the right way. I found myself quickly developing a determination and confidence that I had always yearned for. I started to go to a gym, which I was always terrified of doing, always scared of being laughed at or stared at. The combination of exercise and changing my eating habits made the pounds melt away; I have now lost nearly 200 pounds!

I quit smoking a pack a day one month after starting the program. I went from being out of breath just by walking from the front door to my car to running outside five miles every other day and going to the gym the days in between. I've traveled by plane now that I can fit in the seats. I've gone back to the amusement park where I was taken off of rides because I was too big and rode every roller coaster in the park. I have started taking classes to finish my degree. Now, I can even shop for clothes in any store, instead of buying clothes online or at big-and-tall stores, and I've almost completely lost the depression and social anxiety. I'm slowly starting to live the life that's been on hold for so long. I look forward to meeting new people and doing all the things I've never been able to do before.
Why Getting Healthy Together Helped
Andrea: I hoped to raise my children to respect themselves and others and grow to become the best people they can be. I wanted Michael to understand he was perfect for who he is and not how he looked. His happiness and well-being were my top priority. When I asked my son to consider joining Jenny Craig with me, he politely declined and then came to me minutes later and said he had changed his mind. So together we committed to our decision to lose weight. I could not be more proud of my son! For the first time since his youth, he enjoys eating and maintaining a healthy weight at the same time. As a mother, this means the world to me.
Michael: The initial reason for me going to Jenny was for my mom, but I know the reason I was able to meet my goal was because I wanted to do it for myself. After all the struggles my mom's been though, I'm glad we had the opportunity to get healthy together, and that I'm able to keep the promise I made to her. My mom will always worry about me -- that won't change, because that's what moms do! -- but I hope now she at least worries a lot less!
After Weight: 178 pounds and 218 pounds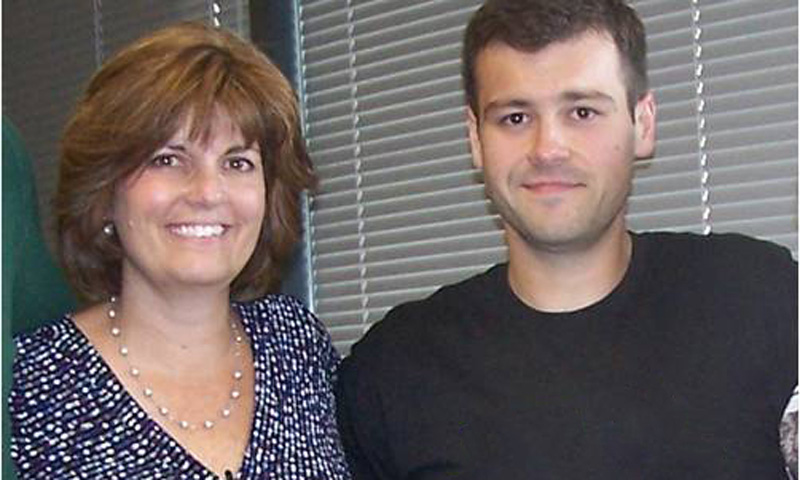 Check out more of our inspiring weight loss stories below: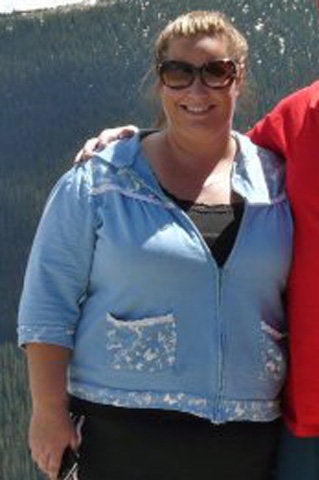 Weight Loss Success Stories
Related