The folks at the Pew Research Center have highlighted some of their most mom-relevant data as a nod, they say, to the way motherhood has changed in century since the first modern Mother's Day.
Working moms may be interested in knowing that since 1975, their ranks have steadily grown 23 percent. As of 2014, 7 in 10 mothers with kids under 18 worked full- or part-time.
The rate of working moms peaked at 73 percent around 2000 and has since leveled off with only a slight decline.
Black mothers, mothers with children older than 6 and mothers who were not married (which includes women who are single, divorced, widowed and who have no spouse present) were part of the U.S. workforce in the highest numbers, according to the Department of Labor's Women's Bureau.
The bureau noted in its most recent report from 2013 that in addition to taking on paid full- or part-time work, mothers "continue to bear the brunt of unpaid caregiving and household responsibilities."
The report also noted that addressing gender inequality in the workforce and making the workplace overall more family-friendly and responsive to the needs and responsibilities of working parents are "critical to ensure both our continued economic competitiveness as a nation and the economic security of today's families."
Related
Before You Go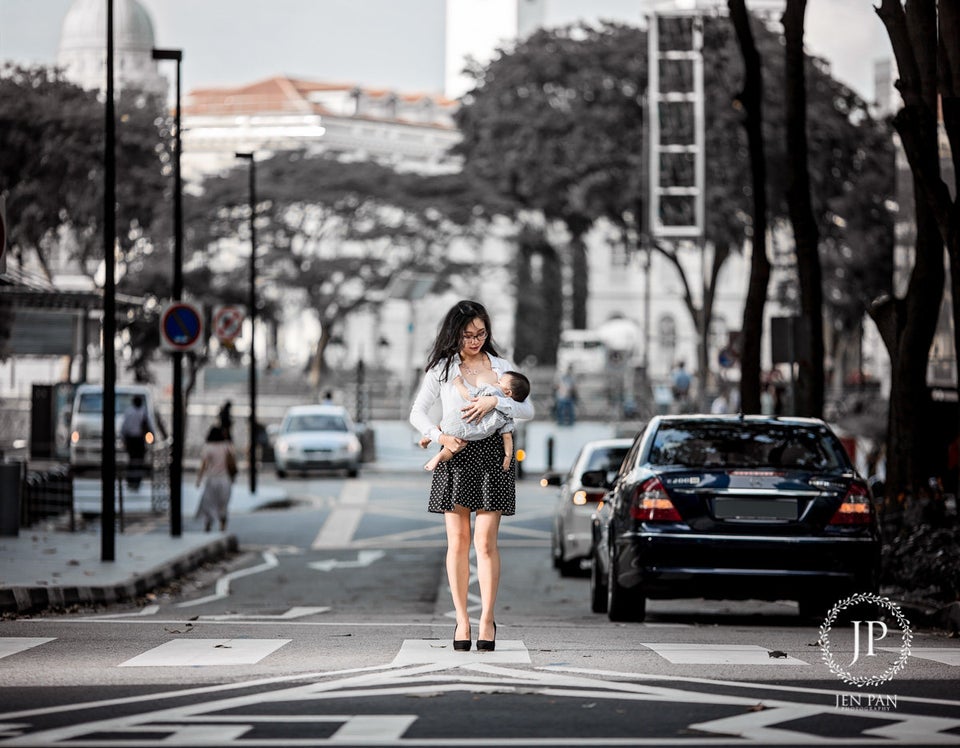 Breastfeeding Photo Series Stands Up For Working Moms
Popular in the Community