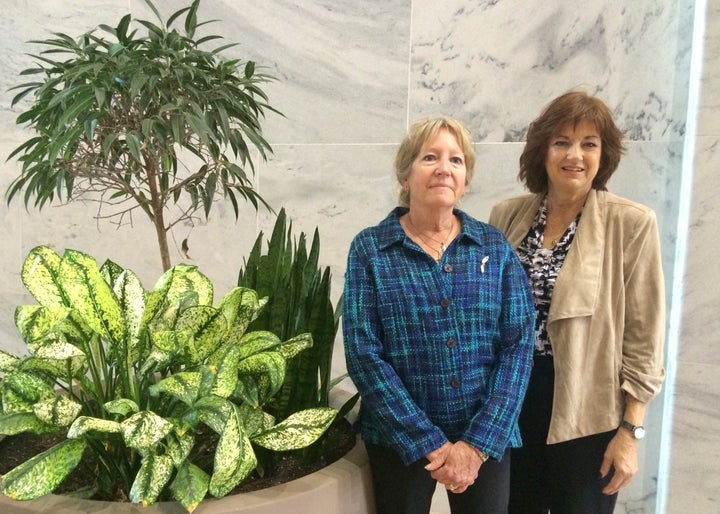 WASHINGTON -- In a fiery speech on the lawn of the U.S. Capitol Wednesday, Sen. Ted Cruz (R-Texas) lambasted Democratic lawmakers who are backing the Obama administration's nuclear deal with Iran. He accused them of betraying the parents of veterans who lost their lives fighting in Iraq.
"If you vote to send billions of dollars to jihadists who have pledged to murder Americans, then you bear direct responsibility for the murders carried out with the dollars you have given," Cruz said at a rally attended by hundreds of conservative opponents of the accord. "You cannot wash your hands of that blood."
"To every Democratic senator who said he or she will support this deal, I ask you to consider: How will you look in the eyes of the mothers and fathers of our soldiers, the hundreds of soldiers, American soldiers, who were murdered in Iraq with Iranian IEDs that came from General Soleimani?" he said. "This deal lifts sanctions on General Soleimani."
Karen Meredith of Mountain View, California, and Michelle DeFord of Sumpter, Oregon, are in Washington this week to make sure members of Congress do have a chance to look in their eyes and say how they'll vote.
But both women also support the Iran deal, with their backing driven in large part by their experiences with the war.
"If we had tried diplomacy, perhaps my son would be alive. War is not the answer to everything," Meredith told The Huffington Post Thursday, on her way to the Senate to meet with Sen. Ben Cardin (D-Md.), who recently announced his opposition to the deal.
"That's why God gave us a voice. You're supposed to sit down -- we're not all going to agree, but we should be talking," added DeFord.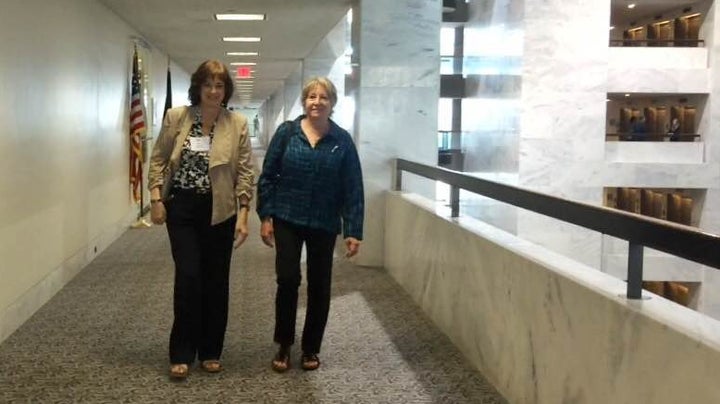 Meredith and DeFord had just finished meeting with President Barack Obama and Secretary of State John Kerry in the Roosevelt Room at the White House. They were joined by 10 representatives from VoteVets -- Meredith and Ford are also members of the group -- and the Truman National Security Project during the hourlong meeting.
"The point of the meeting was organized by the White House to thank veterans and Gold Star Mothers for their activism in support of the Iran agreement," said ret. Maj. Gen. Paul D. Eaton, a member of the board of VoteVets, who attended the sit-down.
Meredith said she gave Kerry, who also served in the military, a challenge coin she made in honor of her son. (Challenge coins are small medallions frequently exchanged by service members.) In return, Kerry and Obama gave each member of the group their own challenge coins.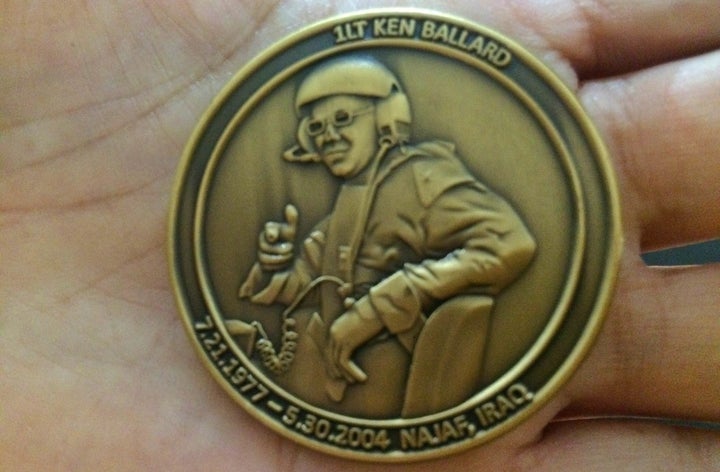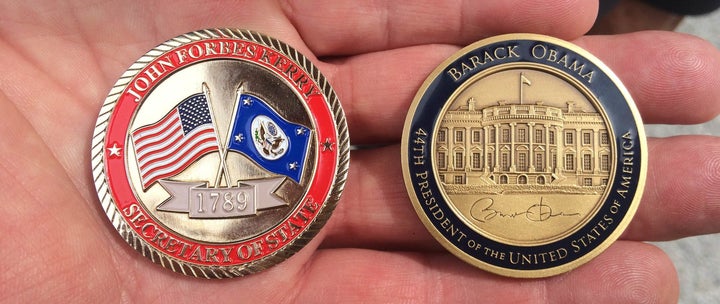 "It didn't occur to me until just as we sat down in the meeting with the secretary and the president that I had made a promise to my son when I buried him 11 years ago that I would do everything to stop the war so that no other mothers had to go through this," Meredith said. "This kept my promise to him -- that our country will look at diplomacy before they look at war as a solution in our foreign policy."
Meredith bears no ill will toward the country of Iran, she said, and does not see her son's death as a reason to oppose the deal.
"We weren't fighting a country," she said. "People -- a lot of military, particularly -- [say], 'I hate all those people, they killed my son.' No they didn't. We were fighting insurgents. Those families want their children to grow up and raise their babies just like we do. So I'm not mad at the Iraqi people. I'm not mad at the Iranian people. That's not who we were fighting."
This week, Obama secured enough Democratic votes to stop the GOP from blocking the historic accord, which would limit Iran's nuclear program in return for easing oil and financial sanctions on the country. House Republicans, however, continue to search for legislative ways to stop the deal, although at this point they are largely symbolic. House Speaker John Boehner (R-Ohio) has also said he is open to possibly suing Obama over the issue.
Since so many lawmakers announced their position on the Iran deal just this week -- after Meredith and DeFord set up their meetings -- the women have used many of their conversations to either thank lawmakers for their support or express their disapproval. In some instances, such as with still-undecided Rep. Tulsi Gabbard (D-Hawaii), they have tried to persuade lawmakers to back the accord.
And for Meredith, the trip to Washington this week had a more personal purpose as well. Before she heads back to California, she'll be going to Section 60 of Arlington National Cemetery to visit her son.
Popular in the Community