Mayday mayday.
Mayday mayday.
It's May again; what am I supposed to do with that?
Here comes Mother's Day around the bend again, and the person who made me a mother is not here. And tomorrow morning Luke would be wearing a cap and gown at Northeastern University. (Presumably, I have to smirk, because perhaps he'd be on the longer fun-ner, took-a-detour plan).
I feel like a cross between a walking timebomb and an Oscar-winning actress. I can do hard things. I have done the impossible. I do it every day. I have outlived my beautiful, smart mouthed, deep-thinking son. And yet here I am, here I find myself, celebrating the graduation of his classmates. The gang he grew to love wholeheartedly. Those who spent more time with him in the last year of his life than I did. Those he left behind for us to love.
It's raining. It's gray. The sky is crying. I choose to believe it's Mother Nature's way of outwardly presenting what I wish I could let myself do.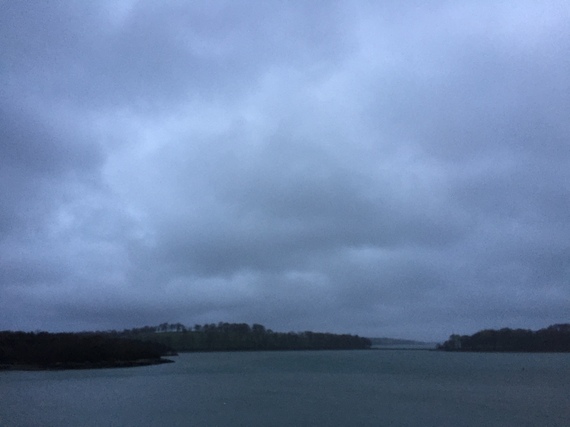 Parties, dinners, birthdays, rites of passage celebrated. What would *you* be doing next, Luke? When I miss you, I obviously miss YOU: the throaty laugh, the bushy eyebrows moving with the intense eye-lock with which you held conversations. The fuzz on your chin when I kissed you, the length of your neck when I hugged you. Beyond the physical absence of you, my mind invariably goes from things I miss from our shared past...to the things I will miss in my future. I miss things that have not even happened yet. Missing from and for my entire life: your college graduation, the girl you bring home, your first apartment, your first 'real' job. Your cheering Rio on the sidelines of the soccer field, or as the Wizard on stage, or when his Rube Goldberg machine succeeds. Your marveling at Spud's artwork. Your sneaking her into an over-21 nightclub. Yes, even that. The dreamed-up dreams I didn't even know were dreams until those assumed expected future days were yanked out from under me.
It's a circus-worthy balancing act--rejoicing for your friends and weeping for you. The goulash of emotions is further stirred by your sister Sydney finishing up her own freshman year of college. Talking about traveling for the summer. Petrifying me. Nothing I feel is logical. Perhaps it's not meant to be. Emotions are messy. I could've never imagined feeling profound joy and aching heartbreak simultaneously. All the time. All the time. All the time.
I see your little brother Rio onstage booming "I am the great and powerful Wizard of Oz!" and my heart swells with pride. And then cracks with the realization that you're not in the audience. I marvel at Sydney's self-portrait, cut from thousands of pieces of paper, and my mind jumps to: "Luke would think this is soooo cool!"
One of your best friends is engaged. One is getting married. In our yard. The girl who watched horror movies with you on our sofa has a baby. One is running a successful ugly fruit business. Another one is entering med school. Another has a classroom full of students all her own. Condo purchases and real-job struggles. World travelers. Where are you. Where are you. Where are you?
Is it really over? My relationship with you certainly isn't, but it is enveloped in seeming insanity. In heart-shaped rocks and 11:11 and fox socks.
What help would I ask for if someone could give it?
A squeeze of the arm amid these rites of passages.
Three squeezes if they know our secret password.

And, I want everyone graduating to read the words I believe you'd say if you could. Stand in Awe.
http://www.huffingtonpost.com/gisela-voss/life-lessons_b_5425659.html