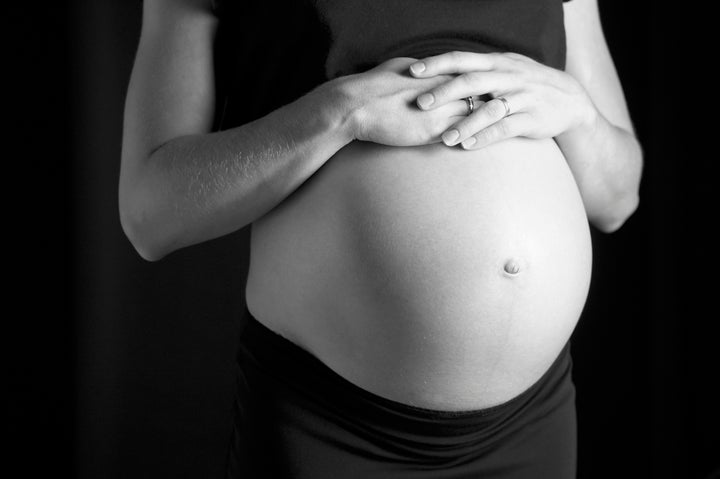 They should have been anticipating baby showers and picking names for the children they were expecting. Instead, these four mothers, like the rest of the world, were rocked by the September 11 attacks. Here, they describe how they experienced that day and how it affected their vision of motherhood. Jeanette Plaza, 42
Nine year-old Niara likes to hear the story of how her heartbeat gave her mother the courage to keep going after the Sept. 11 attacks. Jeanette Plaza first shared this experience with her daughter the day she came home from school and announced, "Mama, the Twin Towers were attacked by terrorists."
Having lived just 10 minutes from Ground Zero, Plaza couldn't think of anything else but the tragedy that fateful day. She was three months pregnant, at the time.
Two weeks later, she went to the doctor for a sonogram and heard the beating of her daughter's heart. "It was a wonderful time. There I was, in the middle of all this sadness, all these deaths, and yet... life goes on. This made me realize that everything would be fine," said the Puerto Rican teacher.The day of the attacks, Plaza at first thought that her nightmare had come true. The previous night, she had dreamed that the World Trade Center had collapsed in an earthquake.
"I remember in the dream looking back while running and seeing that the towers had been halved. It left me feeling so uneasy.
But truth is stranger than fiction. That very morning, at the Queens school where she taught, Plaza heard on the radio that a plane had crashed into a tower. Right away, she climbed to the roof of the school, and thought of all the people who would surely die.
"When I was a twenty-something, I worked at the World Trade Center, on the 91st floor. I knew that no one above that level would be saved," she said.Later, a school official informed her that a second plane had crashed and that some police officers were trapped.
"I collapsed, then and there, because my brother worked at One Police Plaza [near the WTC]," she recalled.
It wasn't until 4 p.m. that she could leave her job and she managed to walk across the Manhattan Bridge. When she reached home, Plaza learned that, fortunately, her brother had been transferred to Queens and therefore, had not been working near the affected area. While she felt relieved, Plaza remained troubled for months after.
"There were days when all I could do was cry. I suffered with sadness after the birth of my daughter, in part because of anxiety and the fear that I would not be able to protect her," she said.
Every time she cleans her closet to get rid of any clothes she no longer uses, there are two pieces in particular that Lizbeth DeJesus cannot discard: trousers and an olive green tunic she had worn on Sept. 11, 2001.
The outfit has special meaning not only because of what happened that day, but also because, at that time, she was six weeks pregnant with daughter Brianna, now nine, who would become the third of her four children.
"I can't say exactly what made me keep it [the outfit], except only that it was such an important event," said the Puerto Rican mother.
Like the clothes in her closet, the memories of that day remain intact.
"I remember that I ate breakfast, but I didn't throw up afterward--which was an exception in those days. And I remember putting on my makeup. I'd woken up feeling happy that morning," she says.
Happiness evaporated, however, after taking the train from her New Jersey home to get to ABC TV in Manhattan, where she worked. On one of 12 monitors in the office, she watched as the first plane hit the Twin Towers.
When she then learned that a plane had crashed into the Pentagon, where her brother worked, terror consumed her.
After trying to get through to him for some time, she finally learned that her brother hadn't gone to work that day because his car brakes had failed. "He told me, 'Liz get out of the city, what happened was a terrorist attack,'" she recalled.
Between concern for her family and figuring out how to get to them--the city was in chaos and the trains were not working-- DeJesus forgot for a moment the state she was in. "I didn't remember again until my mother told me: You have to stop crying, because you're pregnant!'" she said.
When the initial panic passed and DeJesus reunited with her husband and son the next day (she spent the night at her mother's house in the Bronx), she worried about her sons. "I could not imagine a peaceful future, and with two men you start thinking about war, and what would happen if they had to go," she said.
It's been a year since DeJesus told her eldest children--she still hasn't discussed it with Brianna--what she went through that day. She didn't want to scare them, she explained, but she wants them to be aware of reality.
"They should know that although we have to respect each other, we do not live in a world in which we all love one another."
Gladys Cepin-Gonzalez, 41
In the chaos that surrounded her, Gladys Cepin-Gonzalez asked God to help her stay calm.
"I said, 'Lord, you know I'm pregnant and nothing is going to happen to my child. I'm not going to be frightened, '" she recalled.
Cepin-González, who was four months along on September 11, had left her Morningside Heights neighborhood in northern Manhattan after hearing the news of the attacks on the radio.
By train, she could only reach as far south as Columbus Circle, and by the time she surfaced, the towers had begun to collapse. It was a while before she could find a taxi willing to take her to work on Hudson Street, not far from the World Trade Center.
When she arrived at her office, she found her colleagues in despair.
"I put up a psychological barrier so that it would not affect me, because I knew that if I panicked, I could lose this pregnancy," said the Dominican mother, who now has four children.
Throughout the day, she tried to stay strong but when the evening arrived, she finally began to cry.
"When everything started to collapse under the weight of the towers, we saw that they could not save those people beneath it, we understood that it was a disaster much bigger than we thought. The air was filled with great sadness; everything was frightening--even the sound of the air was different. My husband said it smelled like death," she recalled.
Months after the attacks, at the end of her pregnancy, Columbia University invited Cepin-Gonzalez to participate in a study on the children of mothers who lived or worked near Ground Zero, to discover whether or not they had been affected by the quality of air and other factors.
Her son David, now nine, was monitored until he was five years old. Fortunately, he was not affected.
"I told him I was pregnant, about the studies they did, but [said] that he is very healthy. Also, I explained to David what had happened that day, that the world has all kinds of people, including some who are willing to do terrible things to others."
The Sept. 11 attacks made Cepin-Gonzalez think about the vulnerability of human beings. For this reason, she and her husband acquired a life insurance policy so that their children would be cared for in case of their death. They also decided to leave a written will, appointing legal guardians for their children.
"The reality is that at any moment things happen," she said.
Sara Cardenas had just arrived at the office when her boss told her that a plane crashed into the Twin Towers. Between the terrible news and the raging hormones, she could not hold back tears. "I was worried," she said, "because I knew people who worked there."
But the most constant focus for the Dominican mother was on the four month-old being she was carrying inside of her.
"I started to feel guilty for being pregnant. '[I said] my God, what am I doing bringing a child into this world of terrorism?' I felt like a bad mother," she recalled.
Cardenas, of Dominican origin, also had another source of stress. That week was to be her wedding and, although there was much grief and pain, she would not cancel it. In the midst of sorrow, she believed, it was necessary to celebrate life.
"We have to love each other a lot because we don't know for how long we will be here," she thought.
Although doctors never said anything about it, Cardenas thinks the anxiety she experienced during those days may have affected her daughter Anais, who was born with colic.
"Colic isn't a symptom of gas, as people think, but rather of the child's inability to adapt to their environment," believes Cardenas, adding that once her baby cried non-stop from 7 p.m. one evening until 12 p.m. the next day.
Park Slope, Brooklyn, where Cardenas lived, received smoke residue from Ground Zero, she said. But she never worried too much as she believes she was far enough away that it would not physically affect her.
What continues to cause the now mother-of-two anguish, however, is the reality that at any time, something similar could happen.
"I get very preoccupied sometimes, concerned that one day when I am on the subway, there could be an explosion," she said. "This opened my eyes to the reality of the world."
Two years ago, her daughter Anais asked about 9/11, after she had heard something about it. Cardenas explained, "Some bad people came and crashed a plane into the tallest towers in America." She also revealed that, at that time, Anais was 'in her belly.' "I want my children to be aware of the reality."
This article is part of a series from El Diario, to read more, please go here.
Popular in the Community