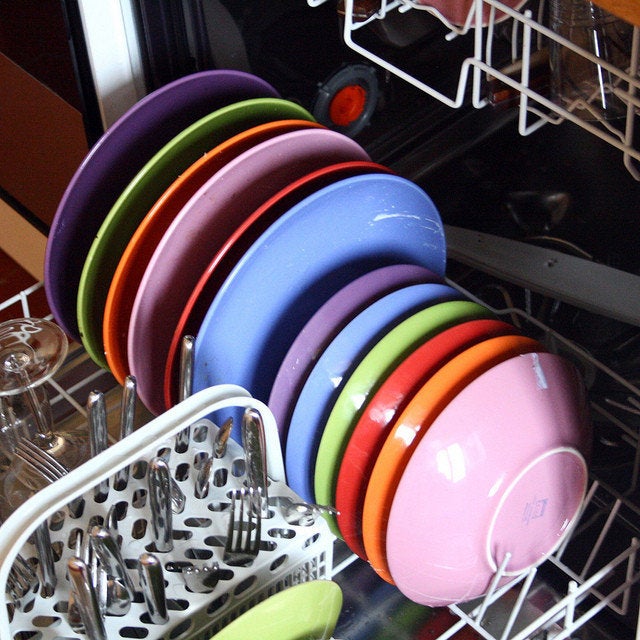 I dreamed last night that I was taking a shower in front of a roomful of college students. And no, I was not there to talk to them about my book Love Addict: Sex, Romance and Other Dangerous Drugs. I was there to talk to them about my other books, Mother of Invention and Patently Female (co-written with Greg Ptacek.) The shower held no Freudian secrets; simply, the electric water heater was patented in 1917 by Ida Forbes, and I was doing a bit of nocturnal show and tell.

Yes, it's Women's History Month, and I'm on the college lecture circuit. Like I tell the students: February is Black History Month, March is Women's History Month, and the rest of the year is for white guys.

While women now form the majority of graduating doctors and lawyers -- the majority of all college classes, for that matter -- we are still woefully underrepresented in the world of invention. The Bureau of Labor Statistics reports that a measly 7.5 percent of patents are filed by women. And while this is a significant improvement over the 4 percent reported by the U.S. Patent Office in 1923 (and still doesn't take into account patents filed in the names of bossy husbands or corporate overlords), it's still what my Aunt Esther would call a shonda. Especially when you consider what women's patents have done for you, and continue to do every day.
Just try getting up and out of the house without a cup of drip coffee (thank you, Melitta Benz) or a hot shower (the aforementioned Ida Forbes.) Can you get through the week without a frozen pizza (Rose Totino), your dishwasher (Josephine Cochran), and a chocolate chip cookie (Ruth Wakefield)? Well, you could. But would you want to?
And who among us has not slipped into -- okay, wrestled into -- a pair of Spanx at least once since Sara Blakely patented them in 2001?
The reason, I think, that there are so few women inventors is that there are so few women inventors. No one wants to be the first, either on the dance floor or at the patent office. We need to shine a been-there-done-that light on past successes to illuminate the path ahead for the next generation of inventors.
Here, then, are a few of my favorite women and their big ideas:
While working on a better aircraft hose adhesive, commercial chemist PATSY SHERMAN spilled some of the latest formula on her white Keds. Soon, she noticed the spot where it spilled wasn't attracting dirt. Seven years of research later -- voila. Scotchguard.
ROMMY REVSON needed to pull her hair back for a job interview, and covered the rubber band in cloth because the naked rubber was tugging her hair out by the roots. The result was the Scunci empire.
In 1917, after a run-in with a 10-ton truck on Highway 99 in the California desert, JUNE McCARROLL came up with the idea of painting a white line down the center of the highway. She painted the first one herself.
The refrigerator egg tray and butter keeper, and the step-on lid opener for your kitchen garbage can, were invented by time-and-motion innovator LILLIAN GILBRETH -- and for good reason. She and her engineer husband Frank had 12 children. In fact, the movies Cheaper by the Dozen and its sequel, Belles on their Toes, were based on her life. Myrna Loy played Lillian.
There's so much more. We have women to thank for the screen door (Hannah Harger), the windshield wiper (Mary Anderson), caller ID (Carolyn Doughty) and, no surprise, the Barbie doll (Ruth Handler). For zig-zag sewing machines, wash-and-wear fabric, HIV drugs, protease inhibitors, and the little round mirrors you stick on the end of your lipstick case.
The point is this: If you have an idea for an invention, go out there and make it happen. Disregard all the inertia inherent in "Women don't invent stuff." Women do invent stuff. You won't be the first. You won't be alone. And, statistically, you have a better shot at making a boatload of money from your invention than a man in a similar situation. That's the positive side of all that inertia; any idea you are willing to push up that hill must have a lot going for it.
Just ask America's first female self-made (and first African-American) millionaire, inventor Sarah Breedlove Walker. Or inventor Sara Blakely, America's youngest self-made billionaire.
REAL LIFE. REAL NEWS. REAL VOICES.
Help us tell more of the stories that matter from voices that too often remain unheard.