Prior to their speech at the Democratic National Convention in Philadelphia on Tuesday, seven mothers of black men, women and children who have been slain due to police brutality or gun violence made their appearance on Good Morning America.
The "Mothers of the Movement" shared why they believe Hillary Clinton is the best presidential candidate to end gun violence in this country.
"We must bring awareness," Gwen Carr, the mother of Erica Garner, told GMA host Robin Roberts. "We must tell the people that, 'Don't wait till tragedy knock on your door. Start doing something now in the communities to help your neighborhood, help your communities.'"
Clinton met privately with several mothers who lost their children to gun violence previously to hear their concerns. She urged them to join forces to make a greater impact, forming Mothers of the Movement in February. In March, several of the mothers appeared in a video for Clinton's campaign. Tuesday night, the seven mothers are set to make a case for Clinton at the DNC.
"She's the first presidential candidate that I'm aware of that has just said, 'This is a national crisis. It has to be dealt with,'" said McBath, whose 17-year-old son was shot several times at a Florida gas station when a middle-aged man confronted him for playing loud music. "Our communities and our families will never be safe unless we deal with gun violence in this country."
Hamilton, whose son ― who struggled with mental illness ― was shot 14 times by a cop, said that though the Mothers of the Movement" are "with her," they will "hold [Clinton] accountable for her actions with these bills and laws" regarding gun violence and gun control. The other mothers echoed Hamilton's words.
Despite being bonded by tragedy, the mothers acknowledged how crucial their voices combined are to ensure this country takes political action against gun violence and police brutality. Fulton, whose son was shot when he went to the store to get snacks in a hoodie, said the movement is "much bigger than us."
"It's something that has been placed inside us that says, 'Listen, you can't help your son or daughters but you certainly can help other children,'" she said.
Watch the full interview with the "Mothers of the Movement" in the video above.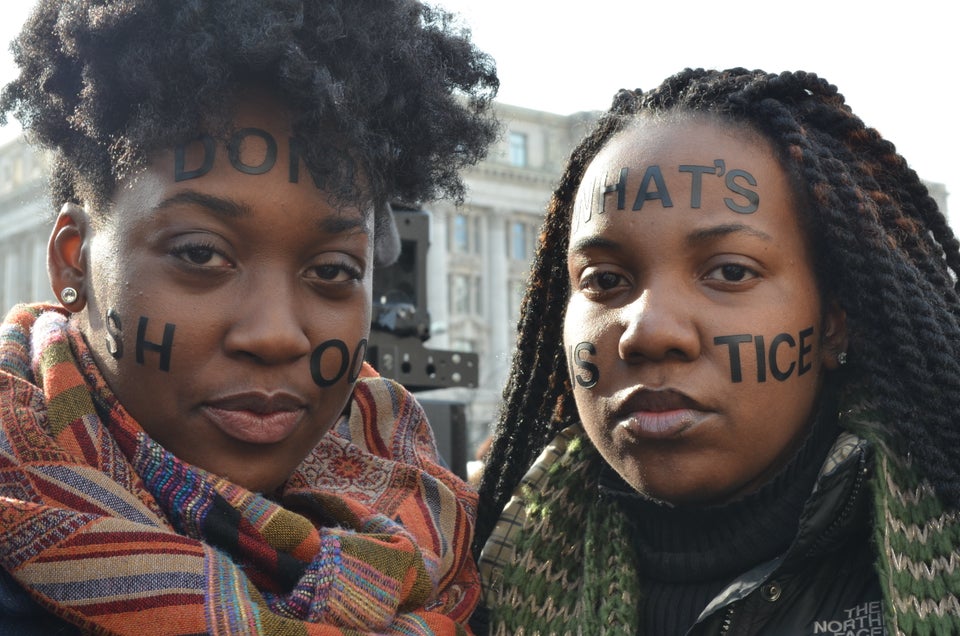 "Black Lives Matter" March