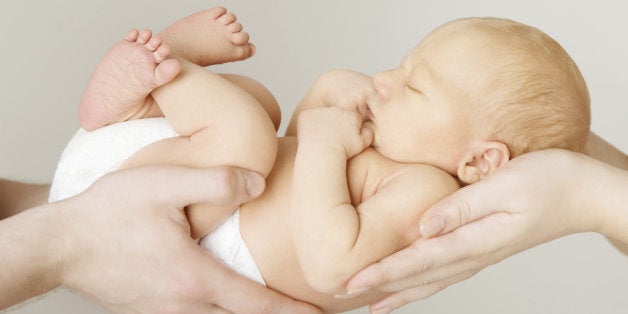 Mothers across the globe have a special bond, and we share our frustrations, outrage and tears. Our families have been torn apart by punitive prohibitionist drug war policies that have decimated the lives of our loved ones and robbed us of our innate and natural rights to protect our children. Our families are the casualties of the drug war. We've experienced too many precious lives lost and we've been stripped of countless human liberties. A generation of young people are growing up without a father in their home because he has been locked behind bars for a drug charge; parents are grieving the loss of children to accidental and preventable overdose; and there are empty chairs at dining room tables across the globe due to unfathomable human loss caused by drug war violence.
We are coming together to speak out against the War on Drugs on April 18 in front of the United Nations in New York on the occasion of the UN General Assembly Special Session on Drugs (UNGASS). Our Moms United to End the War on Drugs campaign is mobilizing parents from 12 US states, and we are joining forces with family members from Canada, the UK, Afghanistan, Kenya, Belgium, Honduras, Mexico and the Philippines in solidarity to declare that the war on drugs must end.
When UNGASS met last in 1998 the slogan was "A Drug Free World - We Can do It." This unrealistic goal has failed miserably. The UN shapes international policy, so this is a rare opportunity. The slogan for UNGASS 2016 is "A better tomorrow for today's youth." Our global parent partnership is promoting peaceful alternatives to drug war strategies that will put family health and safety first, and we are being joined by other organizations such as GRASP (Grief Recovery After Substance Passing), Anyone's Child, the Drug Policy Alliance and Students for Sensible Drug Policy to reinforce that position.
Families from the Caravan for Peace and Justice whose children have been "disappeared" and murdered by drug cartels will speak out with family members from the United States, sister to sister, mother to mother, father to father and brother to brother to declare that these tragedies must end. We will not be silenced by fear, stigma or shame.
Parents who have lost their child to accidental overdose have suffered the additional twist of the sword of having their dead children stigmatized by blundering drug laws that criminalized that child for having the bad fortune of struggling with an addictive disorder. With 129 people dying of accidental overdose in the US every day, I find it unconscionable that there isn't more of an outcry about this. Yes, finally people are talking about it, but it wasn't until they realized that this tragedy was happening across the cultural economic spectrum and including white kids with promising futures, that people and politicians finally took notice. And, the overdose epidemic is a global problem. Parents are grieving these tragic losses all over the world.
In the United States we must face up to the national disgrace and tragedy of mass arrest and incarceration. For two decades now I have been speaking out against the war on drugs, which has caused so much damage, not only to my own family but to families around the nation and across the globe. I have been saying that this is misguided and blundering policy, but we have long suspected that when President Nixon declared a war on drugs in 1971 (ironically the year my first son was born), there was a method to this madness. Now we know this wasn't mere paranoia. John Erlichman, White House Counsel to President Nixon, recently told a journalist that the drug war was based on lies about drugs. He admitted that the main purpose of the War on Drugs was to attack Nixon's political enemies: the anti-war left and black people. This war has been disproportionately targeting people of color and poverty for over 40 years, keeping a population of brown and black people marginalized and disenfranchised. The destruction to the fabric of our society is monumental, and with 2.3 million people incarcerated in America, it is indeed an ugly and open wound to the integrity of our nation.
Mother's day is approaching and I reflect on the awesome and daunting role of motherhood. I first became a mother 45 years ago, and when I held my beautiful first-born son I was struck with the magnitude of the miracle of life and realized that my own life had been forever and irrevocably changed...that I had taken on a mantle of protecting and nurturing this precious being forever.
My two sons are beautiful and bright. They have both struggled with addictive illness for decades, and our family has experienced the pain of watching our children's health and happiness compromised by their illnesses and by an angry and punitive criminal justice system focused on retribution rather than restoration. My sons are survivors of both incarceration and accidental overdose, and our family has the scars of battling stigma and prejudice. But we are not defeated, and together we are speaking out, with first-hand experience, for compassionate and therapeutic drug policies.
Motherhood is not a part-time or short-term commitment. It is a lifelong, complicated and ever-evolving relationship. I looked up the definition of womb recently, as I was trying to understand the ache I feel when my sons are struggling. "Womb: a protective and encompassing space - a place of origin and development." A mother's empty womb holds a visceral memory of enveloping and nurturing the miracle of new life, and when our children are in danger or pain, we feel that emotion deep within our bodies and souls...for life.
April 18th is also the eve of the NY primary election. We fear that the importance of our human stories and our mission to end the global war on drugs will be lost in the blare of the political process. We challenge politicians and legislators to hear our voices, and to recognize that this is a global chorus of mothers and parents who are decrying the damage being done to our families, for the sake of the futures of all the children of the world.
Gretchen Burns Bergman is Co-Founder/Executive Director of A New PATH (Parents for Addiction Treatment & Healing) and Lead organizer of the international Moms United to End the War on Drugs campaign. www.anewpath.org.