For nearly 50 years, residents of Point Pleasant, W. Va., have claimed they've been haunted by a huge bird-like creature called the "Mothman."
According to people who've seen the strange creature, it stands about 6 feet, 10 inches tall, has glowing red eyes and a 15-foot wingspan, according to the Science Channel's "The Unexplained Files," which delves into "the world's most profound and disturbing mysteries."
In the Sept. 18 episode of the show, witnesses share their Mothman sighting stories.
"This thing jumped right on the hood of the car and it just looked at my brother," Fay DeWitt, who said she saw the Mothman in 1966, told the program. "[We] were wondering what it was going to do next. I was just petrified for a few minutes... Then it just got up on top of this 5-story building and just went off the top of it."
In December, 1967, nearly a year after DeWitt's encounter, the Silver Bridge collapsed in Point Pleasant, W. Va., killing 46 people. That event started a local legend that the Mothman only appears before major tragedies. Other places supposedly visited by the Mothman include Russia, where witnesses reported seeing it before the 1986 Chernobyl nuclear disaster, according to the program.
Skeptics dismiss the Mothman as a hoax or an example of mass illusion.
He also attributed other Mothman reports to pranks, misidentified planes, and suggested that the Mothman's "glowing eyes" were actually red-eye effect caused from the reflection of light from flashlights or other bright light sources.
CORRECTION: An earlier version of this story incorrectly reported "Point Pleasant" as "Port Pleasant."
Before You Go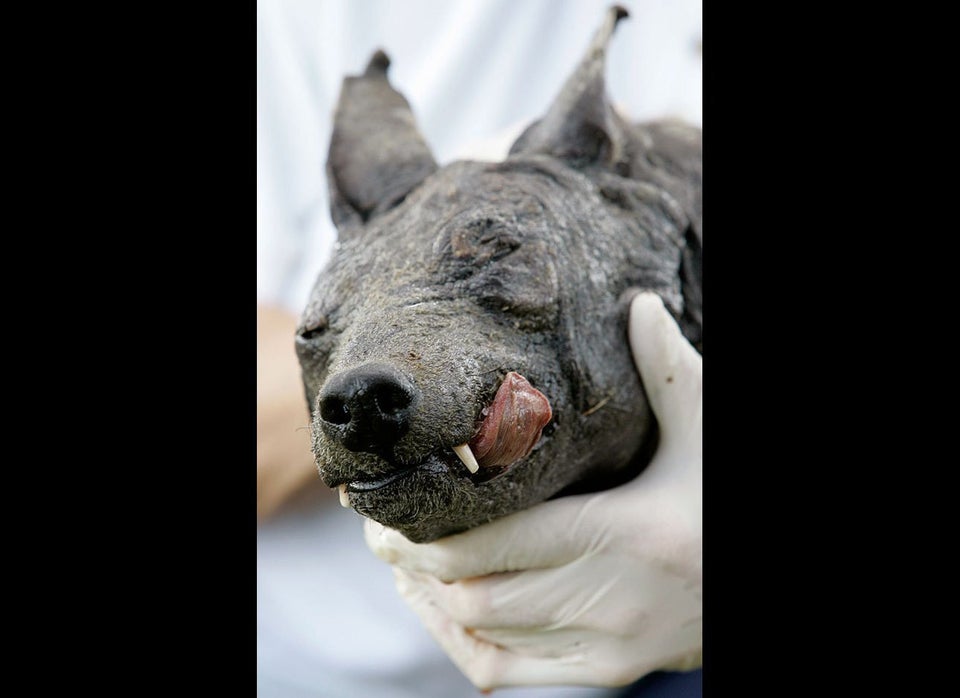 Cryptozoology
Popular in the Community