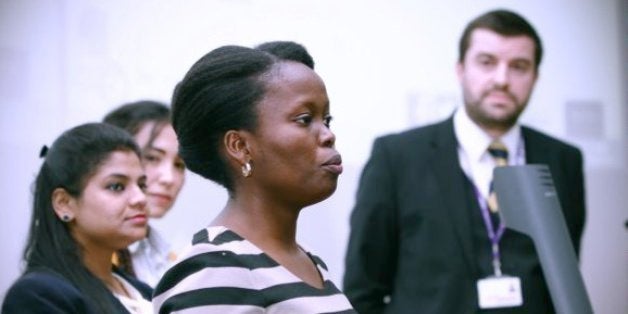 I have a new view on social entrepreneurship: that it will revolutionize the way we operate in business in the future. Indeed, social entrepreneurship is setting the pace for how we relate to one another personally. As more awareness is raised for social good, the world of social entrepreneurship is generating new ideas, products and initiatives that leave us in awe. From recycling, to alternative healthcare solutions, to alternative lifestyles, the best is yet to come. The HultPrize challenge is one of such initiatives that fosters a new breed of social entrepreneurs globally. I call it the 'HultPrize Effect.'
The 'Hult Prize@' program, in which students host the Hult Prize competition on their campus, brings a new paradigm to the challenge itself. By competing on campus, more students from across the globe get a chance to awaken their 'entrepreneurial consciousness'. The chance to challenge those innate (and often overlooked) abilities to create and improve our world emerges. It doesn't stop there, because more than ever we are compelled to face the issues in our world. The HultPrize @ event can be likened to a good taster session- you attend, listen and you want more. Taking the plunge towards achieving a goal is an essential step for making a change of any kind. Students (individual or in teams) who dare to dive stay a step ahead of others. Moreover, the competition builds at every level, and becomes more intense and interesting at the regional and final stages. If it is the brightest minds we seek, what better way than to begin our search early, directly on campus.
There is a multiplier effect to this challenge that brings everyone together, which I personally admire. Students gain opportunities to showcase their talents, corporate companies and local organisations seize the opportunity to collaborate, encourage and perform CSR duties, and academics get a chance celebrate the fruit of their hard work -- talented students changing the world!
Take for instance the theme for this year's challenge -- Early Childhood Education (ECE) in Urban Slums. It is a topic that touches the core of our human existence -- we are children to our parents after all. I watched in amazement at the ideas that emerged from our local campus competition. Some blew our minds and others left us thinking, 'Why didn't we ever think like that?' In reflection, I have to agree with the adage, 'It takes a village to raise a child.' It makes sense when you think about it. Encouraging people to come together to solve a global problem gives birth to a global village or community of wealth -- I suppose we can call it the 'ideas and solutions world bank!
From a Global Case Challenge (as Hult prize was initially called) to a spinning circle of global change; at its most basic level the competition inspires change, and at its peak it can revolutionize our world.
The Hult Prize challenge reminds me of a concept I learnt in an IT course called 'grid networking' where every node connects to make a ring -- be it the teams, the organizers or the Hult Prize Foundation itself. Collaboration stirs the heart of this challenge. For instance, the idea formation phase to tackling the challenge brings together marketing, finance and leadership skills. HR and IT take root, and so comes procurement and value chain, then CSR and, believe it or not, community education. Ideas and concept are reused, outsourced and reinvented. Visions get bigger when 3 or more people debate, argue and agree on better ways to do things. It is not just the teams; it is the people who started it all, the companies that show support and the sponsors who smiles as they watch their ROI (return on investment) yield incremental results year after year.
Identifying and launching the most compelling social business ideas is no small feat. The truth is every effort towards this challenge is a step towards change. Winners of the competition or not, the very fact that a challenge compels us to think beyond ourselves and others is an inspiration in itself. Still, a chance to receive USD 1 million in seed capital, as well as mentorship and advice from the international business community is a true privilege and honour indeed; one that requires hard work, commitment and passion. In the words of French and American cellist Yo-yo Ma:
"Passion is one great force that unleashes creativity, because if you're passionate about something, then you're more willing to take risks."
ECE is definitely a theme that requires passion, and passion drove our participating teams on the Aston University campus to the regional finals, where they will compete at the next level in Dubai and London.
In conclusion, (mathematically speaking) I have to say we will see a geometric progression emerging from the Fibonacci series called the Hult Prize! Yes, the new wave of social entrepreneurs awaits...honestly I'm 'Hulted'**!
**Hulted -- a new word in the HultPrize dictionary meaning stunned and amazed!
This post was produced by The Huffington Post and the Hult Prize Foundation Hult Prize@ program, in which teams of college and university entrepreneurs compete for funding for compelling social business ideas, including a grand prize of US$1,000,000. The posts are written by student campus directors of "Hult Prize@," the program bringing the competition directly to campuses around the world. To learn more about the Hult Prize Foundation and how you can become a campus director, please visit hultprize.org. Read all the posts in the series here.
Calling all HuffPost superfans!
Sign up for membership to become a founding member and help shape HuffPost's next chapter