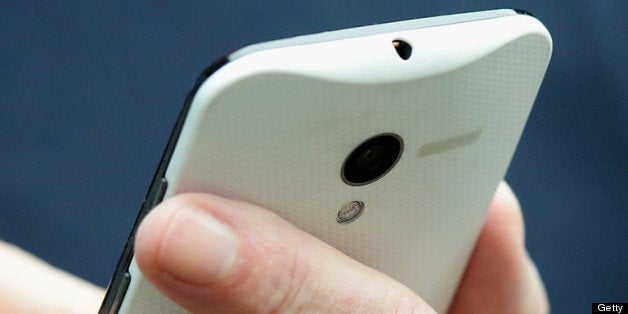 Google hasn't revealed much about the new smartphone, although leaks point to a device with a microphone that's always on, allowing for hands-free control, and a camera that can be activated with a flick of the wrist. But one thing is certain: If Moto X doesn't have game-changing features, it may fail to make a dent in Samsung and Apple's substantial share of the U.S. smartphone market.
The Moto X comes at a time when more than half of American adults already have smartphones, and introductions of new handsets from the most popular manufacturers over the last year have brought only small improvements -- prompting many consumers to hold onto their older phones rather than pay hundreds of dollars for the latest models.
Analysts say a lack of revolutionary advancements is responsible for more consumers keeping their existing phones. We're far from the days when only some smartphones had front-facing cameras, HD video recording and turn-by-turn navigation, now standard features on phones that have been out for years.
"By and large, you can still do the same features and functions and applications on an older phone," said Ramon Llamas, a research manager who focuses on mobile phones at IDC, the technology market research firm. "We're looking at incremental changes from year to year."
The Galaxy S4, the latest iteration of Samsung's flagship lineup, went on sale in April. But aside from a slightly bigger screen, longer battery life, gimmicky camera software and hands-free features that don't work very well, the phone didn't add much to what was already available on the S3, its predecessor.
"To me, that's just a lot of icing and a lot of chrome that doesn't do a lot for the user in the long run," Chris Silva, an analyst at Altimeter Group who focuses on mobile, said of the Galaxy S4. "There has been very little innovation that has been truly different in terms of the way the phone functions."
Even though Apple's iPhone 5 has a larger screen, better camera, faster processor and the ability to connect to a faster network, many customers are content with an iPhone model that is years old. CIRP found that the iPhone 4, which was released more than three years ago, recently gained iPhone market share in the U.S., from 14 percent in the first quarter of the year to 18 percent in the second quarter. The iPhone 5, according to CIRP, accounted for 52 percent of all iPhone sales last quarter, while the iPhone 4S made up the remaining 30 percent.
The iPhone 4's popularity stems partly from the lower price of the model -- free with some wireless carriers' two-year contracts -- especially for first-time smartphone buyers, said Michael Levin, a co-founder and partner at CIRP. But he also said that to many consumers, the iPhone 4 and 5 simply aren't that much different, and the newer model is hardly worth the extra money.
"The differences between the flagship phones and the legacy phones for Samsung and Apple are not compelling enough for current buyers to want the flagship phones," Levin said. "It's not worth it."
Apple is also, of course, expected to introduce its next-generation iPhone, which may or may not be made of Liquidmetal and may or may not feature a fingerprint scanner and slow-motion video recording capability. Still, it remains to be seen if Apple can build a phone that will prompt people to pay a premium to jump from their Android or iPhone 4, 4S or 5.
Whether it's Apple's next phone -- or the Moto X -- there's still a chance for a smartphone-maker to shake up the market with new features, Llamas said.
"I don't think [innovation has] peaked," he said. "I think there's a lot of other really cool things yet to happen."
Llamas pointed to apps like Google Now, which aim to make the phone a personal concierge, as an example of that innovation. Google Now reads your email, your calendar and uses your location to give what Google says is "the right information at just the right time."
"Those experiences have yet to be determined," Llamas said. "But we're on our way."
Before You Go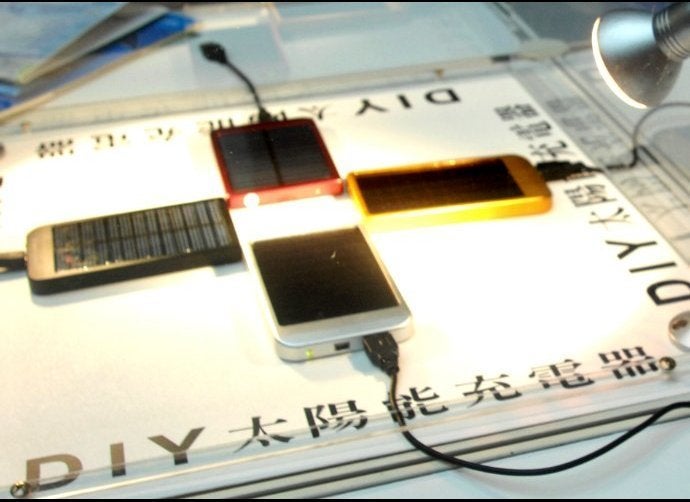 Tips To Help Your Cellphone Battery Live Longer
Popular in the Community