To officially hold the title of being a "motor lodge," a hotel must have exterior hallways and rooms adjacent to a parking lot. This set-up is super convenient for road trippers looking for easy parking and minimal fuss after a long day on the road. And while motor lodges are almost always affordable, they're not always aesthetically pleasing. But with summer right around the corner, we were inspired to round up the five cutest motor lodges in the United States, perfect for a pit stop (and maybe a swim) during your summer adventure. So pack up the kids (and/or the dog) and get motoring!
The Motor Lodge; Prescott, Arizona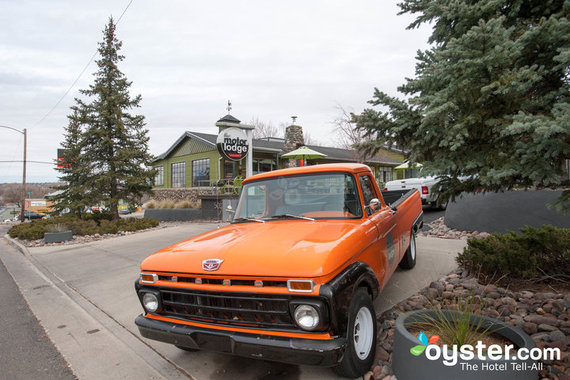 Located on Highway 89, about 146 miles southeast of the Grand Canyon, The Motor Lodge is an ideal stopover for those on their way to the national park from Los Angeles. The overall vibe is boutique hotel meets motor lodge. Updated vintage-style includes a '50s-inspired neon sign and antique Ford truck parked out front. Indoors, the small lobby is lined with groovy orange-pattern wallpaper. Some rooms include stone fireplaces and rainfall showerheads, and all have furnished patios. Unexpected extras include free wine on arrival, homemade cookies on departure, and free loaner bikes.
Capri Motor Lodge; Cape May, New Jersey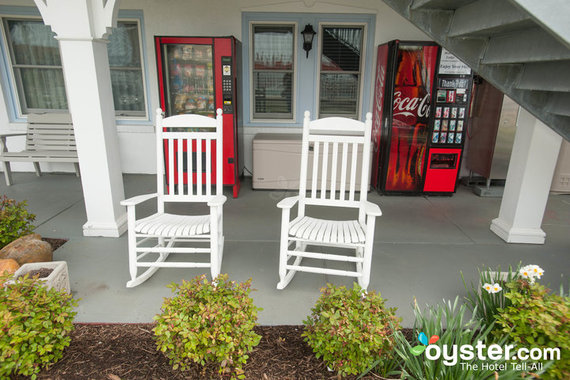 Not many motor lodges have swimming pools or beach access, but the Capri Motor Lodge in tourist-friendly Cape May, New Jersey has both. Rooms are a bit old-fashioned, but have a cute beach theme and include kitchenettes or full kitchens, helping to keep costs low. Outside, guests can take a dip in the large pool or barbecue on the grills and picnic tables. A public, sandy beach is just across the street. The movie theater-style popcorn machine in the lobby provides a salty treat between swims.
Paradice Motel; South Lake Tahoe, California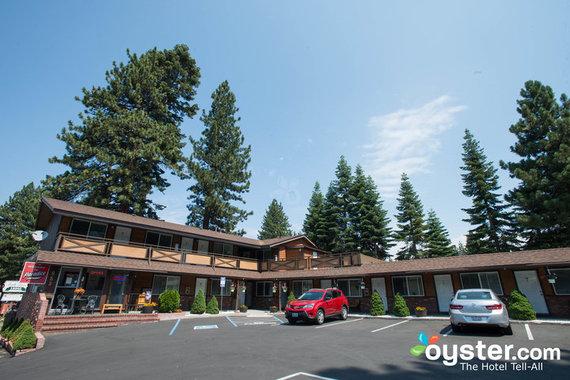 There are just 13 rooms at the cute and cozy Paradice Motel, located a few minutes' walk from the Heavenly Gondola and beach in Lake Tahoe. The motel/motor lodge is made of brown brick and wood, and is surrounded by towering pine trees for rustic charm. Chalkboards greet guests with personalized messages and rooms are equipped with mini-fridges. Fun extras include chocolates on the pillows and bottles of water and goodie bags on departure. A small outdoor swimming pool will keep kids happy.
Santa Fe Motel and Inn; Santa Fe, New Mexico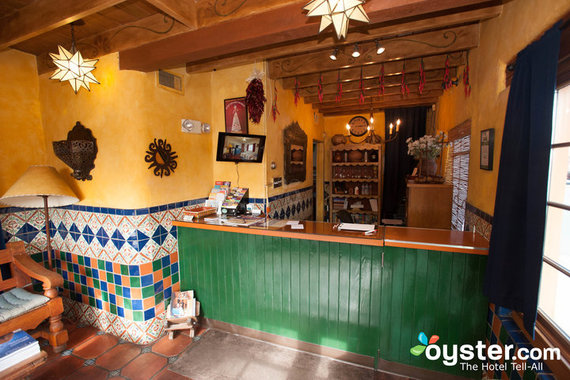 Though the property is housed inside a traditional adobe building, the rooms still face the parking lot and are accessed via exterior hallways -- so we're calling the Santa Fe Motel and Inn a motor lodge. The lobby is decorated with colorful, hand-painted tiles and chili pepper lights. Free, hot breakfast is served in a courtyard decorated with an authentic kiva stove. Rooms have wood-beamed ceilings and beds are decorated with wool Mexican blankets. The hotel is within a quick walk of Santa Fe's historic plaza and myriad of restaurants, craft stalls, and museums.
The Black Hawk Motel; Wisconsin Dells, Wisconsin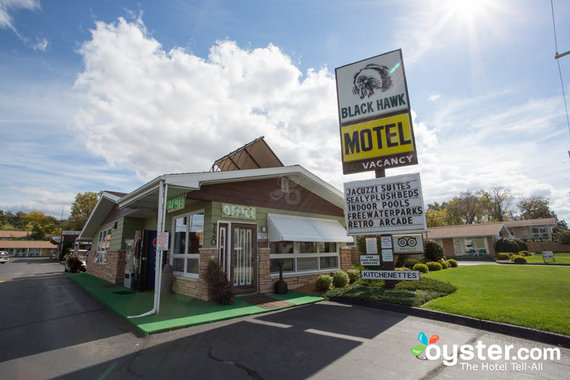 Wisconsin Dells is a popular summertime destination for road trippers who want to buy fudge, rent boats and visit Noah's Ark Water Park (in that order). The vintage, but obviously budget, old-school ambience found at The Black Hawk Motel somehow works to create an overall cute, retro look. A neon office sign hangs on the lobby building, which looks a lot like a typical grandma's house in the Midwest, complete with green and brown siding. Artificial grass carpet on the steps and pathways is kept clean and guest rooms have screened doors. Both indoor and outdoor pools are available, and there's a stocked game room with a pool table and video games, making this a solidly cute choice all year long.
Popular in the Community