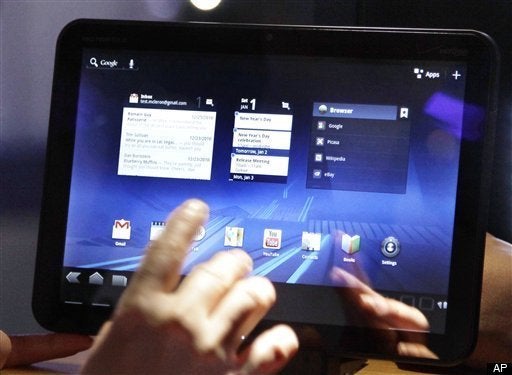 Motorola Mobility chairman and CEO Sanjay Jha has opened up and revealed U.S. pricing details for the highly anticipated Xoom tablet, which will run Google's tablet-optimized Android 3.0 Honeycomb operating system. The 32GB tablet with 3G will go for $799, Jha said, while the Wi-Fi version will be priced close to $599.
The Wall Street Journal writes that an $800 price tag could raise a few eyebrows in the States, where the iPad's 3G unit with 32GB of storage retails for $729. However, Jha stated that the price of the Xoom was reasonable because the device was built for eventual compatibility with Verizon's 4G network.
"We felt that our ability to deliver 50Mb/s would justify the $799 price point. It is 32GB with 3G and a free upgrade to 4G. Being competitive with iPad is important. We feel that from the hardware and capabilities we deliver we are at least competitive and in a number of ways better [than the iPad]," Jha said in an interview at the Mobile World Congress in Barcelona, Spain, according to WSJ.
The Wi-Fi version of the Motorola Xoom does not yet have a definite price tag, but Jha said that it would be "meaningfully cheaper" than the 3G model and will probably resemble the $599 price tag that the non-3G iPad bears.
Though Jha did not mention the Xoom's release date, the tablet is likely to launch in the United States on February 24.
Popular in the Community