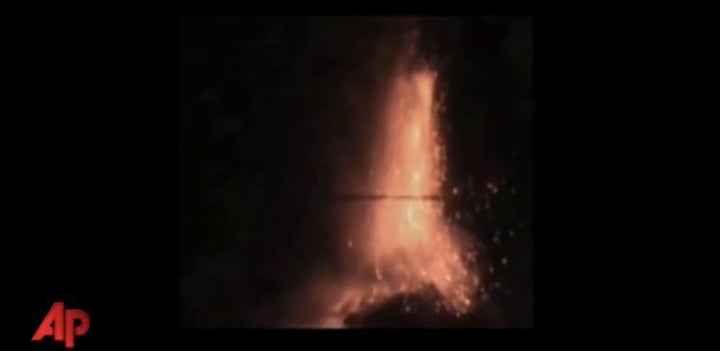 Mount Etna erupted for the second time this year early Thursday morning, spewing molten hot lava and clouds of ash into the sky.
The eruption, which can be seen in the raw video below, was most intense between midnight and 4 a.m. GMT, according to the BBC. The lava flow luckily only reached uninhabited areas, though the nearby town of Catania was forced to close its airport after it became covered in ash.
This is not the first time the Sicilian volcano has erupted this year however.
Before its January 13, 2011 eruption, Etna hadn't experienced major volcanic movement since 1992. The previous eruption also resulted in the airport's closure and caused little to no damage.
Related
Popular in the Community