Awe-inspiring time-lapse video shows the moment a rare "dirty thunderstorm" broke out over Mount Etna when Europe's most active volcano erupted at 2:20 a.m. on Thursday.
Lightning struck through the plume of volcanic ash as "Mongibello," as it's nicknamed, spurted into life for the first time in two years, reports the BBC.
The freak weather phenomenon lasted for 50 minutes and was caused by tiny fragments of rock, ash and ice rubbing together to form static electricity, according to Science Alert.
Photographer Marco Restivo, 29, captured the captivating display on the Italian island of Sicily to produce the time-lapse, reports Barcroft.
Lava spewed 3,200 feet into the air when one of the volcano's five craters -- the Voragine, which formed in 1945 -- erupted, reports the Guardian.
Ash fell onto nearby villages and the Reggio Calabria airport was closed, per The Local. However, no residents were evacuated.
Mount Etna, which stands 10,922 feet high and has a base circumference of 93 miles, first erupted 2.5 million years ago.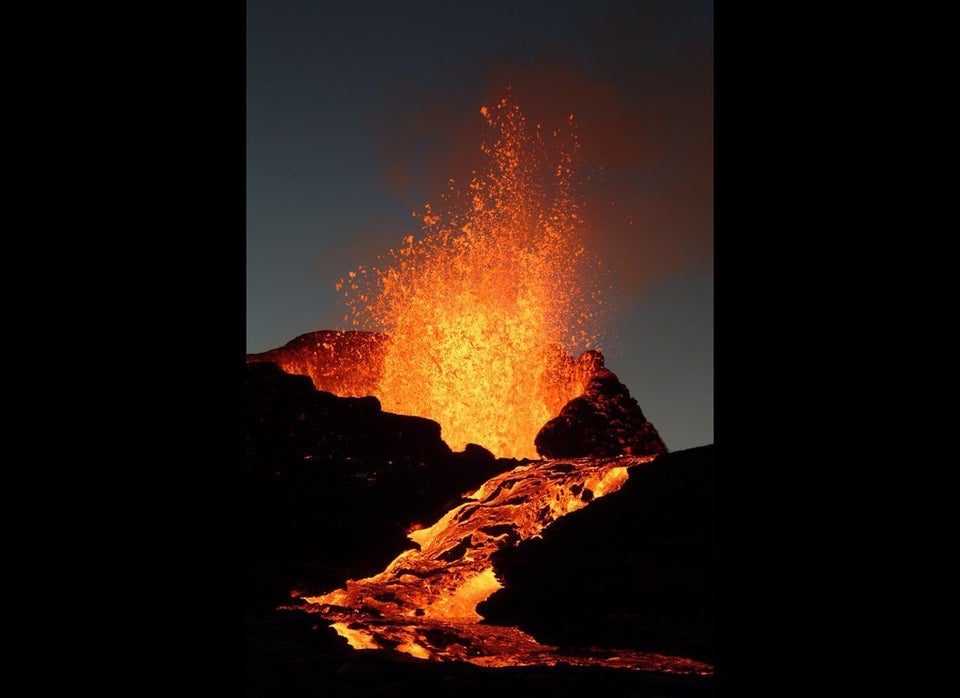 Volcanoes
Popular in the Community