For years, scientists have worried about the impact of climate change in the invaluable Himalayan region. Recent research seems to confirm worries that a warming world is melting one of Earth's most iconic, not to mention tallest, summits: Mount Everest.
Man-made greenhouse gasses may be responsible for these changes, though a direct link has not yet been ascertained, Thakuri said in statements released by the AGU.
Thakuri's team used satellite imagery and topographic maps to track the region's glacial movements, and used hydro-meteorological data from the Nepal Climate Observatory and Nepal's Department of Hydrology to examine temperature and precipitation changes. Their data shows that the temperature in the Everest region has increased by sightly more than 1 degree Fahrenheit, with a 3.9 decrease in precipitation during the pre-monsoon and winter months in the past two decades.
Furthermore, loss of glaciers and snow would change the appearance of Mount Everest from a snow-covered landscape to a rocky mountain peak with patches of snow.
These changes could also have dire consequences for surrounding human populations, according to Thakuri.
"The Himalayan glaciers and ice caps are considered a water tower for Asia since they store and supply water downstream during the dry season," Thakuri said in a statement. "Downstream populations are dependent on the melt water for agriculture, drinking and power production."
The issue of glacial variation in the Himalyas has seen its fair share of controversy, according to the Los Angeles Times. The Intergovernmental Panel on Climate Change originally projected catastrophic damage to glaciers by the year 2035; however, this research conflicted with a study by the Gravity Recovery and Climate Experiment (GRACE) that claimed melting was far slower in most areas, and nonexistent in others.
Thankuri's research, which is ongoing, is funded by the Intergovernmental Panel on Climate Change and the Water Research Institute-Italian National Research Council.
Before You Go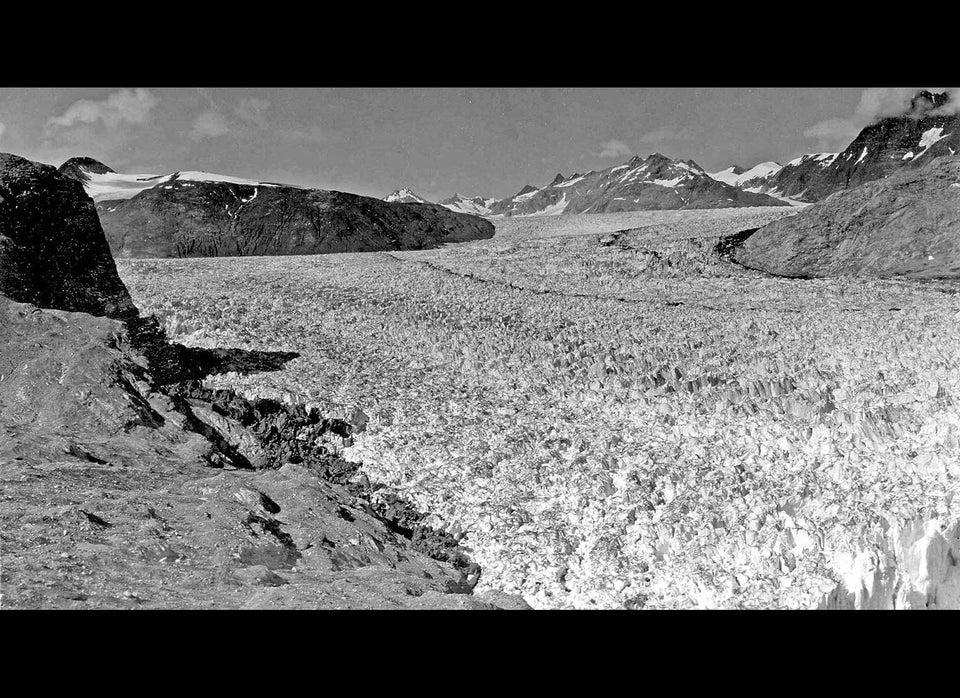 Harper Collins' Climate Change Photos
Popular in the Community