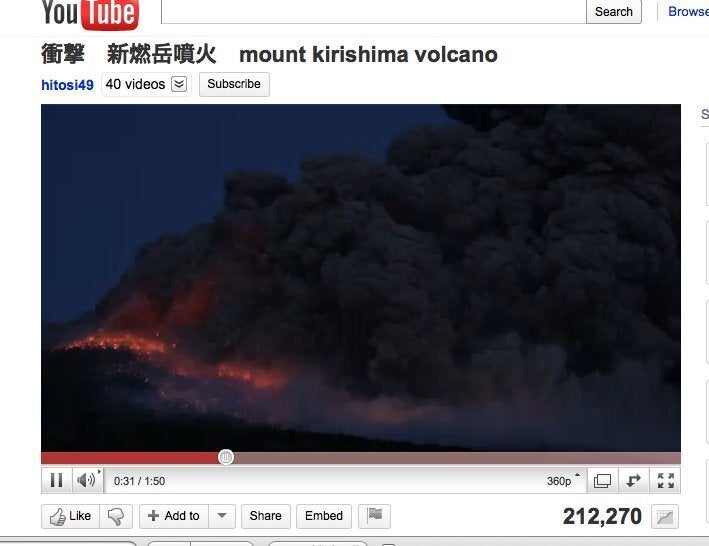 Japanese volcano group Mount Kirishima erupted this week in its biggest explosion since 1959. The Daily Mail reports that volcanic alerts have been raised as rocks and ash billow and spew nearly a mile in the air.
Shinmoedake, in the Kirishima range, erupted yesterday, spewing ash as high as 2,500 meters (8,200 feet) into the air, Japan's Meteorological Agency said in a statement on its website. A second eruption occurred today at about 1 p.m. local time, national broadcaster NHK reported. Ash from the volcano reached Miyazaki city, 50 kilometers (30 miles) to the east, according to the broadcaster.

Japan Airlines Corp. canceled 37 flights to or from nearby Miyazaki airport, according to its website today. Three additional flights will be scrapped tomorrow, it said. All Nippon Airways Co., Asia's largest listed carrier, canceled 24 flights affecting 3,350 people, spokeswoman Nana Kon said by phone today.
Japan has 108 active volcanoes (about ten percent of the world's total). Check out the below video for stunning footage from this eruption.
Related
Popular in the Community