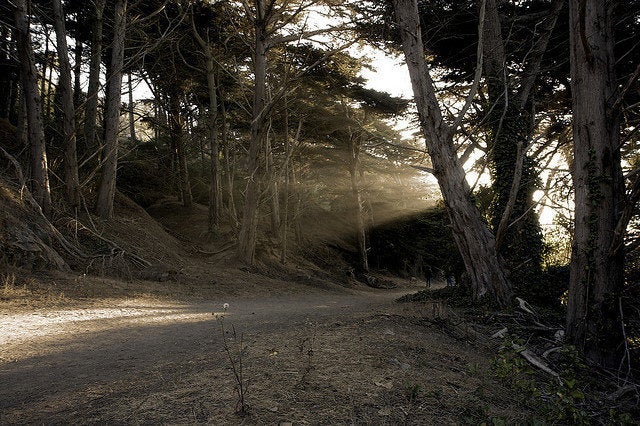 The controversy surrounding one of San Francisco's largest urban forests heated up last week during a public hearing at the Millberry Union Conference Center. Officials from UCSF faced an unusual backlash after revealing plans to cut down an number of Eucalyptus trees in an effort to revive Mount Sutro.
"Plant fascism" is the new phrase being used to describe the cutting efforts. Protestors said naturalists like John Muir and Aldo Leopold would not approve of the project.
"I just wish you would respect the forest as it is," protester Kevin King said. "Its density is one of its beauties."
UCSF released a draft of the Mount Sutro Management Project last month. The eucalyptus trees in question, also known as Tasmanian Blue Gems, are considered by some to be invasive and disagreeable. The proposed project outlines UCSF's plan to cut as many as 60 percent of the existing trees from the reserve, in an effort to reduce wildfire risk and resort native plants to the area.
"We are developing a management plan to keep the forest beautiful, accessible to the community, healthy as a forest and safe for our community and for our neighbors' homes," UCSF director of community relations Barbara Bagot-López told the San Francisco Chronicle.
Protestors take issue with the elimination of the trees and the proposed use of herbicide. The organization Save Mount Sutro Forest released a petition urging the Board of Regents of the University of California and the Chancellor of UCSF not to approve the project. It currently has over 2,000 signatures.
Check out this UCSF-produced video about the forest:
Related
Popular in the Community