The temperature atop New Hampshire's Mount Washington plummeted early Saturday to an astonishing minus 36 degrees Fahrenheit, making it one of the coldest places on the planet.
The summit was tied with the Canadian town of Armstrong, Ontario, as the second-coldest location on Earth, the Mount Washington Observatory said in a tweet.
With the wind whipping at more than 100 mph, the wind chill reached about 94 degrees below zero. It felt colder on the mountain than on the surface of Mars, where the temperature was minus 78 degrees, The Boston Globe noted.
Mount Washington, which is in the White Mountains, sits at 6,288 feet above sea level. It is the highest peak in the northeastern United States.
Tied for the No. 1 coldest spot on Earth early Saturday were Eureka Nunavut, in Canada, and Jakutsk, Russia. Both recorded a temperature of minus 38 degrees.
Before You Go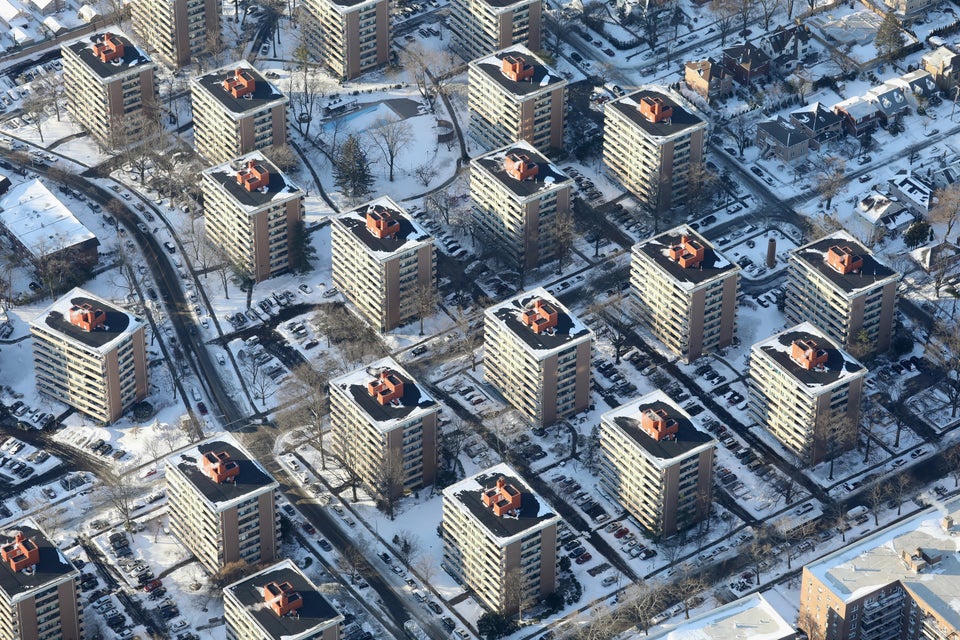 Winter Storm Aftermath From Above