This is the emotional moment a mountain lion who'd lived in chains for 20 years was finally set free.
Mufasa sat patiently as wildlife officials in an unidentified area of northern Peru cut off the harness that had kept him attached to rusty equipment in the back of an old pickup truck. He then stretched his legs and torso properly for the first time in almost two decades.
The scenes were caught on camera by the Animal Defenders International, an organization which played a key role in freeing the caged creature, in April. The footage was made public on Thursday.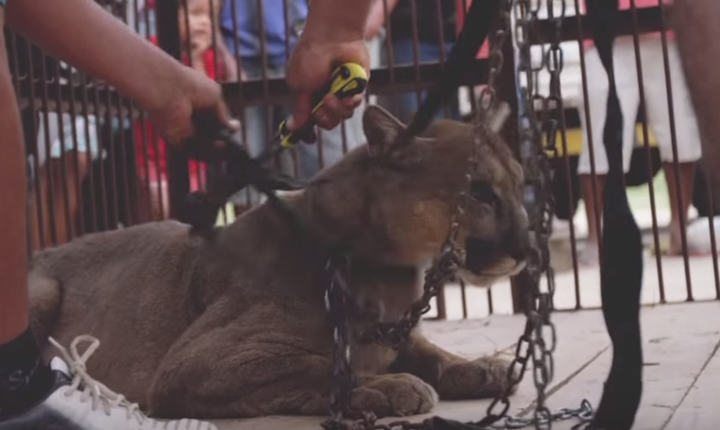 ADI activists, alongside police and local wildlife officials, led a raid on a traveling circus, which they'd been tipped off was illegally using wild animals in its shows.
According to ADI, a tense eight-hour standoff followed, before the circus eventually surrendered. Mufasa, who was believed to have been taken from the wild as a baby, was handed over to the authorities.
He was transported to ADI's Spirit of Freedom rescue center near Lima for rehabilitation, before making a three-day journey to the Tambopata reserve in the Amazon rainforest.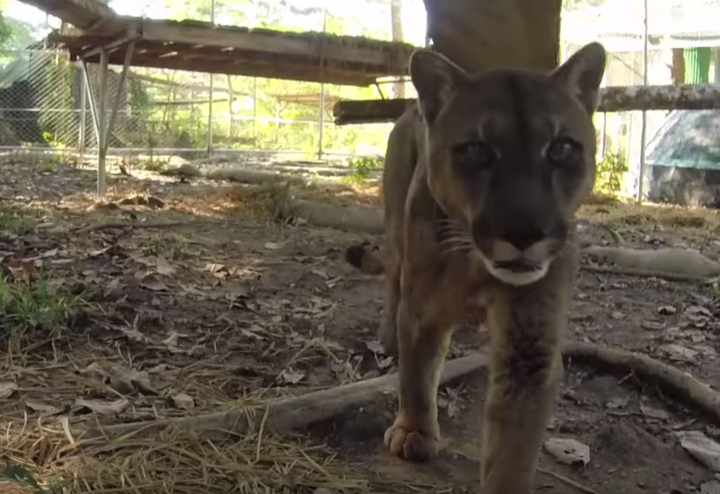 He's expected to spend the rest of his life in the protected habitat.
ADI President Jan Creamer, who led the rescue attempt in April, said it was "heartbreaking" to see Mufasa in chains, and the moment he was freed was wonderful.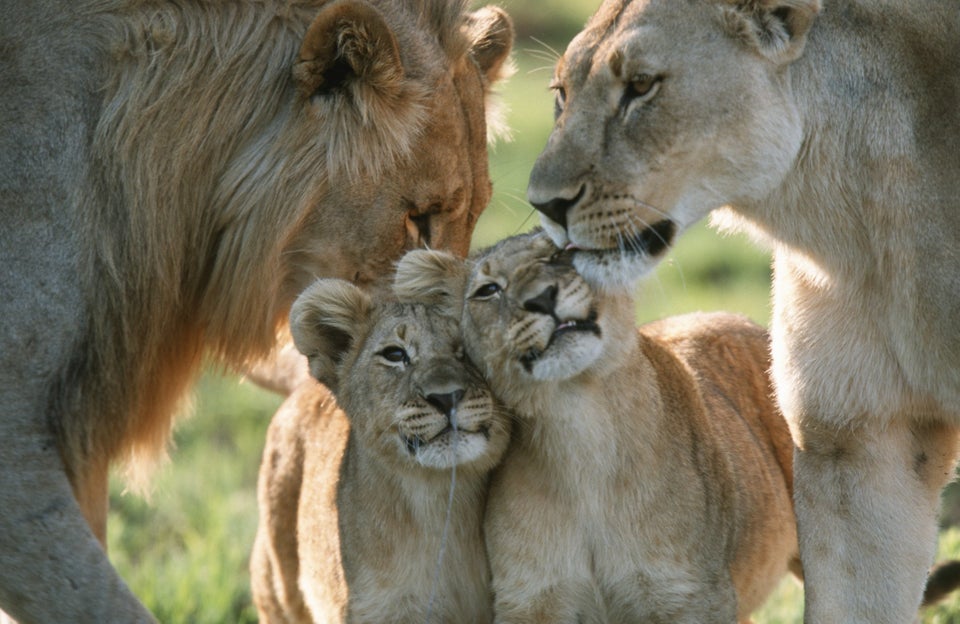 Regal Lions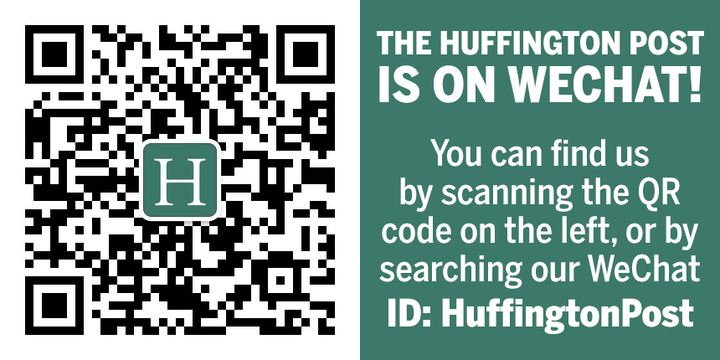 Related
Popular in the Community