The National Park Service did the entire nation a huge favor this week, releasing several photos of the seriously, ridiculously cute mountain lion kittens born recently in California's Santa Susana Mountains.
Look at their little faces.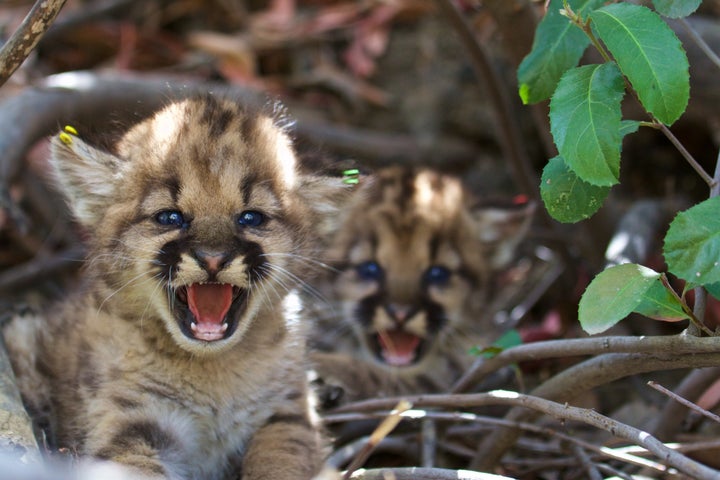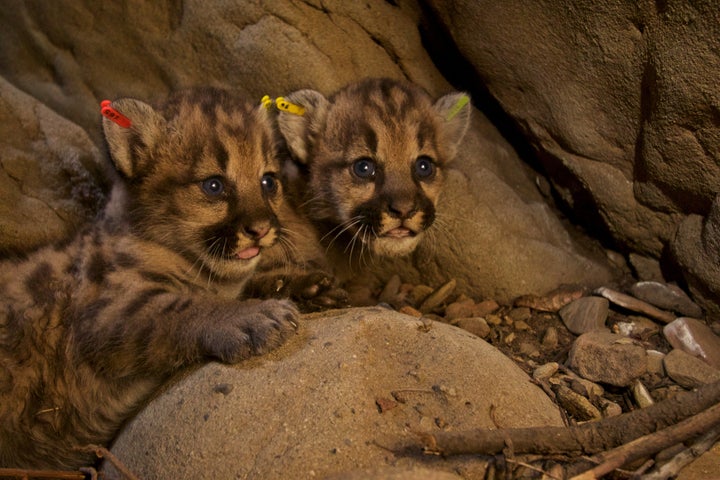 Their meek attempts at hissing.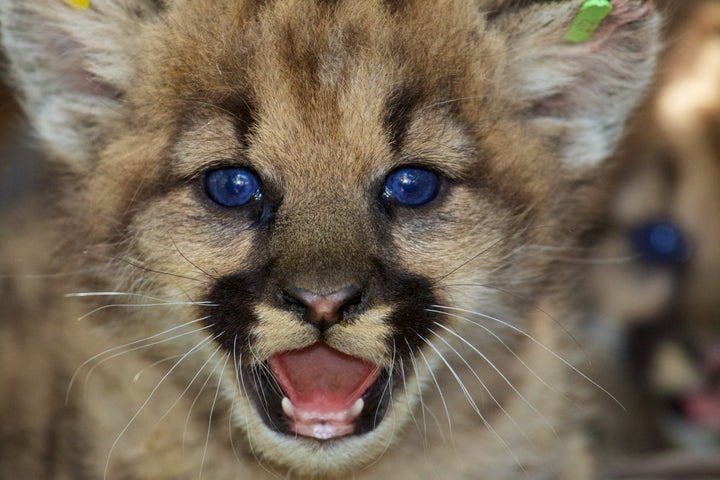 (This is a good time to remind everyone that, cute as they are, young mountain lions grow into large, potentially dangerous wild animals, and they should be respected from a distance, not kept as pets.)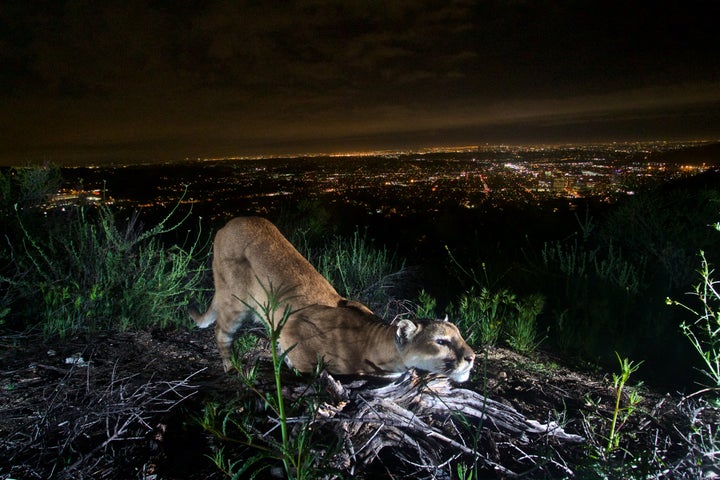 Park officials discovered the first litter of kittens, which includes three females, on June 8, according to LAist. They discovered the second den, housing two male and one female kittens, on June 22. Researchers are tracking 14 mountain lions in the region and studying the obstacles they face in the area around Los Angeles.
"The real challenge comes as these kittens grow older and disperse, especially the males, and have to deal with threats from other mountain lions and also road mortality and the possibility of poisoning from anticoagulant rodenticide," biologist Jeff Sikich told the LA Times.
Freeways present one of the biggest threats to the felines as they get older, Sikich told LAist. When cubs are old enough to leave their mother, finding territory to call their own often means they're forced to try and cross the busy roads that cut through their habitat ― and the result can be deadly for the mountain lions.
Good luck out there, little ones.
Related
Before You Go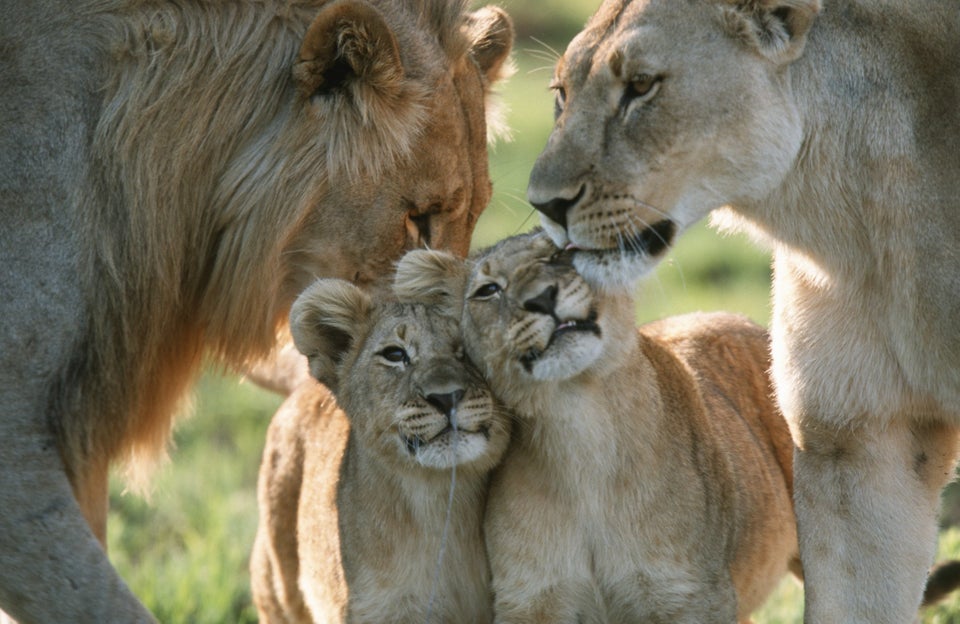 Regal Lions
Popular in the Community