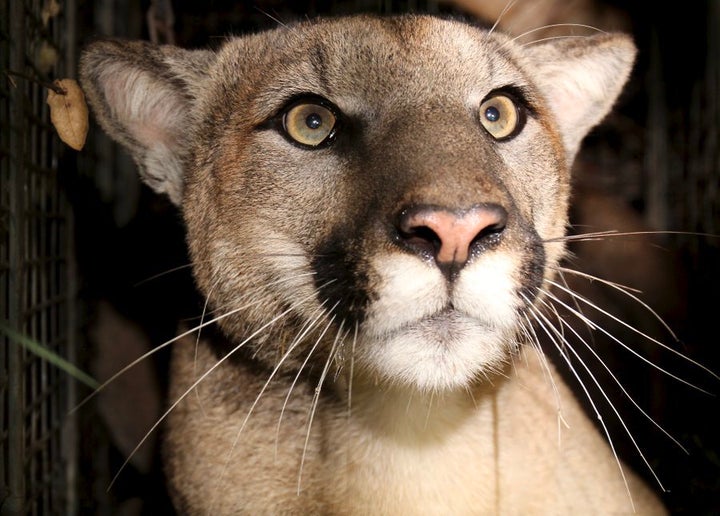 A male mountain lion tracked by wildlife officials and dubbed P-81 was found dead on the Pacific Coast Highway in Southern California last week after likely being struck by a car.
A necropsy is being performed to confirm the cause of death.
P-81 was significant to the research into the area's mountain lion population due to his physical abnormalities, including a kinked tail and a deformed reproductive organ.
The abnormalities were likely due to inbreeding, which is a major problem in the area because the animals' movements in search of mates are constrained by development and a system of dangerous highways. The area's big cat population has some of the lowest genetic diversity ever documented, which is a risk to the animals' health.
Wildlife officials and advocates are working to finish and protect a safe wildlife corridor so mountain lions and other animals can travel significant distances in the area without having to cross highways.
When environmentalists first proposed a wildlife bridge to help animals cross Highway 101, the late P-22 became the face of the project. He also was the poster animal for efforts to ban rodenticides after he became ill in 2014 following his exposure to rat poison.
The population in the Santa Monica Mountains area is relatively stable, but experts fear increasing risks amid development, more traffic and the growing use of rat poison.
Popular in the Community