DENVER, March 4 (Reuters) - Whiteout conditions from heavy snow and high winds caused two major traffic pile-ups on Monday involving more than 50 vehicles in total in the Colorado mountains near the ski resort of Vail, authorities said.
Three people were hospitalized from a 25-vehicle chain- reaction crash that closed a stretch of Interstate 70, the Summit County Sheriff's Office said in a statement. "None of the injuries were reported to be serious," the statement said.
A second pile-up about 17 miles (27 km) away on the same interstate involved 29 vehicles, with no reported injuries, the sheriff's office said.
The Colorado Department of Transportation said several portions of the interstate along the mountain corridor about 100 miles (160 km) west of Denver were closed for several hours on Monday afternoon following the accidents. The highway was reopened in both directions by 5:30 p.m. local time.
The snow was part of a fast-moving storm that swept through Colorado, dumping up to foot (30 cm) of white stuff in the north-central mountains, and dusting the ground in the Denver metropolitan area.
The National Weather issued a winter snow advisory in effect until early Monday evening for the north-central Colorado mountains, warning that blowing snow was limiting visibility and making travel in the high country hazardous.
On average, March is Colorado's snowiest month, the weather service said. (Editing by Steve Gorman, Cynthia Johnston and Eric Walsh)

Before You Go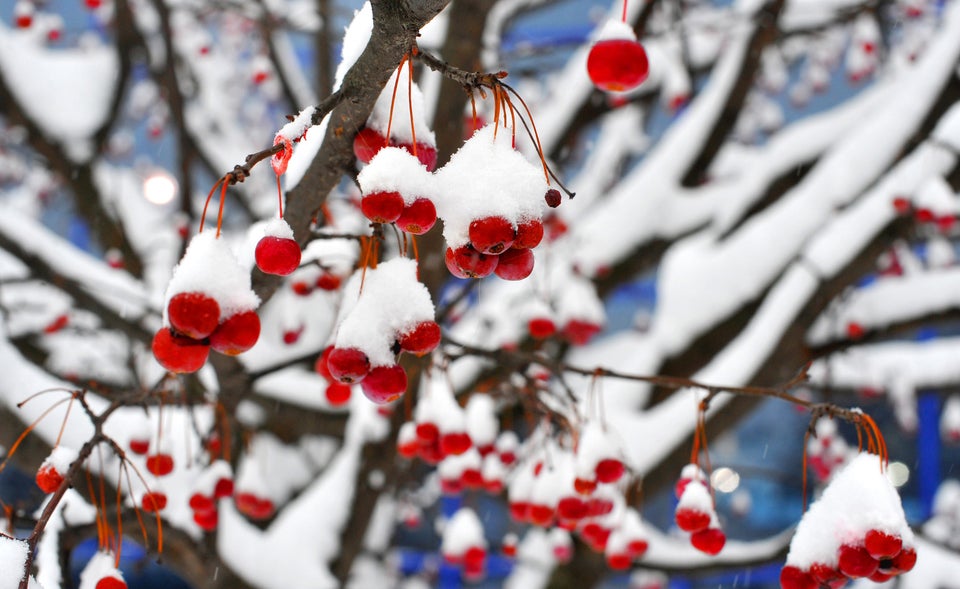 Winter Weather
Popular in the Community