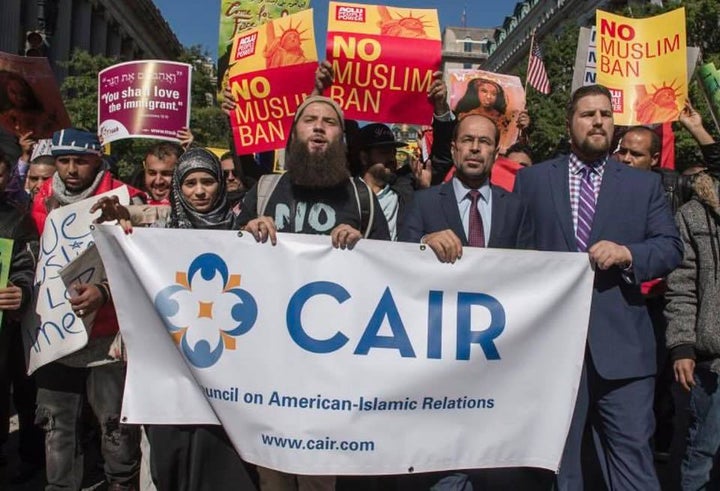 As soon as there is a tragedy in this country, Muslims are often the ones who get the brunt of the blame, even if they have nothing to do with it. It is not your job to apologize, because it is not your fault. And further, any real Muslim would know that nowhere in the Quran or Islam does it say to kill innocent people. However, it is okay to show your remorse and sadness. This is because ― like all Americans ― American Muslims mourn after any tragedy occurs, as we did after the recent shooting in Las Vegas and the Texas church massacre. We all mourn because the loss of innocent lives is something any sane person would mourn. American Muslims, this article will offer you some talking points that you can use in the aftermath of all national tragedies.
I had the pleasure to reach out to Hiba Rahim, the North-West Regional Coordinator for the Council On American and Islamic Relations in Florida (CAIR FL). CAIR FL is the state's largest Muslim civil rights and advocacy group. They offer victims of discrimination free legal representation, regardless of their faith or ethnicity. Their focus and mission is to create mutual understanding and respect through dialogue, for all of society. Though Rahim is located in Panama City, FL, she oversees the Florida panhandle, which ranges from the Florida capital of Tallahassee all the way to Pensacola. She does outreach and presentations for/with the media, law enforcement, schools, universities and interfaith and civil rights groups, etc.
Last week, I sat in on a conference call led by Rahim. On the call, we reviewed talking points one that offered insightful information on what Muslims should say after a tragedy, if brought up in conversation. The conference call took place the day after the incident in Manhattan, on Halloween 2017.
After these types of tragedies, the majority of Muslims are the ones who are bearing much of the burden. These talking points will help you talk to people when the topic of national tragedy is broached.
Some talking points you could use are as follows:
We are upset and angered by the recent acts of mass violence. An attack on one American is an attack on all of us. We will not stand for violence against innocent people.
Few carry out acts of mass violence. We as a community of logical and intelligent individuals condemn all forms of violence in the most drastic way. When we see repetitious acts of mass violence ranging from Texas to Las Vegas to Manhattan, we must seek to create solutions that will have a lasting impact on our society.
There are leaders that will raise fear in hopes of dividing us. We are smarter than that. The events of Las Vegas and Charlottesville show all too well that violence doe not stem from one faith or political party - this is a tactic that weak individuals use to appear powerful, and to pronounce power where they have no power.
We, as people ― and our leaders ― have significant choices to make: we can play on our strengths or give into fear. America has always been it's strongest when we stand together. Those Americans who would turn against each other or abandon our rights to free speech, free assembly, and freedom of religion would be throwing the greatest thing about America away. Those people will never succeed. As we look back at which our history taught us we renounce our principles with humiliation.
We must stop thinking with fear and be intelligent with how we will tackle the problem of mass violence. We should not blame an entire group of people because of their religion or their race.
Kaya is a blogger, activist, and writer.
Popular in the Community