Well, we hardly could have expected him to live forever, but I was still heartbroken to learn yesterday that reclusive author J. D. Salinger had died. I honestly believe myself to be one of his most dedicated disciples; while most of his readers outgrew him upon graduating from high school, I've held a candle for his characters well into my thirties.
Many of today's obituaries have remarked on how adolescents related to Holden Caulfield - the protagonist of The Catcher in the Rye -- as the angry outsider; my own empathy with Holden (and Salinger's other darlings, the Glass children) had a somewhat gentler tenor. I found his alienation exquisite and comforting; it made my own teenage feelings of separateness feel hallowed and intelligent -- and promising. Although Holden probably grew up to be a hot mess, I felt that the fact that I, as a sixteen-year-old, shared his suspicions and black humor and irreverence would inevitably position me as the sort of adult artist I someday hoped to become.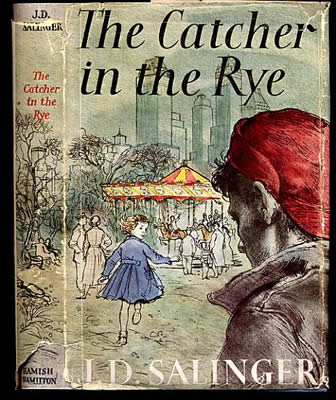 As I've gotten older, I've also come to realize that the 1950s and 60s New York City portrayed by Salinger -- filled with smoky jazz clubs, jumbled classic-eight apartments, Vaudeville veterans, and "Little Shirley Beans" records -- epitomizes glamour to me. There is something about this world's intersection of academia, precociousness, and powder-room artifice that remains damn appealing to me -- as well as how this realm's inhabitants made a fetish out of urban childhood. I am drawn to present-day places and works of art that still radiate a Salinger-world feeling: the petting zoo in Central Park; the rickety dioramas of the Museum of Natural History; the tearooms and bar at the Carlyle hotel; Wes Anderson's film The Royal Tenenbaums.
Iconic fashion editor Diana Vreeland once said that one's time is when one is very young. Salinger's death has made me realize that -- while I indulge in all sorts of modern diversions and, statistically speaking, have a great deal of life ahead of me -- I really am a twentieth-century creature. Most of my sensibilities derive from the period he documented. It's no mistake that many of the other writers who've most influenced my writing - including Louise Fitzhugh, Truman Capote, and Kay Thompson -- also immortalized Salinger-era New York in their books.
One tries to be forward-looking, as the arrival of the future is one of life's few inevitabilities. That said, this weekend will most likely find me re-reading Franny and Zooey; I can't wait to ditch the Internet, my iPod, all of the prattle surrounding the newly-launched iPad (which will supposedly remake the very fabric of our society) - and breathe in the dust of the Glass family's living room again.
After all, it's my spiritual home.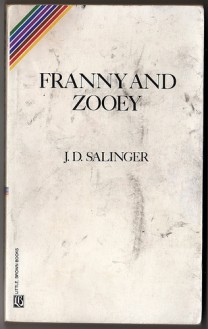 REAL LIFE. REAL NEWS. REAL VOICES.
Help us tell more of the stories that matter from voices that too often remain unheard.