In our selfie-filled world where every phone is a camera and every phone-owner an amateur photographer, it's hard to imagine our daily lives devoid of taking pictures. How can this pug, latte or karaoke night go undocumented?
Before its invention in the early 19th century, the absence of photography affected the way people experienced different stages of life. Including the grand finale -- death. If you attended a funeral in the 17th or 18th century in England and its colonies in North America, you might not have seen a large portrait of the deceased at his or her wake, or walked away with a program filled with visual memories. Instead, you might have left the final festivities with a literal piece of the deceased.
Nothing too morbid -- no toes or fingernails were given out as funeral favors. But if you were an immediate family member or close friend, you could have received a piece of mourning jewelry that likely had a piece of your late love one's hair.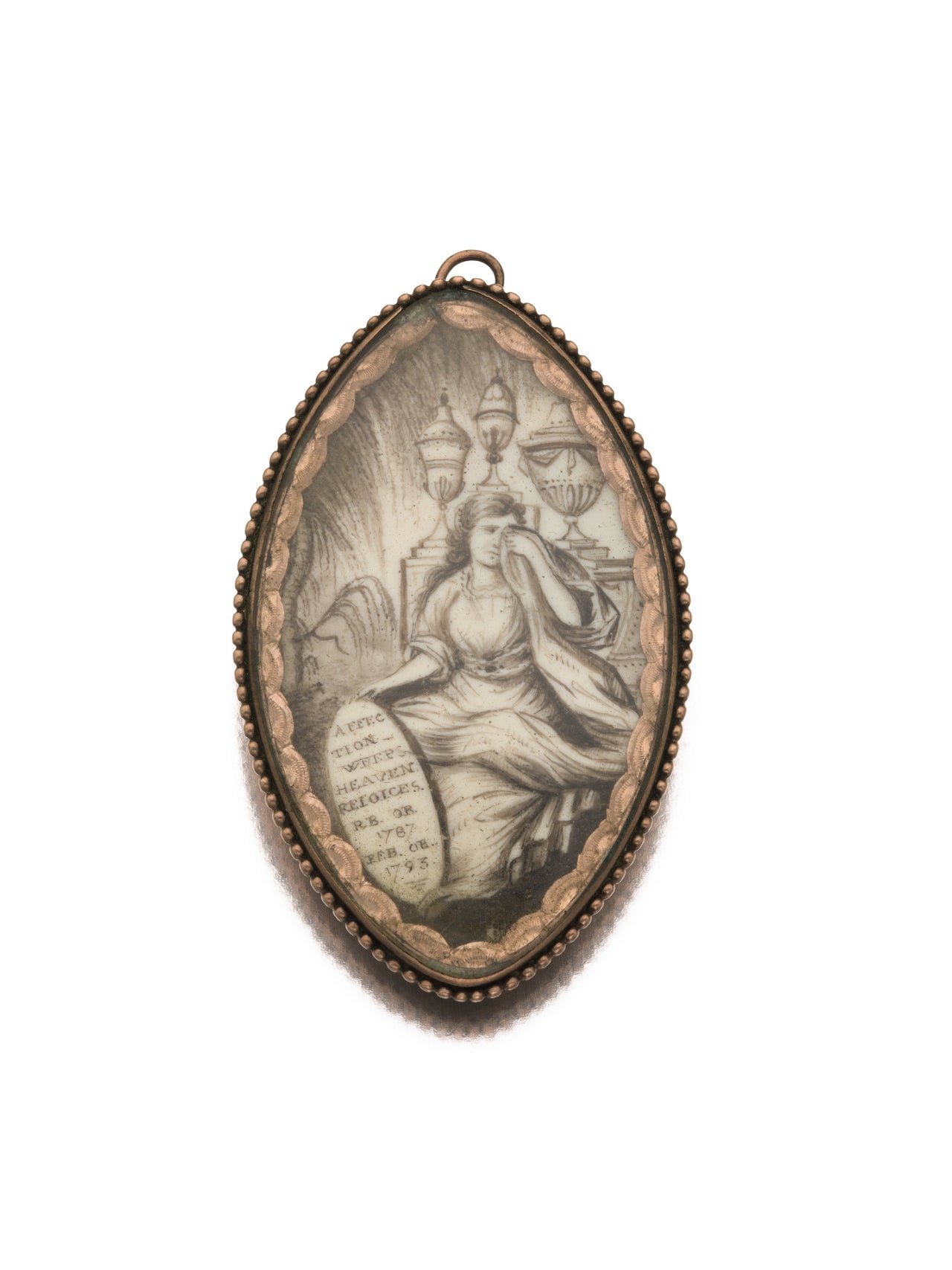 If carrying around a bracelet or ring with an ornate design made from a dead person's hair sounds macabre, it's helpful to remember it was a different era with a distinct culture.
"It was a totally different time period when religion was the end all be all. There weren't non-believers -- there might have been exceptions, but the masses believed in God and afterlife," Alessandra Merrill, associate cataloger of silver and vertu at Sotheby's, explained in an interview with The Huffington Post. During that time, the death rates were much higher, with women dying from childbirth and children from small illnesses.
And each time someone experienced the loss of a loved one, that person faced their own mortality. From pins to rings, mourning jewelry served as both a memento of a late relative and as a reminder to its recipients of the ephemerality of life.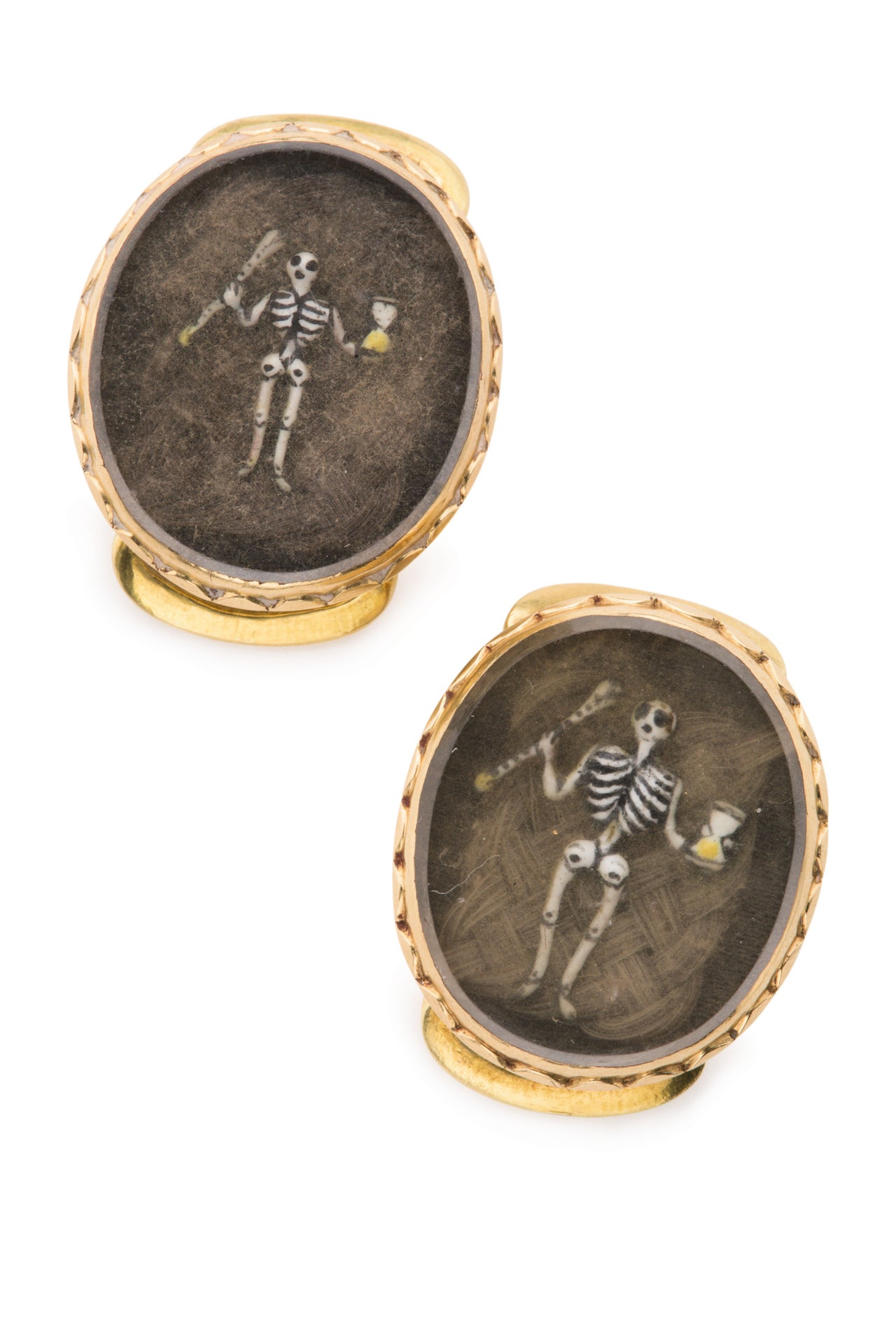 Mourning jewelry shares many of the same symbols as vanitas still-lifes, such as skulls and hourglasses representing death and decay. According to Merrill, as taste changed, so did the popularity and emergence of certain symbols. For example, neoclassical style ushered in the symbols of the urn and the weeping willow.
"As more people gained wealth due to the industrial revolution, the jewelry industry in general grew, and therefore the mourning jewelry industry grew alongside it," Merrill added. Mourning jewelry then became more attainable and thus more common among the upper-middle class. But they didn't lose their appeal to the elite as the trend gained popularity. In fact, two pieces up for auction at Sotheby's this week are a mourning pin and ring with hairs from none other than the first president of the United States, George Washington.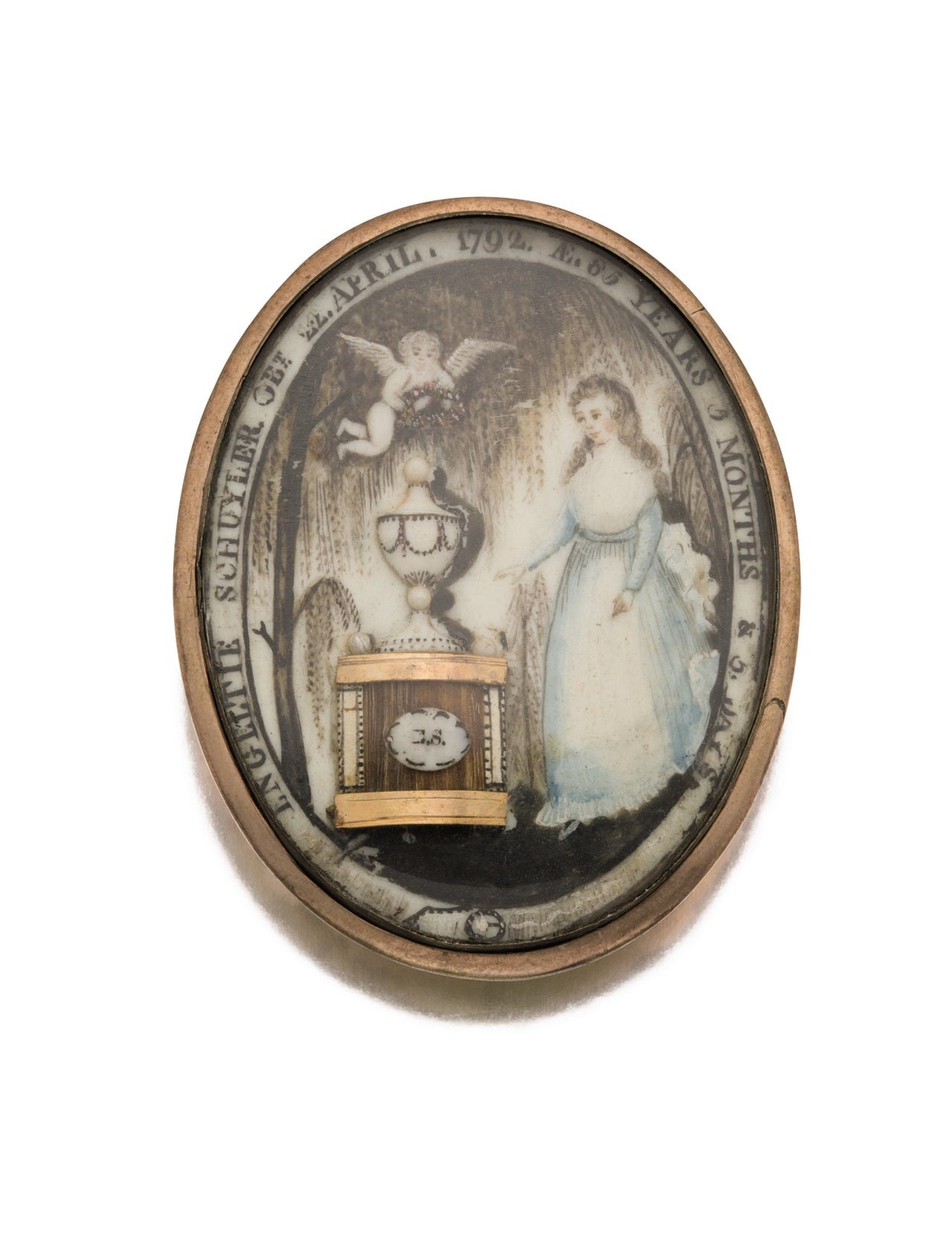 While mourning jewelry carries high historical value, aesthetically, the pieces could easily blend into the accessories section of a chic, modern boutique. It's just as easy to imagine mourning jewelry on the neck or wrist of a grieving widow -- wearing 18th century sleeve ruffles, a linen bodice and petticoat -- as it is on a present-day fashion blogger with a penchant for black velvet and intimidating lingerie.
Beyond the appeal of their design, the pieces below offer a glimpse into a time when we didn't have the luxury or the burden of capturing every moment -- or loved one -- through photography.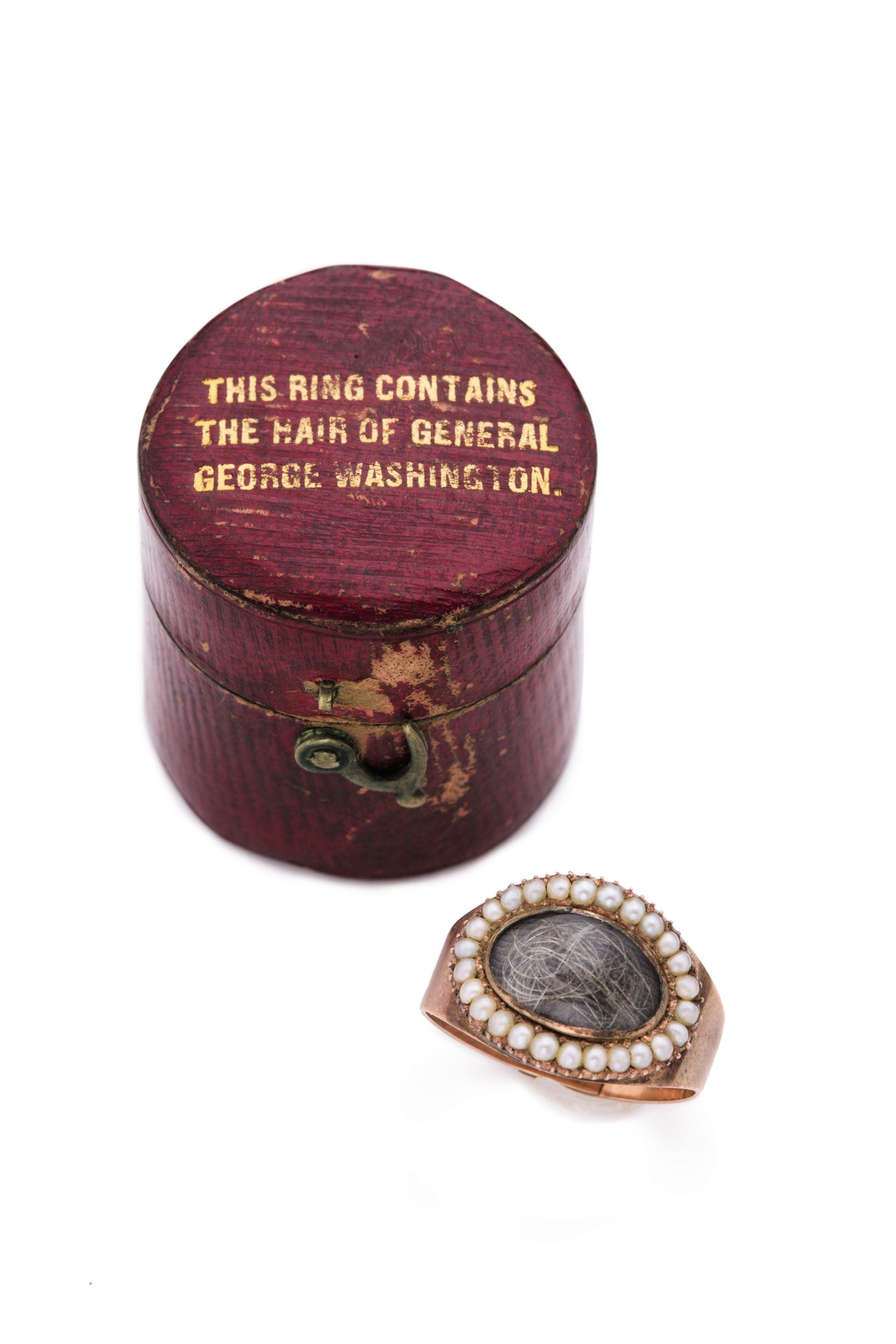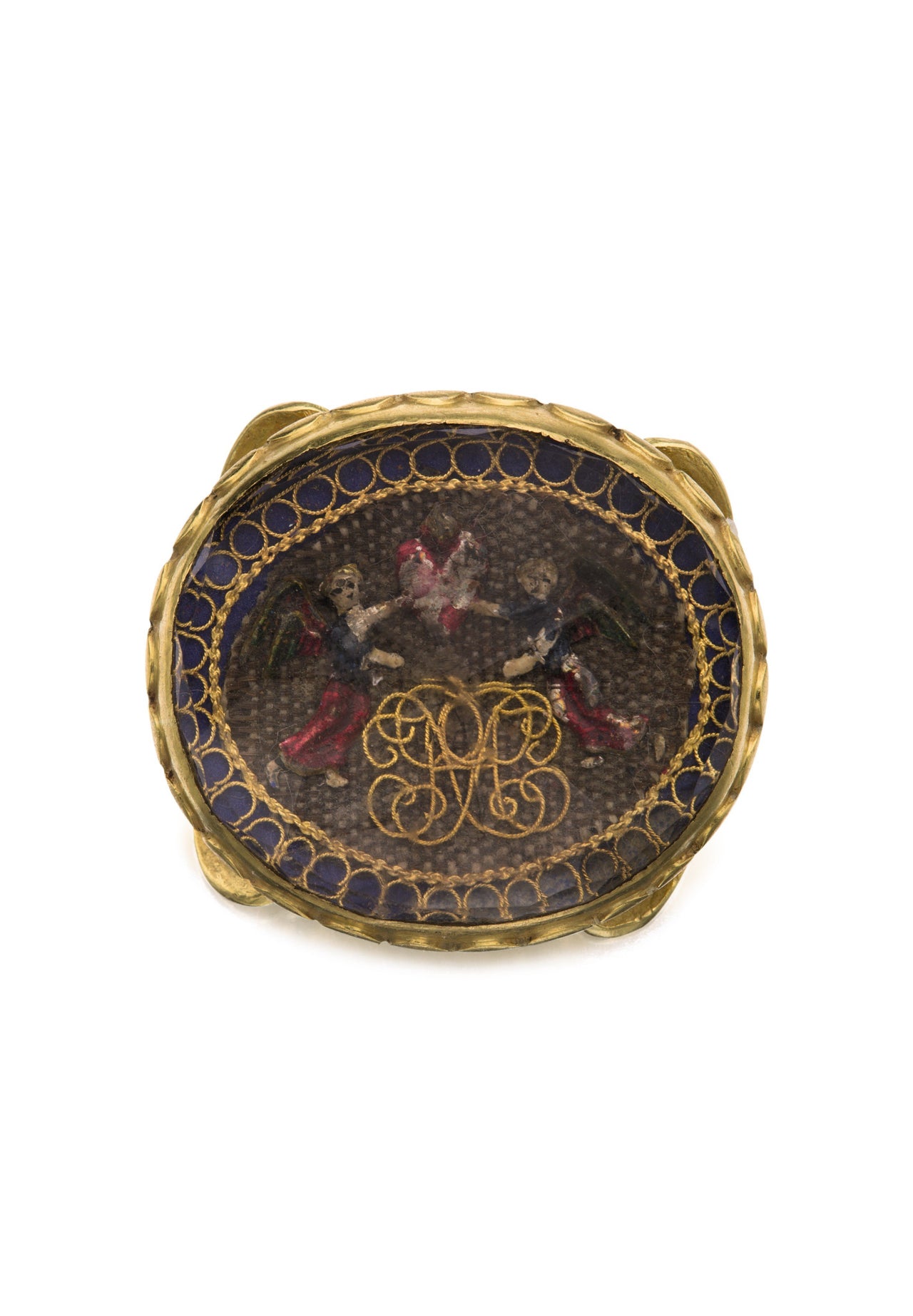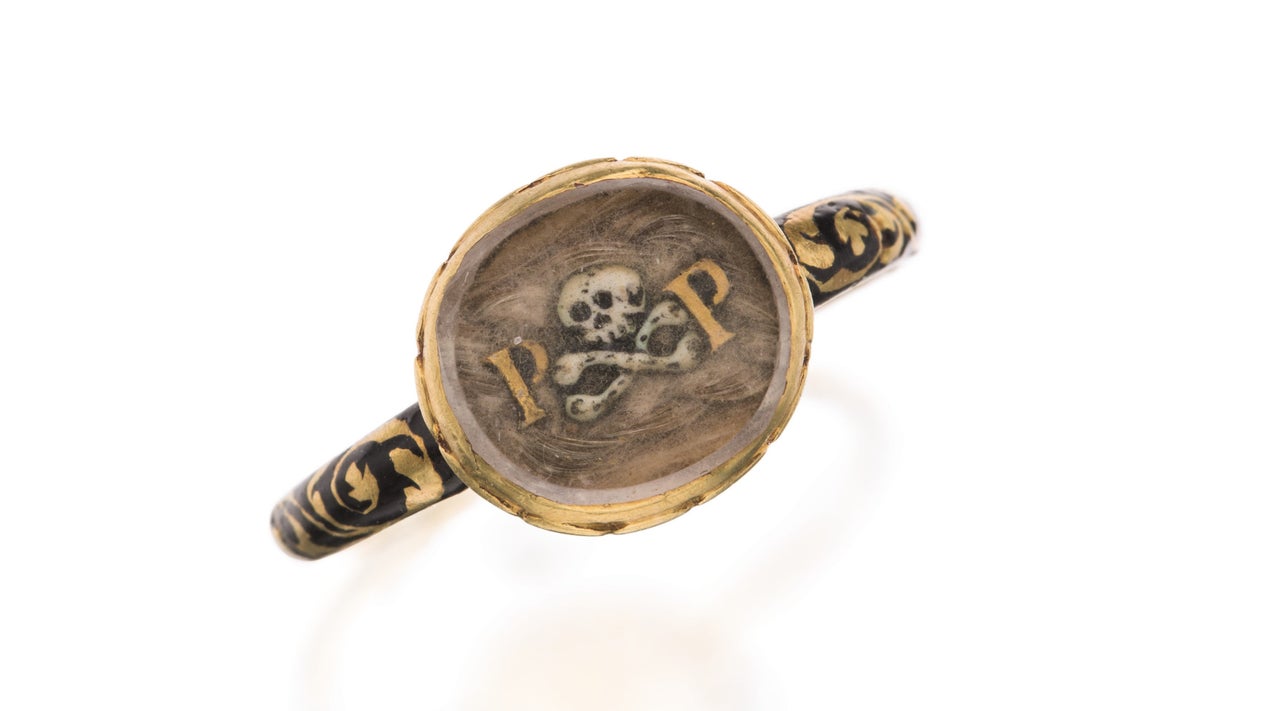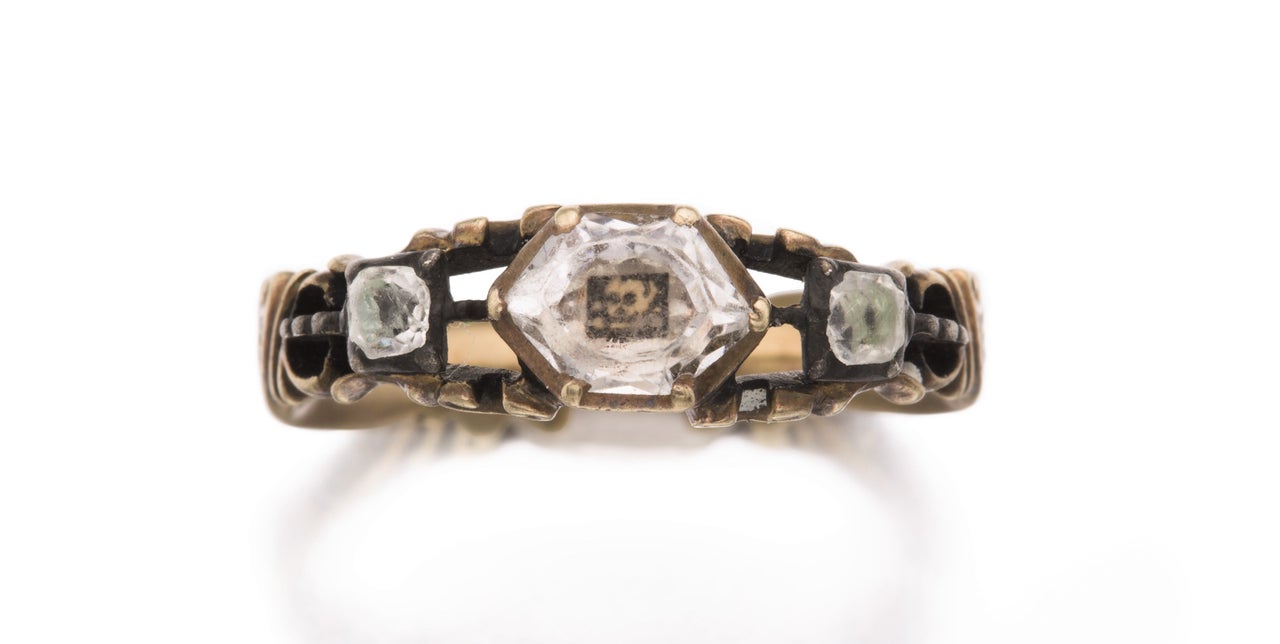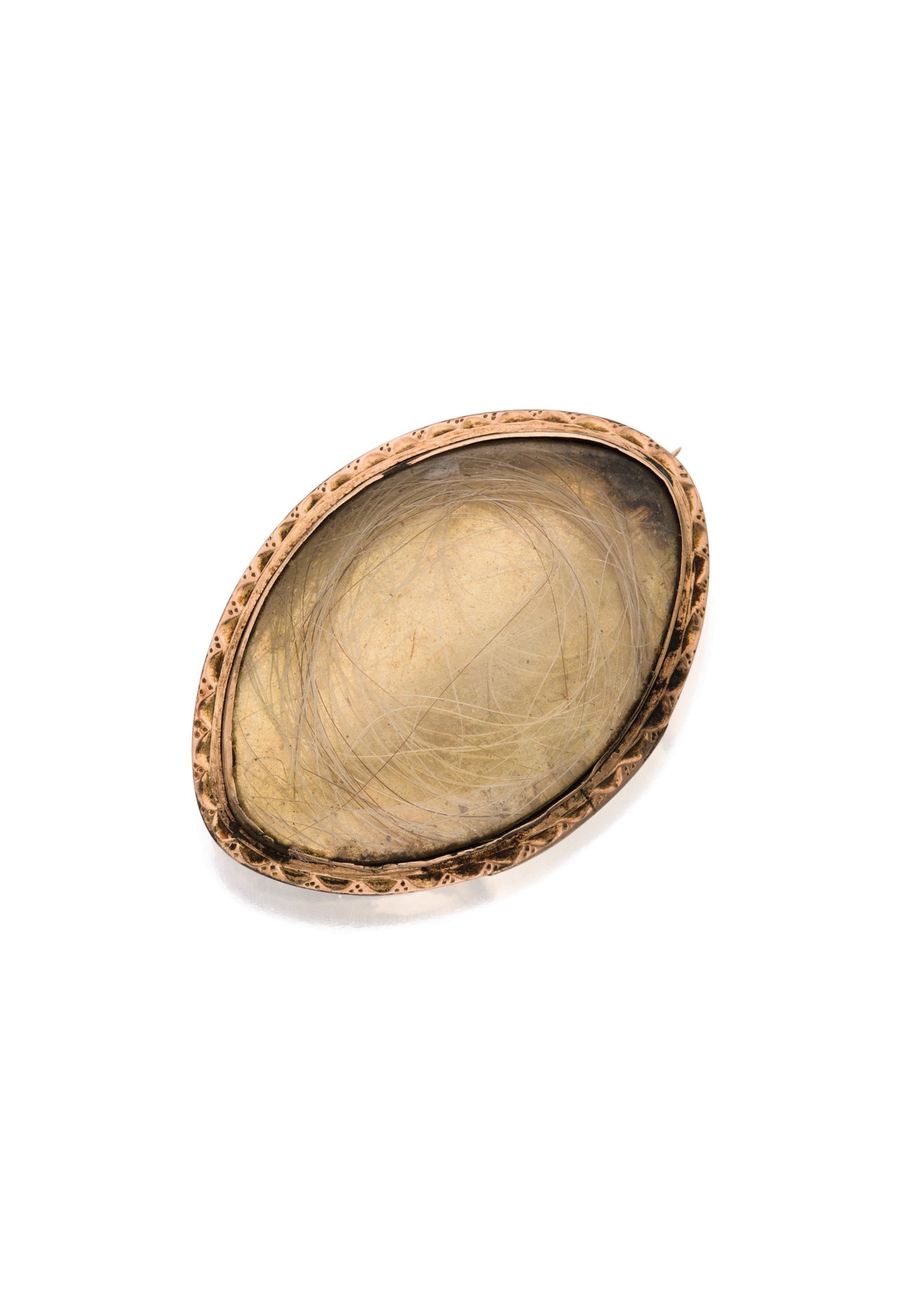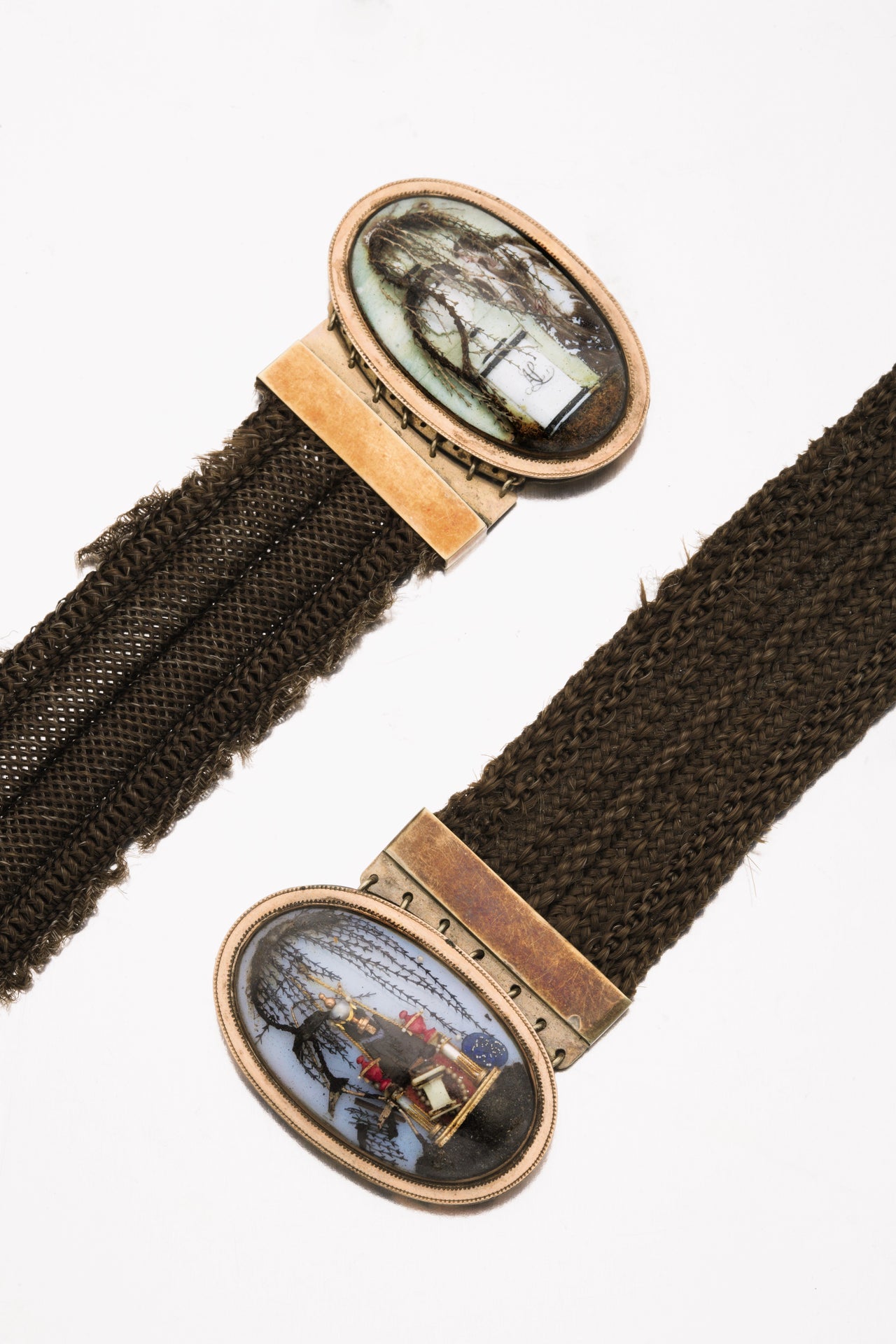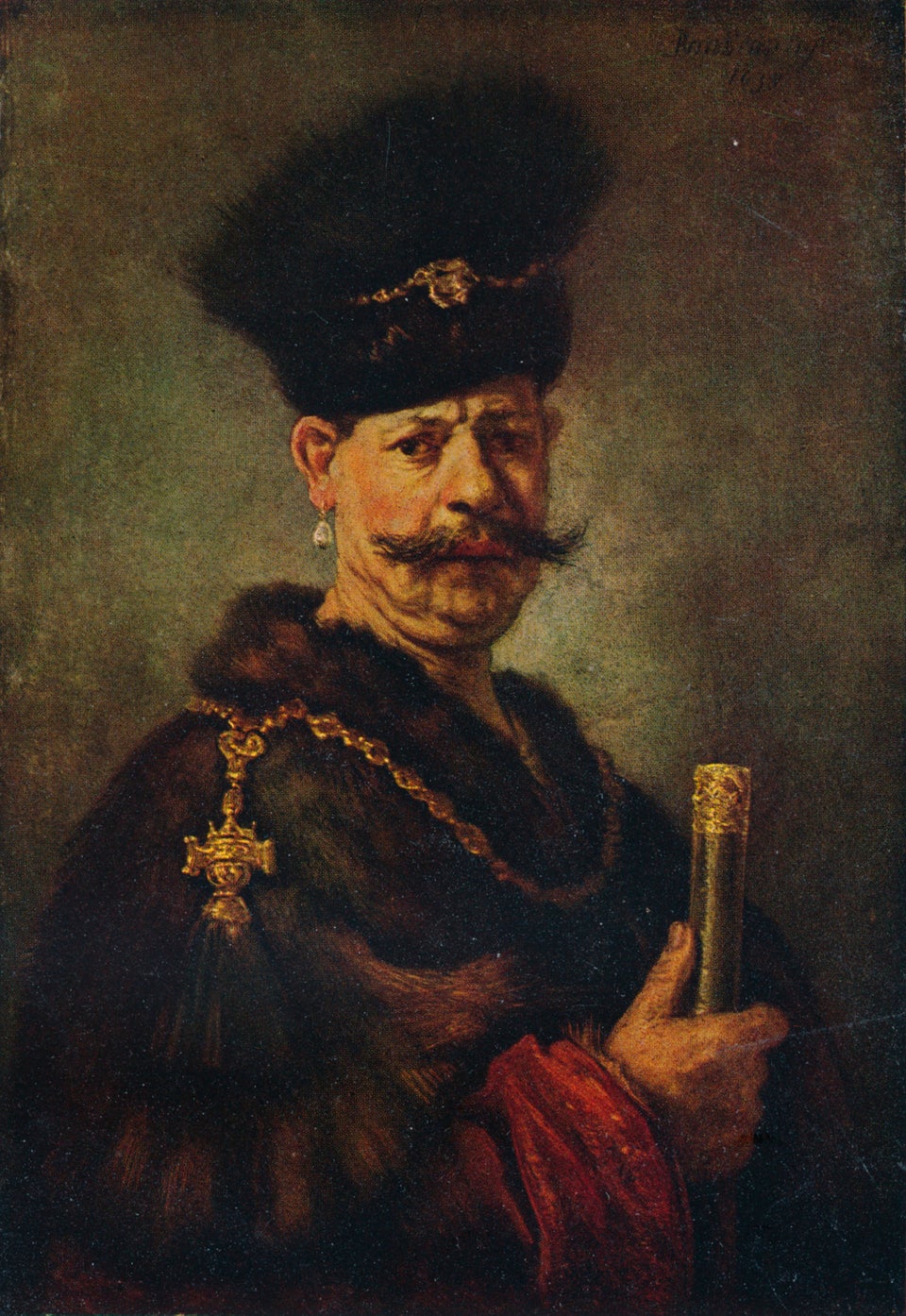 20 People From Famous Paintings Who Can't Even
Support HuffPost
The Stakes Have Never Been Higher
Related
Popular in the Community