Anyone who has house hunted in a major city recently has likely encountered one of two things: serious anxiety and a questionable amount of underutilized space. At least that's what Dutch architecture firm Heijmans found when they ventured into their latest project -- a set of affordable movable homes designed with budget-strapped renters in mind.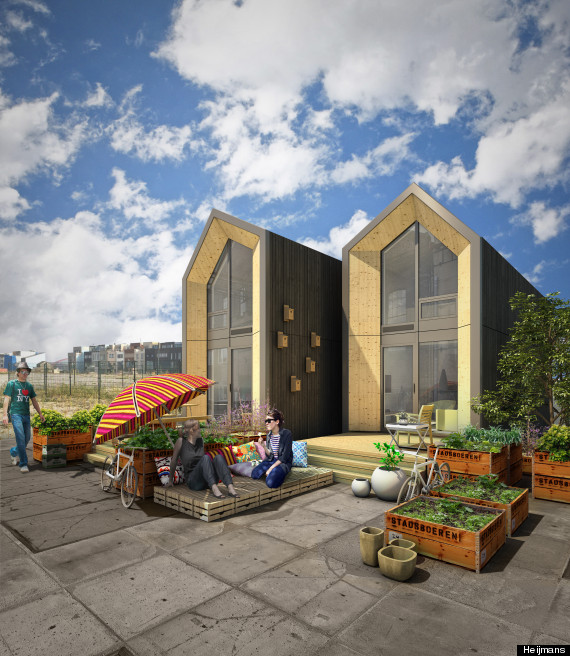 Much like the portable tiny home Spanish architecture firm Ábaton introduced to us back in 2013, the "Heijmans ONE" is a prefabricated home made out of solid wood frames and solar panels that can be built pretty much anywhere, in a single day. According to Heijmans, the compact, energy-efficient homes were designed to make use of the "derelict sites" (aka empty lots) that exist in cities like Amsterdam, and includes everything one would need to live, such as a kitchen, bathroom, living room, bedroom and even an outside patio.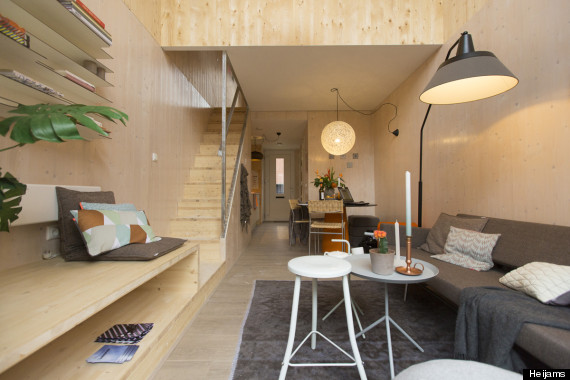 Carmen Felix, a test resident who spent three months living for free in a Heijmans ONE, told the Huffington Post that the homes are perfect for people who need a temporary home but don't want to skimp on beautiful design. "The thing I love the most about the homes is that you get the whole package," says Felix. "It looks small, but it's everything you need and want in a house. And all the wood gives you an immediate 'holiday in Scandinavia vibe.'"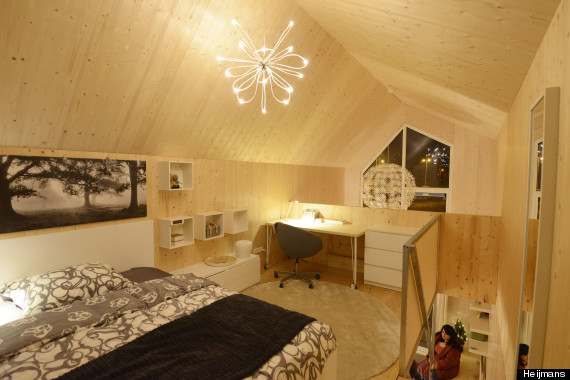 Heijmans, whose previous work includes an innovative glow-in-the-dark road, developed the homes for people ages 25 to 35 who find it "difficult to obtain financing for a house" and may not even desire to do so. The cost, at the time of publishing, is € 700 or around $800 a month. 30 units are set to be in use in the Netherlands this fall. To see how you can obtain one of these homes, contact Heijmans.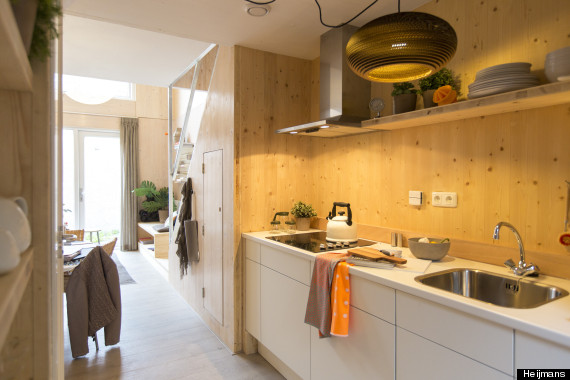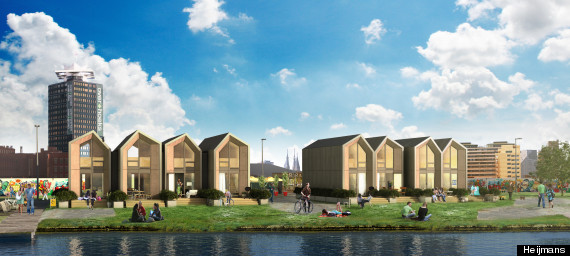 Are you an architect, designer or blogger and would like to get your work seen on HuffPost Home? Reach out to us at homesubmissions@huffingtonpost.com with the subject line "Project submission." (All PR pitches sent to this address will be ignored.)
Related
Before You Go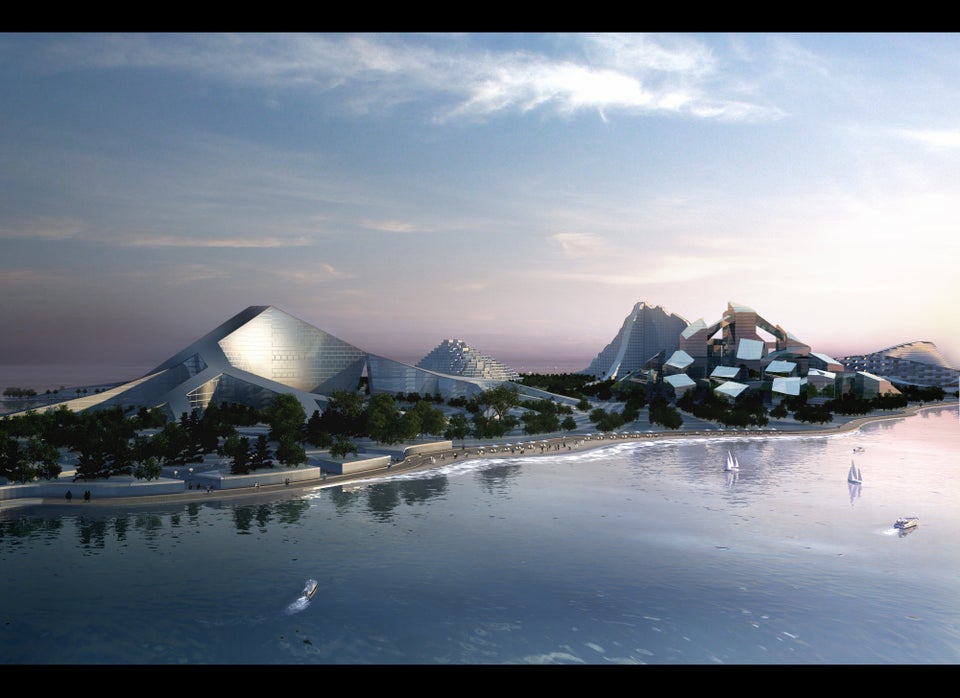 Archi-future: 11 Green Buildings That Will Blow Your Mind