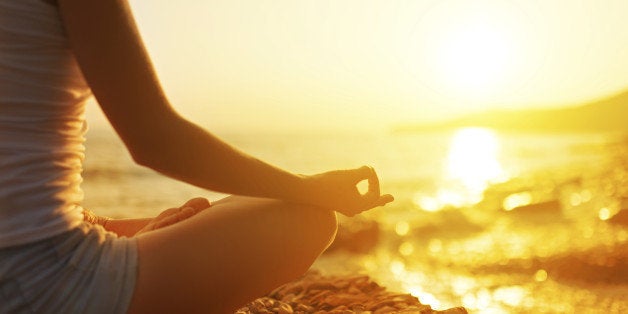 A cancer diagnosis can trigger a range of emotions, including sadness, fear, and loneliness. Processing these emotions during treatment and beyond can offer hope.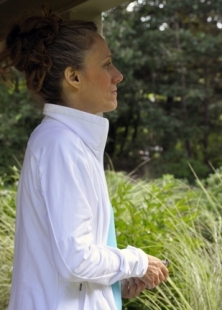 Loneliness understandably has a big impact on psychological health. Research now shows it is also linked to negative changes in physical health, including suppression of the immune system, hardening of the arteries, inflammation, and issues with learning and memory.
"We are living in an epidemic of loneliness," says Jeremy Geffen, Omega teacher and author of The Journey Through Cancer. "We are connected on a universal level, but on a moment-to-moment basis we feel separate."
In an age where we can order our groceries online and communicate via email, we actually see and interact with fewer people face-to-face. It is easier now more than ever before to live an isolated life, disconnected from others and without a place to talk about how we feel. For people with cancer, this isolation can enhance feelings of loneliness and negatively impact the healing process.
Connecting to Others is Key
Many people try to cope with cancer by keeping their feelings to themselves. Talking can be healing, but many barriers exist for letting out those emotions.
At our core, we are emotional beings and we feel our best when we connect with others. Geffen's favorite Rumi poem expresses the importance of sharing in healing. It reads, "That which haunts us will always find a way out; the wound will not heal until given witness; and the shadow that follows us is the way in."
Geffen encourages patients to address loneliness as part of their recovery. "Taking time to reach out and connect with others on the cancer journey -- through support groups, educational programs, and a variety of other means -- is a second, vital step in The Seven Levels of Healing," he says.
"Social isolation is a risk factor for morbidity and mortality from all illnesses," he says. "Connection with others lies at the heart of healing."
Fran Conway, a registered nurse, yoga therapist, and director of complementary care at New York Presbyterian Hospital in the department of urology/oncology, says that many patients don't want to share their feelings with those closest to them. "They don't want to burden their loved ones. They keep a lot of feelings inside. Even though they may be surrounded by people, they feel lonely because they don't have the ability to express it all. They worry about their spouses and how to prepare them."
Family members also feel lonely because they feel they have to be strong for their sick partner. "On the other side of the coin, there is a loneliness in their partner that they can't share," Conway said. "As a nurse, you would be amazed at the things that people tell me. They can tell me, because they feel safe. I'm not their partner and I'm not affected by it."
She encourages patients to go to talk therapy and get support individually and as a couple.
Solo Practices Can Help, Too
Other research shows lonely feelings can be reduced without talking. One small study demonstrated that eight weeks of mindfulness training helped decrease loneliness. Participants in the study practiced mediation exercises at home for 30 minutes each day, along with learning stress reduction techniques.
Conway says the physical practice of yoga can be an entry into the emotional realm and learning how to express our feelings. "When you're lonely there's a disconnect. Many people have a feeling that they've done something wrong. Yoga can help them come back to their body and make that friendship with their body again."
While many people may lack the words to describe their experience with cancer, a gentle yoga practice can help patients to breathe and be in touch with all the sensations in their body. Conway says that yoga helps uncovers those layers simply by checking in with the body.
Where to Find Support Today
If you're dealing with cancer or another illness, there are many ways to get the mind-body support you need once you find the courage to ask for help. You can join a group support network (check with your doctor for one near you), find a yoga class, or talk to a trusted friend or therapist who will let you talk openly about your experience and emotions.
If you decide to reach out to family or friends for support, think about what would be most helpful to you during and after treatment. Do you need help with groceries and errands? Do you need support for your children or other family members so you can have some down time? Would you like someone to go with you to appointments? When you reach out it can be helpful to give specific tasks so people know how to support you.
© 2015 Omega Institute for Holistic Studies, Inc. All rights reserved.