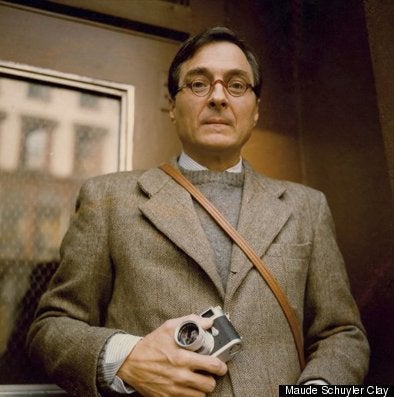 "At this writing I have not yet visited Memphis, or northern Mississippi, and thus have no basis for judging how closely the photographs in this book might seem to resemble that part of the world and the life that is lived there," begins John Szarkowski, the late Museum of Modern Art photography curator, in his introduction to William Eggleston's "Guide" in 1976. Soon, lovers of Eggleston can do what Szarkowski had not: view the Memphis native's images of his hometown, in his hometown. The Commercial Appeal reports that plans are underway for a $15 million, 15,000-square-foot private William Eggleston museum in Memphis.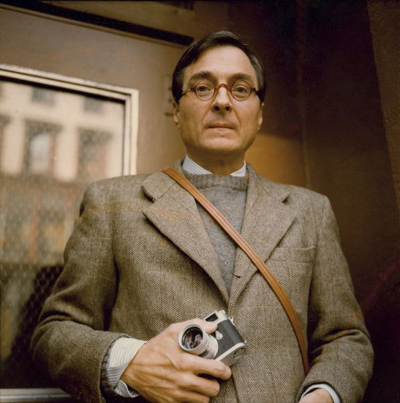 William Eggleston with his signature Leica / Photograph by Maude Schuyler Clay
Preparation for the new institution has been spearheaded by New York-based intellectual property lawyer Mark Crosby, who rallied a group of philanthropists around the idea. Crosby has already raised $5 million in pledged start-up funds. "They're not creative types, or even fans of Eggleston especially," Crosby told the Commercial Appeal of the anonymous donors, "but they're Memphians who have a public mission."
The museum is expected to open in 2013, in one of three midtown Memphis sites: Overton Park, Overton Square, or the Crosstown neighborhood. It will house the offices of the Eggleston archive -- overseen by the Eggleston Trust, which is headed by the photographer's son Winston -- as well as gallery spaces to show the photographer's work and the work of other contemporary artists. In exchange for storing and maintaining the archive, the museum will have the research and display rights to more than 60,000 photographs.
"At first I thought it was some kind of vague idea," Winston Eggleston told the Commercial Appeal of being approached about the museum. "I didn't realize that it was such a serious thing." With Eggleston's legacy ever more firmly cemented in the history of photography and art -- particularly after his expansive 2008 retrospective at the Whitney, which toured the country -- it is easy to see why other Memphians are giddy about reclaiming a local hero. "You've got the world leader, the man who really placed color photography among the acceptable forms of art... not through elaborate, hard-to-understand subject matter, but by capturing the everyday," Memphis mayor A C Wharton said. "Eggleston truly is Memphis."
According to Szarkowski, however, when it comes to Eggleston's photographs, while they may be of Memphis, they are not Memphis. "It would be marvelous to think that the ordinary, vernacular life in and around Memphis might be in its quality more sharply incised, formally clear, fictive, and mysteriously purposeful than it appears elsewhere," the curator continues in his essay -- but of course this is not the case. The new museum will offer the unique opportunity to observe the gap -- between reality and its sharply focused photographic representation -- firsthand.
Popular in the Community